CAADRIA 2017 public keynotes
Keynote I

Wednesday 5 April, 1:30-2:30pm, XJTLU South Campus DBG19
Manfred Grohmann
Bollinger+Grohmann, Frankfurt
University of Kassel, Germany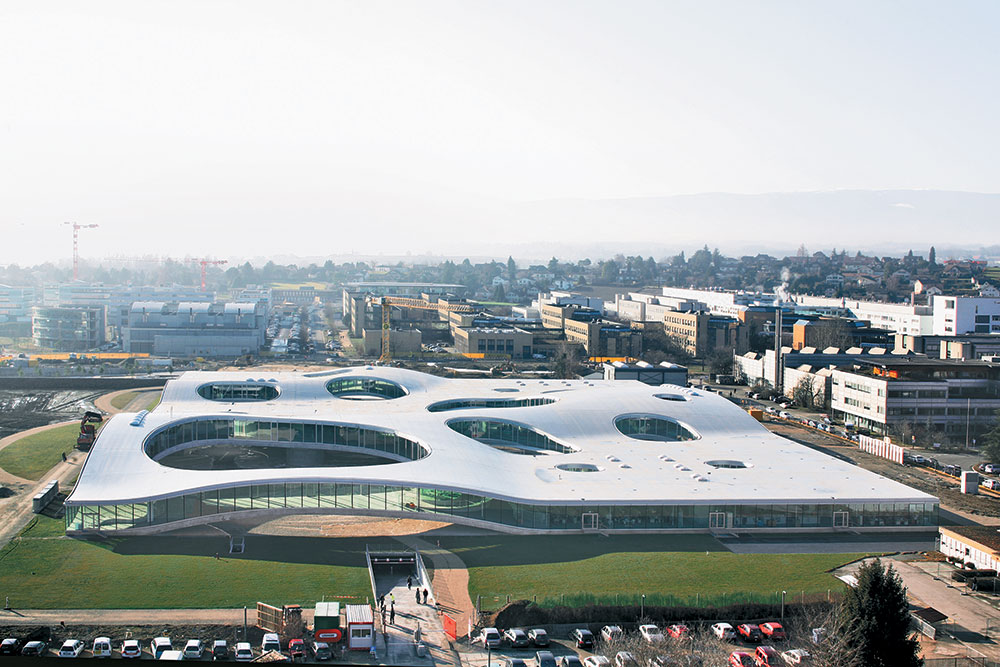 New structures
While the design and construction of complex projects has always been a challenge for architects and engineers, workflows have completely changed over the past decades with the introduction of advanced digital technologies. High quality architecture and innovative construction can only be ensured with an interdisciplinary and integral planning approach: A creative dialogue between the architects and the engineers has to be established from the very beginning of the design process.
Architecture and construction is always based on functional, mechanical and structural principles and requires depth of experience with materials, construction methods and technologies on the part of all involved actors. But to push the boundaries with new projects it also needs actors who are willing to develop and realise the new. Digital tools and methodologies allow us to leave behind tried and tested typologies and to design structures that are tailored to suit their specific function. Computer-aided design, calculation, optimization and at the end manufacturing all help with the efficient implementation of such projects across all scales. A variety of exemplary projects illustrate these new kinds of structures, such as the Hermes Rive Gauche (architects RDAI), the Sphere Deutsche Bank (architect Mario Bellini), the Hungerburgbahn (architect Zaha Hadid), the Rolex Learning Center (architects SANAA), and the European Central Bank (architects COOP Himmelb(l)au).
Speaker biography

Professor Grohmann holds a diploma degree in Civil Engineering from the Darmstadt Technical University. Since 1996 he has been assigned Professor for Structural Design at Kassel University. Besides being guest professor at the Städelschule in Frankfurt and the ESA – École d'Architecture in Paris, he is furthermore since 2015 Honorary Professor at the University of Melbourne and the University of Nottingham. In 1983 Klaus Bollinger and Manfred Grohmann established the practice Bollinger+Grohmann, now located in Frankfurt am Main, Berlin, Vienna, Paris, Oslo, Melbourne, Berlin, Munich and Rome with around 150 employees. Both combine teaching at architecture schools with their practice. Bollinger+Grohmann combine a high level of interdisciplinary knowledge like architectural geometry, software development, material and fabrication technologies with engineering expertise. Their range of services includes structural and façade design, geometry development, building physics and sustainability. The field of work spans between the structural design of housing, office, commercial, exhibition and event facilities as well as classic civil engineering structures such as bridges, roofs and towers.
Keynote II
Wednesday 5 April, 4:30-5:30pm, XJTLU South Campus DBG19
Philip F. Yuan
College of Architecture and Urban Planning (CAUP) Tongji University
Archi-Union Architects and Fab-Union Intelligent Engineering Co. Ltd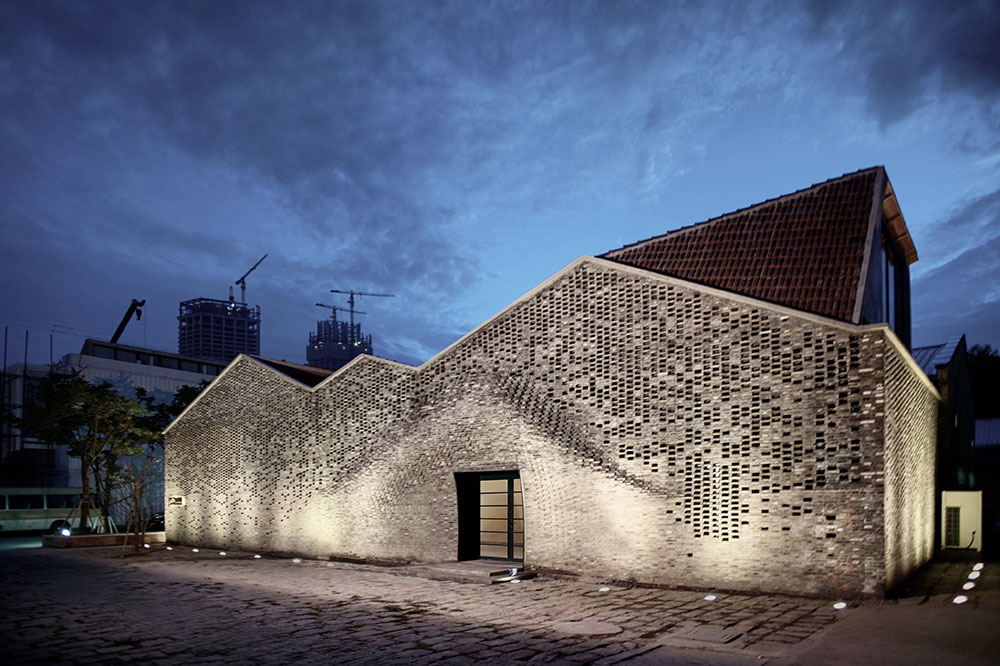 Digital regionalism
During the past decades in China, as the widespread concerned about material, craftsmanship and regional culture, digital design and fabrication technology has been leading an important role in interpreting and indicating a computational regionalism. In the perspective of Performative Tectonics, traditional materials have been not only the driving force for architectural form-finding process, but also differentially reflect the material performance and fabrication as well. Rather than being passive elements, performative tectonics has become the basis aspect due to its real participation. Meanwhile, as the significant roles of architectural robots, "digital factory" has realized the innovation of traditional tectonics. Architecture industry is experiencing a promotion from "traditional craft" to "mass customization". From the low-tech construction of the "Silk Wall" project in 2010 to the project of "Chi She" with robotic fabrication in 2016, Philip F. Yuan has been exploring the theory and practice of Computational Regionalism.
Speaker biography
Philip F. Yuan, born on 1971, has accomplished achievements on the research and discovery progress of Digital Design and Intelligent Construction area. In recent years, Philip F. Yuan was awarded a variety of educational and design prizes, including Winner of Feng Jizhong Architectural Education Award in 2013, Excellent guidance tutor of National Board of Architectural Accreditation, China & Institute of Architectural Education and Accreditation, Architectural Society of China, Winner of the Young Architect Award of Architectural Society of China in 2014, the Nomination Award in 2014 ARCASIA Award, the 2014 Wienerberger Brick Award, Shenzhen Biennale Popularity Award in 2015, Gold and Silver Prize of Architectural Design awarded by Architectural Society of China in 2016. Philip F. Yuan has published more than 120 academic theses and his architectural design projects on academic architectural journals and magazines like ARCHITECT, ARCHITECTURE DESIGN, ARCHITECTURAL VIVA, PLAN, DETAIL, SPACE, AREA etc. He has written 7 books including Fabricating the Future, Scripting the Future, From Diagrammatic Thinking to Digital Fabrication, etc.
Keynote III
Thursday 6 April, 1:30-2:30pm, XJTLU South Campus
Weiguo Xu
Chair, School of Architecture, Tsinghua University
Digital Apparition in Contemporary Chinese Architecture
Although architects seek cultural value of architectural design in the background of Pragmatism in mass construction in China, the designs, however, couldn't get rid of the commercial and pragmatic essence, even if it is excellent works we thought. Another design phenomena seems not to attract enough attention, which is using new digital technologies for architectural design. As design result, these designs are absolutely not direct expression of the technology, but a kind of new ideological value of architecture. It includes the expression of human behavior, mental sensation, environmental restrictions, new social requirements and so on. It appears like apparition in practical projects, also in research and teaching in China. And it is going to be a general trend that cannot be halted to infiltrate into different aspects of architecture and to create a future scenery of architecture. The speech will introduce the digital new architectures in China including project, research and teaching.
Speaker biography

Xu Weiguo is Professor and Chair of Architecture at the School of Architecture, Tsinghua University, Director of the DADA, and a leading scholar and architect in digital design. He has published more than 100 papers and 14 books, including books (co-authored with Neil Leach) Fast Forward>>(2004); Emerging Talents, Emerging Technologies (2006); (Im)material Processes: New Digital Techniques for Architecture (2008); Machinic Processes (2010); Design Intelligence: Advanced Computational Research(2013); Digital Factory(2015); and Architecture/Non-Architecture (2006), Parametric Non-linear Architecture Design(2016); Digital Architecture Design Works(2016). Several of his research projects have been funded by the Natural Science Foundation of China. He has lectured worldwide, been visiting scholar at MIT in 2007, and taught in SCI-Arc and USC in 2011-2012. He has curated the DADA series of events in 2013, and co-curated the Architecture Biennial Beijing 2004, 2006, 2008 and 2010.

Keynote IV
Friday 7 April, 1:30-2:30pm, XJTLU South Campus DBG19
Zhenfei Wang
HHD_FUN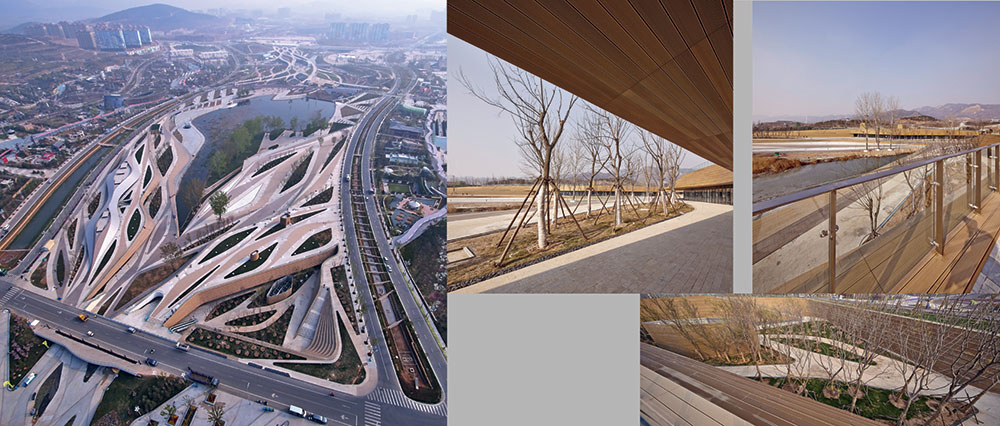 In Search of Organized Complexity
High technology design and low technology construction is the design philosophy of HHDFUN, we believe smart design can achieve the complexity within short schedule and low budget. The keynote will illustrate this methodology through several built projects in different scale including architecture, interior, installation, product design and more.
Speaker biography

Zhenfei Wang graduated from Berlage Institute in Rotterdam with an Advanced Master degree of architecture in 2007. He worked in UNStudio(Amsterdam). Before that, he gained his Bachelor degree of Architecture from Tianjin University. He founded HHD_FUN together with Luming Wang in 2008.
Zhenfei Wang was awarded the third prize of the New Chinese Architecture at CA'ASI which held by Architecture Studio office and AREA magazine. As emerging architects, HHD_FUN were invited to participate in the 2019 Venice Biennale and the "Machinic Processes" Architecture Biennial Beijing 2010 (organised by Weiguo Xu and Neil Leach). HHD_FUN also won the "2015 ICONIC AWARD" and "2016 GERMAN DESIGN AWARD". As cross-over architects, HHD_FUN is keeping in close touch with artists, designers and engineers from various fields.