Introduction
The growth of big data presents challenges as well as opportunities for industries and academia. Accumulated data can be extracted, processed, analysed and reported in time to deliver better data insights, complex patterns and valuable predictions to business decision-makers to achieve business competitive advantages. The main building blocks of business intelligence and big data analytics include:
big data thinking
computational tools
data modelling
analytical algorithms
data governance.
Big data thinking is an exciting area that not only involves business organisational data-related culture but also big data projects initiation, team formation and best practices. Computational platforms and tools offer adaptive mechanisms that enable the understanding of data in complex and changing environments. Algorithms and analysis methods are the foundations for many solutions to real problems. Data and information governance and social responsibility directly affect data usage and social acceptance of business solutions.
The 2017 International Conference on Big Data Analytics and Business Intelligence (ICBDBI2017) will provide an opportunity for researchers and business practitioners to meet and discuss the latest solutions, scientific results and methods in solving intriguing problems in the fields of business analytics, business intelligence, big data analytics, algorithms and analytics methods, data governance, data social responsibilities, hybrid systems, intelligent agents and computational intelligence.
The programme will include workshops, special sessions and tutorials, along with prominent keynote speakers and regular paper presentations and/or poster sessions in parallel tracks. The aim of the conference is to serve as a forum to present current and future work as well as to exchange research ideas in this field. Training programmes (taking place between June 24-25 and June 29-30 2017) will also run in parallel with the conference and are intended for students and workers in the big data industry or related businesses.
Keynote speakers
Dr William Yeoh, director, IBM Centre of Excellence in Business Analytics, Deakin University
Simon Fong, University of Macau
More to be announced.
Ways to participate
You can participate as:
Keynote speaker
Reviewer
Author/co-author
Student
Workshop organiser
Tutorial speaker
Sponsor
Training course attendee.
Call for papers/topics
Researchers are invited to submit research results to areas including, but not limited to:
Big data analytics

Big data architecture
Big data modelling
Big data as a service
Big data for vertical industries (government, healthcare, etc.)
Big data analytics
Big data toolkits
Big data open platforms
Economic analysis
Big data for enterprise transformation,
Big data in business performance management,
Big data for business model
Innovations and analytics
Big data in enterprise management models and practices
Big data in government management, models and practices.
Business intelligence
Analytics leadership and soft skills
Decision and risk analysis
Revenue management and pricing
Supply chain analytics
Transportation data flow management
Healthcare and life sciences applications
Marketing analytics
Predictive analytics/forecasting
Analytics process
Data, web and text mining, data mining, optimisation, machine learning
Fraud detection and cyber security.
Individuals from the business and industrial community are invited to submit demonstrations, case studies and best practices related, but not limited, to the above topics, in the form of posters, slides shows and technical reports, for example.
Submission deadlines

Submission deadline for full papers: Friday 14 April 2017.

Notification of acceptance: Thursday 30 April 2017.
Submission deadline for revised papers: Sunday 28 May 2017.
Submission procedure
Please submit papers for the conference via email to [email protected]

Submissions must be original and should not have been published previously or be under consideration for publication. Selected paper will be published in a range of special issues (SIs) for a number of journals that are indexed by ISI, Scopus, and/or EI, depending on the quality and area of the paper.
Conference registration
Early-bird registration deadline: Sunday 7 May 2017
Registration deadline: Thursday 25 May 2017
Discounts are available for students, early birds, and training course attendants.
Sponsors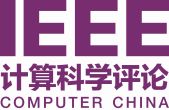 IEEE Computer Magazine, Chinese Edition

AMiner.org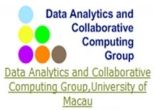 Data Analytics and Collaborative Computing Group, University of Macau, Macau

Institute of Information and Decision Sciences, National Taipei University of Business, Taipei

IBM Centre of Excellence in Business Analytics, Deakin University

School of Big Data Management, Soochow University, Taipei
We have three levels of sponsorship available: gold, silver and bronze. For detailed sponsorship programmes, please contact [email protected].