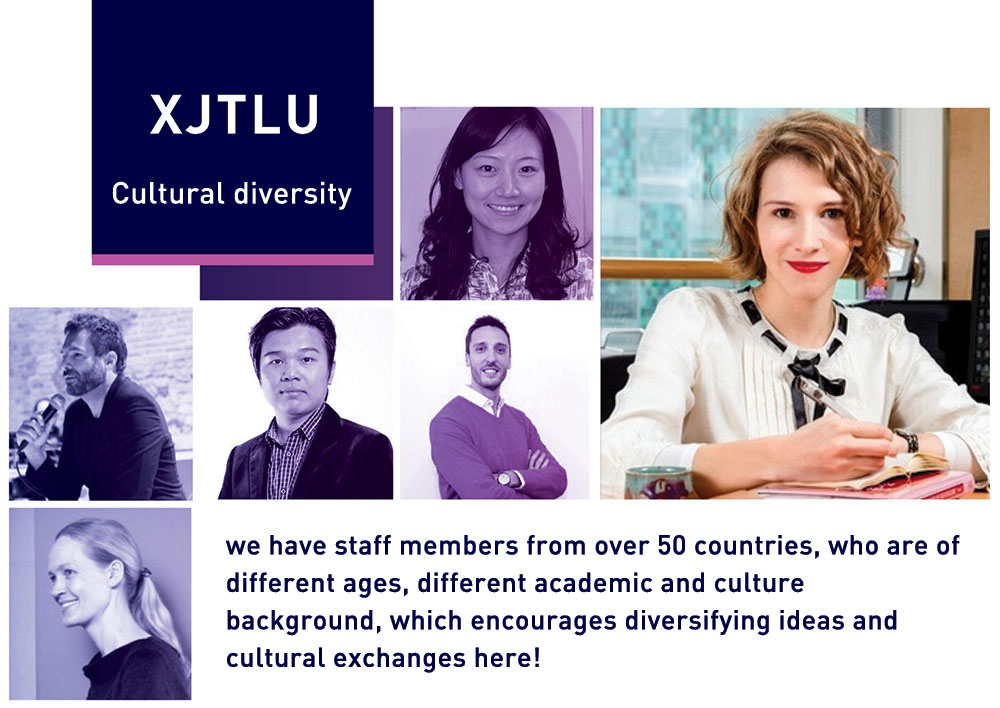 As a pioneering, international joint venture university founded by a prestigious Chinese university and a world-renowned UK university, XJTLU was created to integrate eastern and western cultures and the best teaching practices of both countries. Taking advantage of our global network of resources, we have fostered an academic environment that prioritizes research and built a system of solid infrastructures to support it. We are a bridge that connects the research endeavors in China and UK. Talent from over 50 countries and regions has flocked to us, because we are an institution that truly encourages multidisciplinary research and provides the space for the creation and verification of new ideas through our International Innovation Hub.




We provide our staff with an extraordinary modern working environment, including best-in-class teaching facilities and laboratories, a library that offers domestic and international digital literature resources, and the multi-purpose training hall and gym, where they can teach, do research, conduct experiments, as well as exercise and recreational activities.




We have both Chinese and western-styled canteens to provide you palatable food in campus.