Hand-painted map
In the initial stage of the museum, the museum team planned the "Hand Painted XJTLU" map, which, after 4 major updates, covers both the Northern and Southern campuses along with campus cultural spaces. It is a guided map, with the culture of the university on full display. Since its publication, over 10 thousand copies of the map have been distributed. It is a unique souvenir for all visiting guests, teachers and students.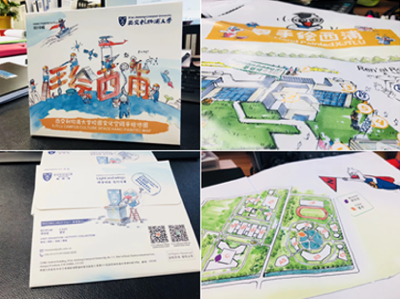 Did you know XJTLU?
Through dialogues in cartoon, this pamphlet offers answers to questions about XJTLU's culture and stories. It features amiable characters described in a light manner with a delicately-designed layout. We have left some pages blank, so you may write down whatever comes to your mind about XJTLU. We hope that this face-to-face interaction can bring you closer to XJTLU, and that our stories will stay with you.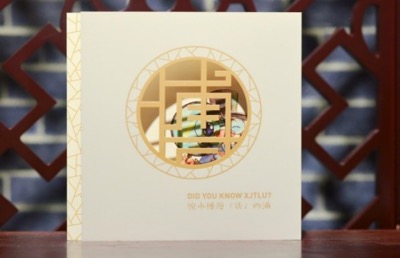 HAND-PAINTED CANVAS BAG
This is the third surrounding creative cultural product created by XJTLU Museum. With the concept of "Living Museum", we chose the canvas bag, a practical and versatile daily object, with the hand-painted museum cartoon character of GUAN XIAO BO, which is simple and not losing interest.