KEITH GRIFFITHS: CHAIRMAN AND GLOBAL DESIGN PRINCIPAL, AEDAS
Keith Griffiths is the Chairman and Global Design Principal of Aedas, one of the world's largest architectural practices with 1,400 staff in 12 offices throughout Asia, USA and Europe. He has lived in Hong Kong since 1983.
Keith is an internationally respected architect and urban planner with 35 years experience in city scale urban planning and in the design of high-rise, high-density developments, airports, rail and civic facilities throughout Asia.
Keith formed Aedas on the precept that architectural design requires a deep social and cultural understanding of the cities and communities being designed for. He lectures and writes widely upon cultural embedment in international design and upon the architecture and planning of the new Asian megapolis.
City Icons
When we design buildings it seems that memorable and unique shapes powerfully linked to a product, place, event or person are the defining characteristics of the architecture.
Most Western city icons have a historic significance as well as unique and identifiable forms whilst Asian cities have buildings with memorable shapes. These buildings were intended to become icons but generally fail to achieve iconic status because of their ubiquity of form and shape.
When global design firms design city icons, they are first and foremost strong shapes and forms but to survive as icons they must also embed relevant cultures, events and history. Cities deserve and indeed need their landmarks to reflect the local context and to promote their civic pride, attract tourists and strengthen their international value.
Trans-national architects must seek to rediscover the historic culture, legends and values, and embed these into a unique and memorable architectural form to create a lasting and valuable icon for that city and its citizens to be proud of.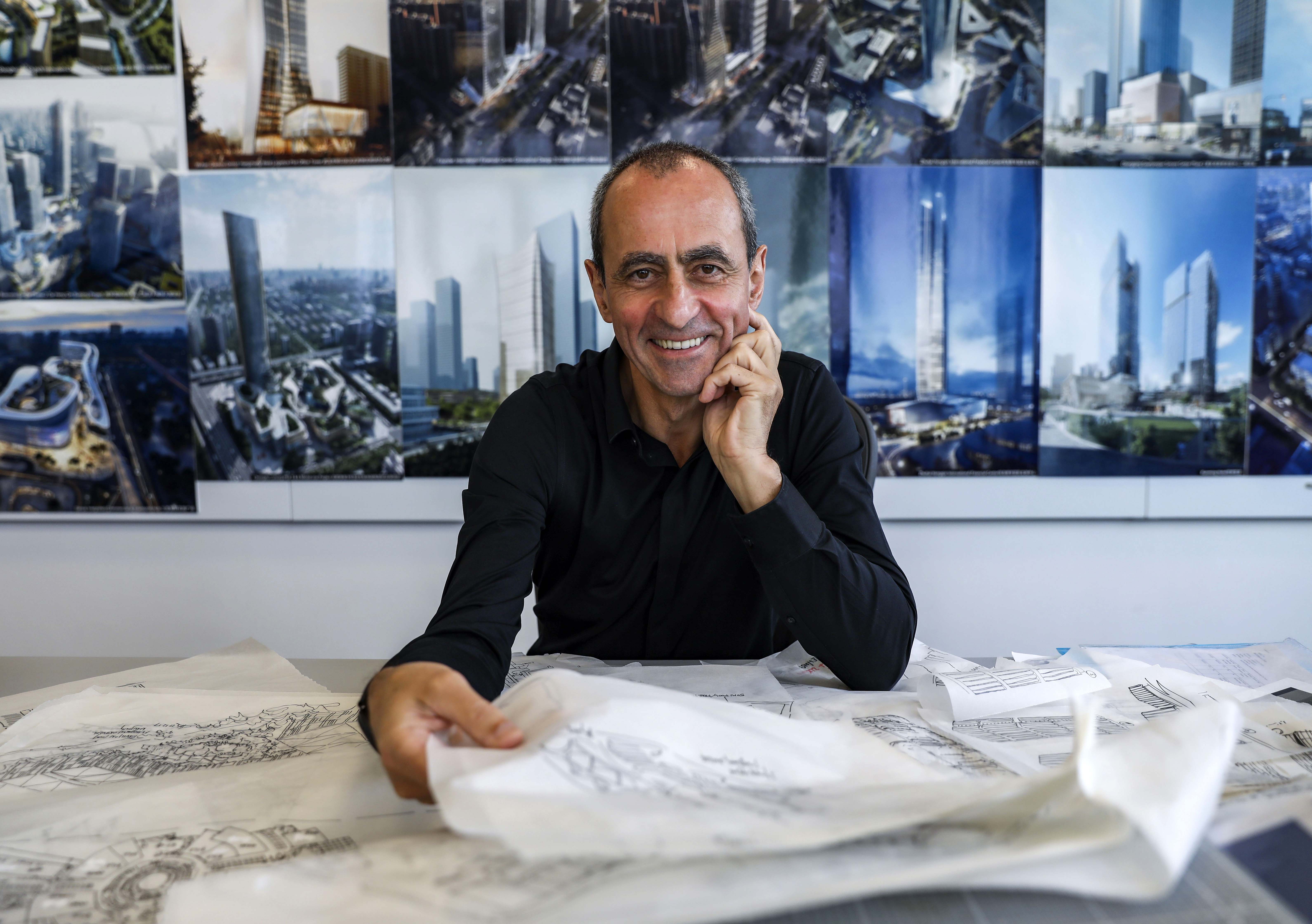 RAJEEV KATHPALIA: VASTU SHILPA CONSULTANTS
Rajeev Kathpalia is involved with Architecture, Urban Design and Planning projects throughout India for 30 years as a partner at Vastu Shilpa Consultants.
This critically acclaimed practice is the recipient of several international and national awards and honors and its work has been published and exhibited extensively.
Besides running an acknowledged practice Rajeev has been teaching for the past 25 years.
He is also a Trustee of the Vastu Shilpa Foundation a not for profit research organization in environmental and Habitat Design.
Celebrating the elusive water of India

India is blessed with many rivers and enough rainfall annually, to provide sufficiently for its growing populations needs. But despite this natural bounty it faces a growing and critical crisis of water shortage today.
If we look at our past we find that despite the many rivers we are actually a culture of water harvesters. Traditionally we have collected the munificence of the monsoon wherever it falls in whatever quantity it falls. Our literature, poetry, art, architecture and the making of public space is woven with this tradition.
It is perhaps, time to relook at this tradition and adapt it for our future.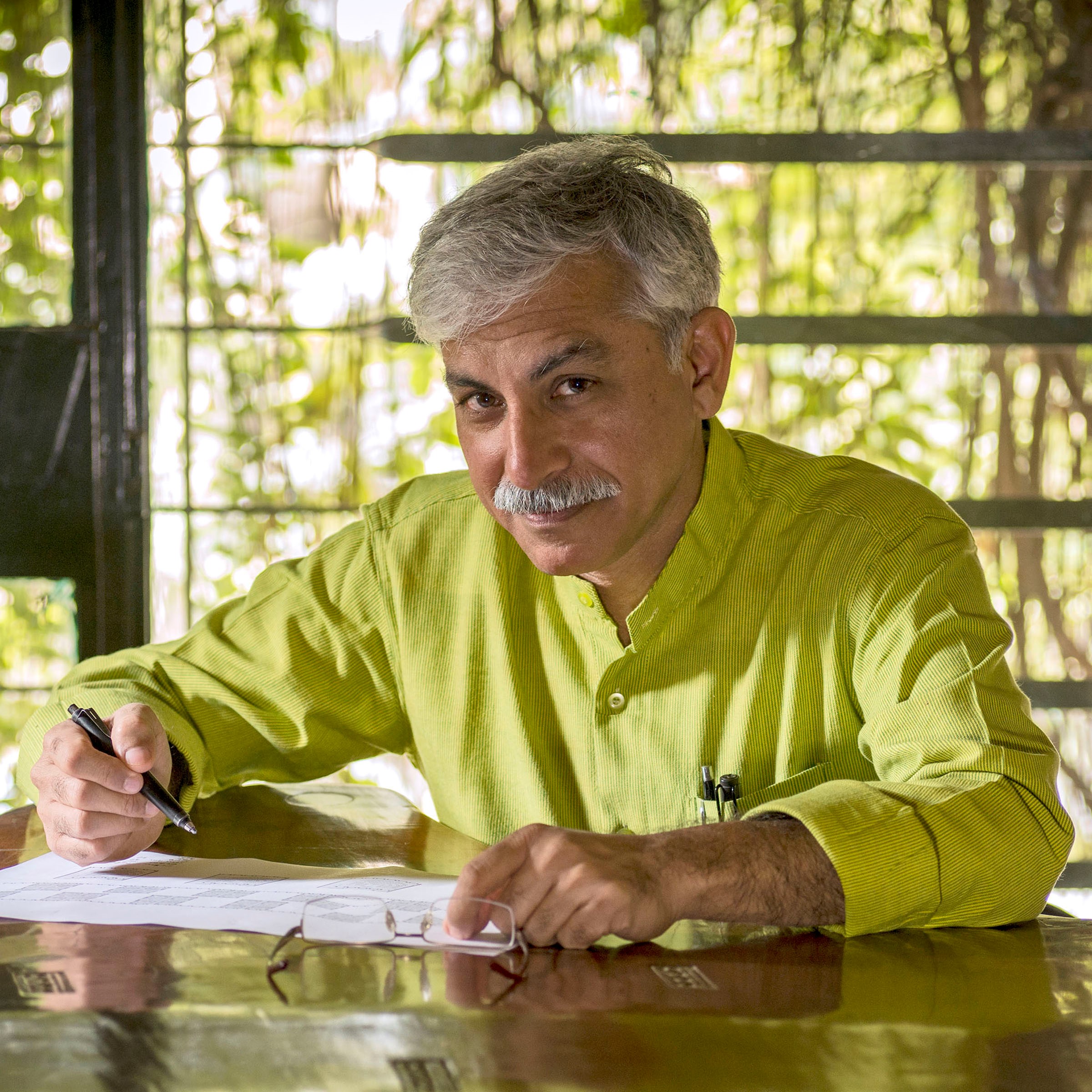 DR. CHARLIE XUE: CITY UNIVERSITY OF HONG KONG
Dr. Charlie Q. L. Xue has taught architecture at Shanghai Jiaotong University; the University of Texas, USA; and City University of Hong Kong. An award-winning architect and writer, he has published 12 books, including Building a Revolution: Chinese Architecture since 1980 (HKU Press, 2006), Hong Kong Architecture 1945-2015: From Colonial to Global (Springer, 2016), A History of Design Institutes in China (with G. Ding, Routledge, 2018), and Grand Theatre Urbanism: Chinese Cities in the 21st Century (edited, Springer, 2019) and research papers in international refereed journals such as Journal of Architecture, Urban Design International, Habitat International, Architectural Research Quarterly and Cities. Xue's research focuses on modern architecture in China and design strategies for high-density environments.
A Reflexive Modernity: Architectural Importation and Exportation of China

China has long been a recipient of imported architecture since its inception towards modernization in late 19th century. Since 1980 when open-door policy was adopted, importation of international architects' design has grown exponentially in the country. Thousands of landmark buildings designed by foreign firms quickly change the townscape of costal and hinterland cities. At the same time, Chinese architects and contractors built thousands of infrastructural and civil buildings in the developing world through "construction aid". This speech locates the two way architectural exportation/importation in a new logic of "reflexive modernity".Photograph by Joe Laverty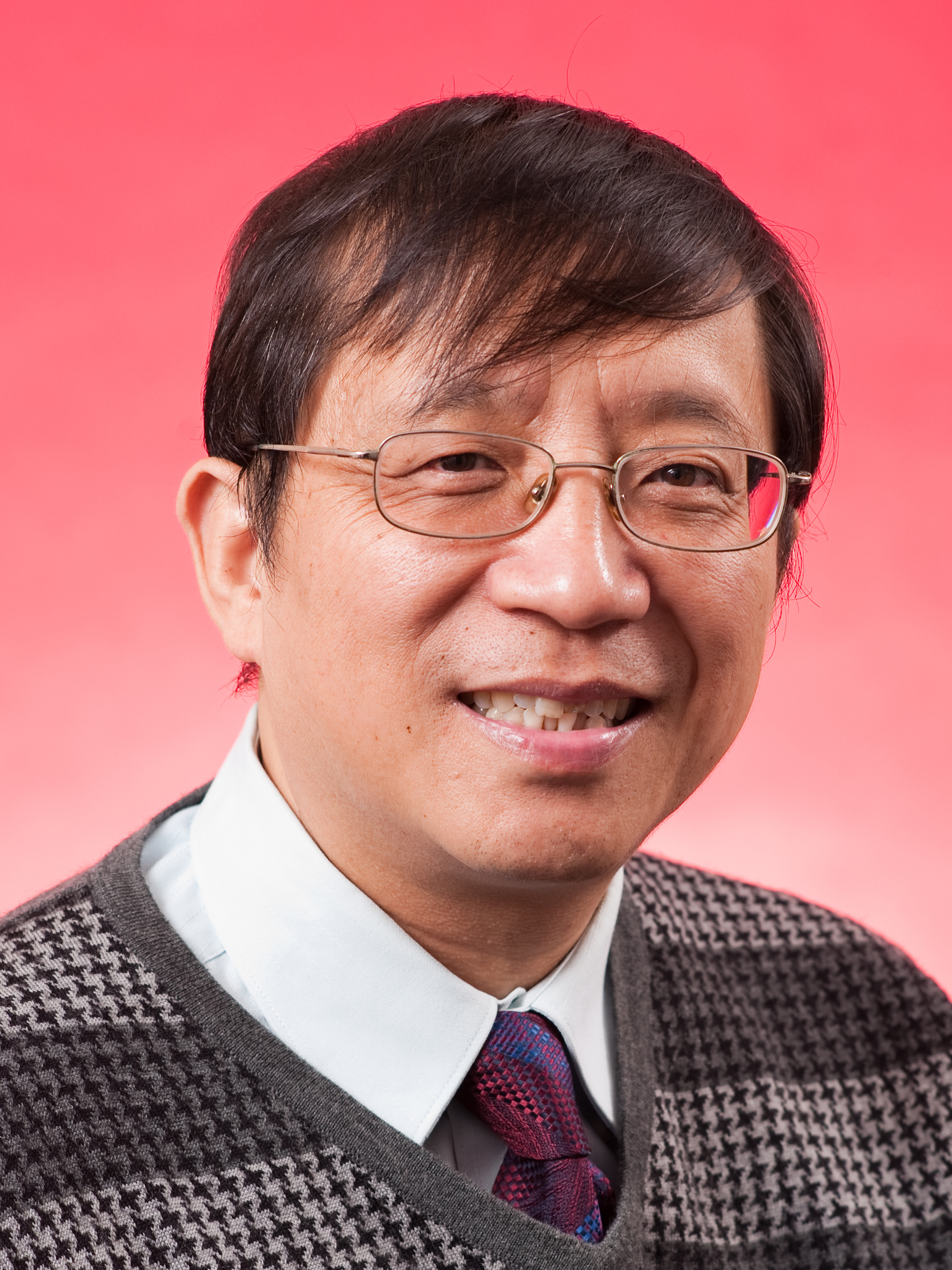 PROF. FLORA SAMUEL, VICE PRESIDENT FOR RESEARCH, RIBA
Flora Samuel is Professor of Architecture in the Built Environment at the new school of Architecture at the University of Reading, UK,the first Vice President for Research at the Royal Institute for British Architects and was the first female Head of the University of Sheffield school. An architect and historian, she is an internationally renowned expert on supporting the development of research in architectural practice and has spoken on the subject across the globe. Her most recent book is Why Architects Matter: Evidencing and Communicating the Value of Architects, the product of over £500k of research funding from the UK Arts and Humanities Research Council, was written in the hope of inspiring change.
Future Practices

Architects have become marginal to the design and production of built environment. This presentation, developed through extensive participatory research in the UK construction sector and its institutions, offers a blueprint for how the architectural profession needs to change if it is to continue in anything like its present form. It will argue that, if architects are regain their position as valued leaders of the construction team, they need to be really clear about what it is that they offer and why it is so important. This, I argue, comes down to being truly professional in the development, implementation and dissemination of architectural knowledge.Photograph by Joe Laverty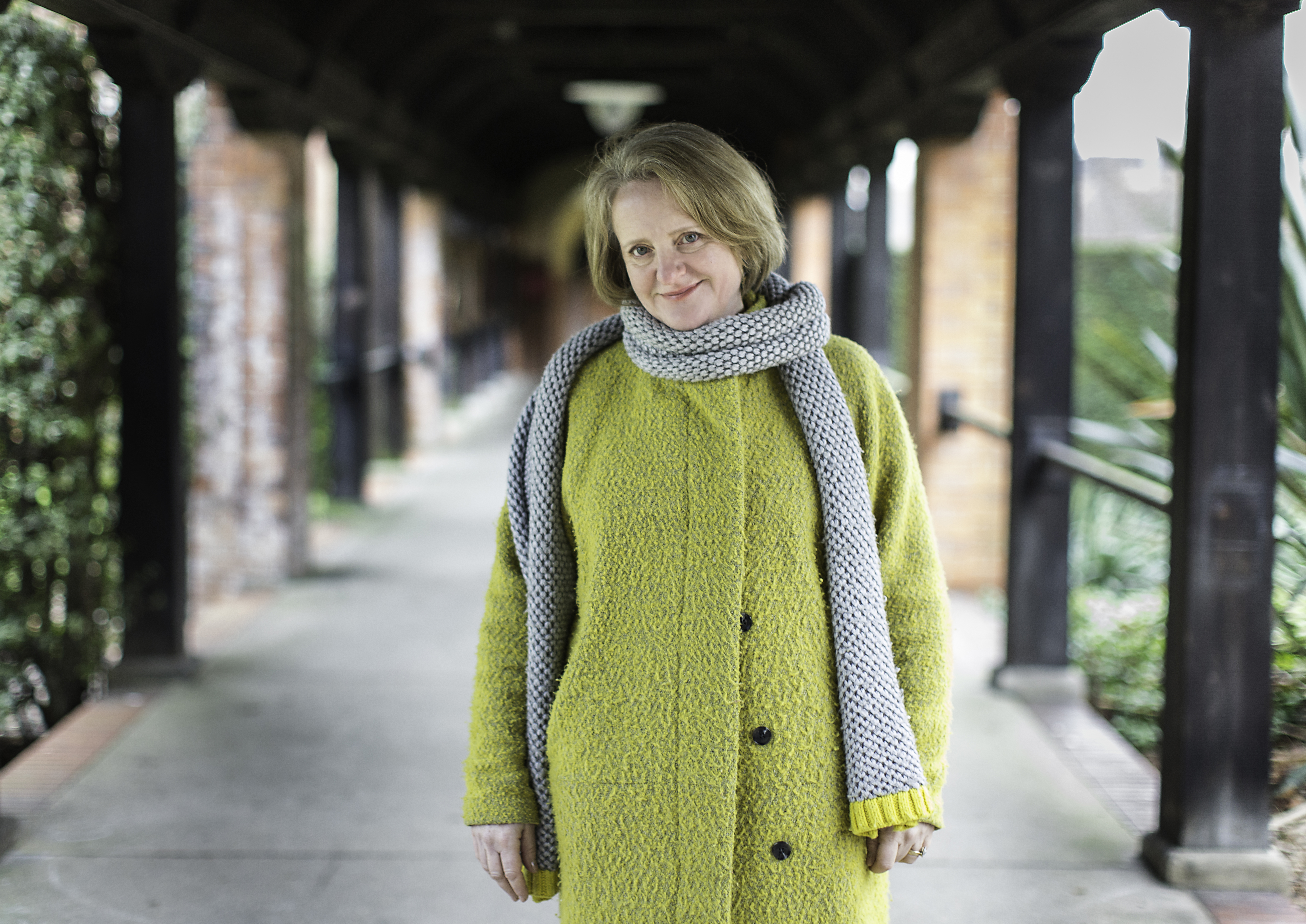 Alan M Jones, FRIBA FRSA Hon FRIAS PPRSUA
President elect of the Royal Institute of British Architects (RIBA)
­­
Alan Jones is a Director of Professional Practice within Queen's University Belfast and founder of Alan Jones Architects. He practised in London and has returned to his native Northern Ireland. His built work has received awards and is widely published. He was joint head of Architecture at Queen's (2008-16) and is co-editing the book "Defining Contemporary Professionalism for Architects in Practice & Education" (Late 2019). He sits on a number of design quality panels. On the RIBA Council and Board, Alan has championed opportunity for all and a closer and mutually supportive relationship between education and practice. Alan will be president of the RIBA from 1st September 2019 - 2021
Risks and opportunities across our profession
There are numerous risks and opportunities facing architects in contemporary practice and in education. Alan Jones will explore how they could be addressed in an "upward spiral" enhancing the role and value of architects and architecture through a reframing of design, not as aesthetics, but as a process involving information gathering, evaluation, evidence, client and user facing, problem defining and solving, judgment and decision-making. Alan is a firm believer in opportunity for all, into and upward through the profession and will explore how a better valued and paid profession must respond to the risks and opportunities currently presented to it.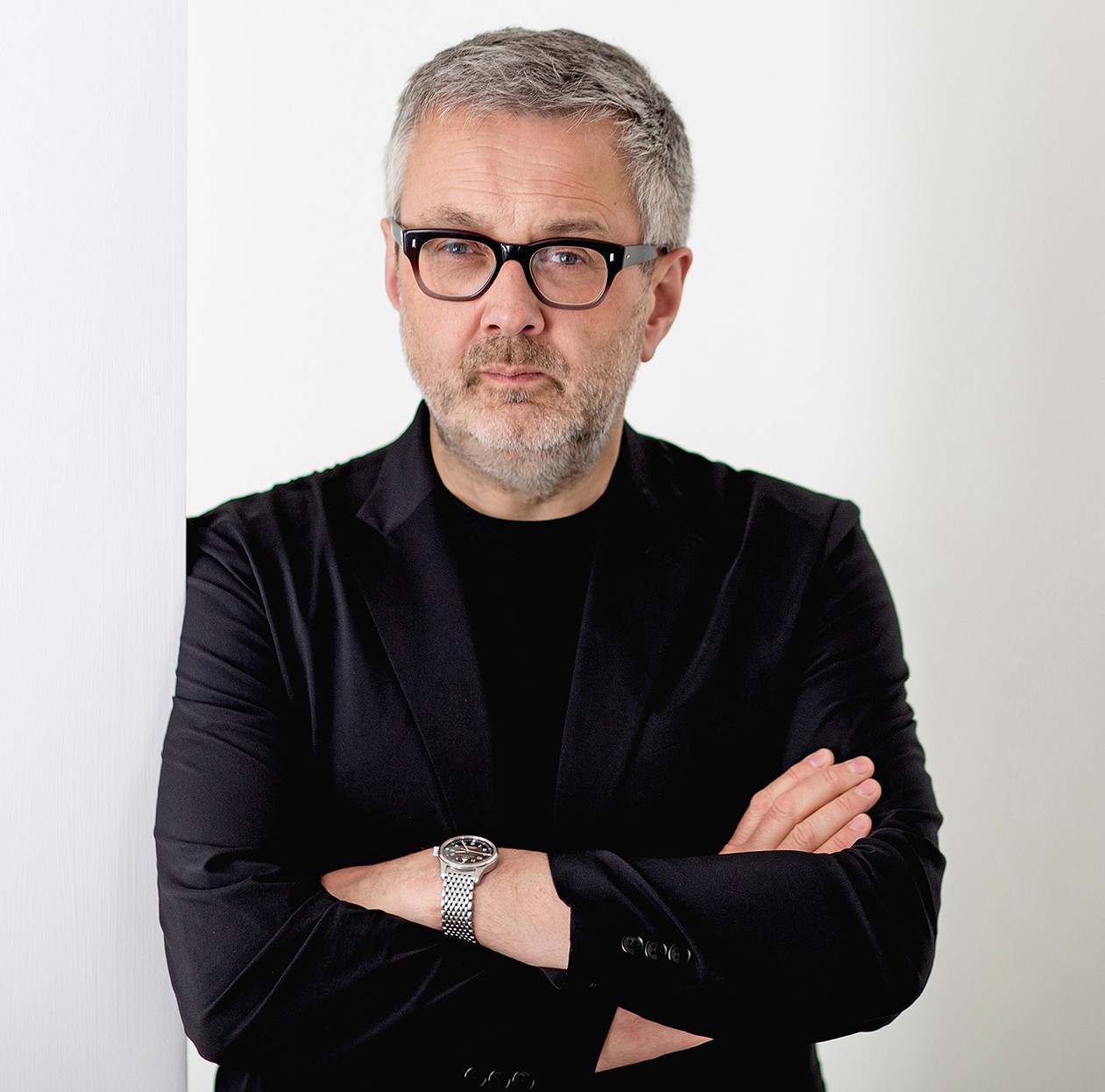 Photograph by Joe Laverty
BINKE LENHARDT: ARCHITECT, PARTNER AND COFOUNDER OF CROSSBOUNDARIES
Binke Lenhardt, a German native and Architect, received her Master's degree from the Pratt Institute following her Diploma degree in Dortmund, Germany, and has been living and working in China for almost 20 years. Before cofounding Crossboundaries in 2005, Binke's initiating industry experience in China started at the Beijing Institute of Architectural Design (BIAD), where her role continues today as a consultant. A registered Architect in Germany, Binke was appointed as a member of the BDA (Association of German Architects) in 2016. Crossboundaries has received multiple accolades, most recently the 2018 and 2019 German Design Award, Architizer A+ Award 2018, the Architecture MasterPrize 2018, 2AAA 2018, and was shortlisted for the WAN 2018 and others.
China shapes you while we are trying to shape China
Looking into the working reality of architects in the context of China and elaborating on the influencing factors of client, process, locality and other constraints, Binke will share her experience of the diverse and complex market, demanding the architect to become resilient to the future's unpredictable confrontations. Prominently after the 2008 Olympic Games in Beijing, China's high-speed pace has been divergent from prevailing industry practice. New influences have emerged from foreign design firms influencing the planning and building in China; the rise of a "Chinese contemporary style"; young Chinese returning from studies abroad, their effect from within LDI's or through their own practices, to sample a few from this vivid industry.