Williamson Gustave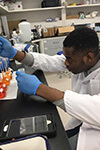 Williamson received his undergraduate degree in Biology Minor Chemistry from The University of the Bahamas and his masters degree in Environmental Science and Engineering from Nanjing University of Information Science and Engineering.
His current research focuses on the impacts of sediment microbial fuel cells bio-anode on the behaviour of paddy soil trace elements.
Email: [email protected]
Noel Juvigny-Khenafou
Noel trained as an ecologist at undergraduate and master level, mainly specialising in invertebrates and environmental changes in the tropics.
Noel is now working on multiple stressors impact on decomposition in freshwater systems using the ExStream system and a combination of molecular techniques and laboratory bioassays.
Email: [email protected]
Kinay Pelin
Born in Turkey in 1990, in city of Ankara. Kinay finished her bachelors in Turkey, and for her MBA studies she came to China to study in Suzhou University. She completed her masters degree in 2014, and started her PhD at XJTLU in 2015, in the Department of Environmental Science.
She is currently working on her project with the topic 'Climate Change Adaptation and Human Health: Reducing Climate Change Health Risks in the Ageing Chinese Population'. In the last year of her programme, she has always had a high interest in environmental issues, which is why she chose to continue her career in this field.
Email: [email protected]
Lin Liu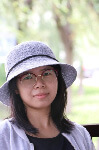 Lin Liu received her BSc in Applied Chemistry from Inner Mongoliar University in 2012, and MSc in Bioengineering from Suzhou Institute of Nano-Tech and Nano-Bionics (SINANO), Chinese Academy of Sciences in 2015.
Now, she is pursuing her PhD degree in the Department of Environmental Science, Xi'an Jiaotong-Liverpool University. Her research project focuses on constructing gas micro-nanosensor for environmental application, including synthesising sensing materials, designing and fabricating micro-chips, studying sensing performance of the sensor.

Email: [email protected]
Qingqian Ning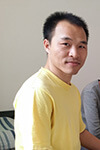 Qingqian's current PhD project is to study the impact of fence configuration on fence-dune interaction. Qingqian has an MSc in Water and Environmental Engineering and a BEng in Hydraulics.
Email: [email protected]
Zhaofeng Yuan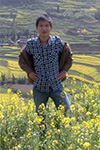 Zhaofeng's research concentrates on the arsenic (As) movement at solid-water interface in paddy soil, with an emphasis on understanding the adsorption of Fe-oxides, newly formed at the interface, for As.
This research will improve the current understanding of As movement in paddy soil, and suitable technology is hoped to be developed for remediating As-polluted paddy soil.
Email: [email protected]
Hongyong Xiang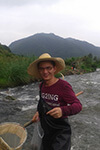 Hongyong's research area is freshwater ecology, especially stream ecology. His research topic is how land use change influence land-water interaction (organisms, material, and energy transport from one ecosystem to another one, i.e. subsidy) and their consequences on recipient ecosystems. Many streams have been impacted by human activities worldwide, and he wants to make a contribution to advancing our understanding of nature and better preparing for the changing future.
Hongyong's study also gives him the chance to enjoy the beauty of nature, as well as get in touch with people from different background and talk with them about their attitude to ecological protection.
Email: [email protected]
Maede Faghihinia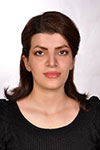 Maede received her MSc degree in Natural Resources Engineering from Shiraz University, Iran.
Her current project aims to understand the response of arbuscular mycorrhizal fungal communities under different land management regimes, the impact on soil carbon fluxes, and the resulting net carbon sequestration or loss. This will be assessed in a longterm field experiment (>10 yrs) by 13C-CO2 pulse chase labelling experiment. Furthermore, laboratory experiments will be performed on monoliths taken from the site to quantify how the different systems respond to drought imposition.
Email: [email protected]
Jining Li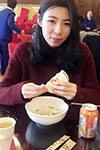 Jining Li received her undergraduate degree in Social Psychology and Sociology from University of Essex (UK) and her masters degree in Psychological Research Methods from University of Exeter (UK).
Her current research focuses on mental health among elderly in China.
Email: [email protected]