A Design Research on Adaptive Architecture that can facilitate the Construction of Beautiful Villages in China
It is important to preserve the local 'townscape' in the construction of Beautiful Villages that has become the priority of the integrated urban-rural development in China. This project aims to provide an insight into this, using methods and techniques for design research and research by design. Some important design thinking/concepts (including Adaptive Architecture, Vernacular Architecture, Sustainable Design, and Collaborative Design and so on) and emerging technologies (e.g. prefabrication, Virtual Reality, etc.) will be studied in order to address above concerns from an integrated perspective. The anticipated output is about a design guidance on using prefabricated and adaptable building fabrics to facilitate collaborative design/regeneration of vernacular architecture and thereby preserve the local townscape in a sustainable manner. And its effectiveness will be further verified through prototyping in Virtual/Augmented Reality (VR/AR) or onsite physical models, followed by in-depth surveys, based on cases located in Yunnan Province.
Nan Yang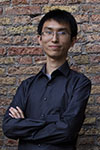 Nan Yang is a PhD candidate in the School of Architecture, University of Liverpool (UoL), but based off-site at Xi'an Jiaotong-Liverpool University (XJTLU). He also teaches at Soochow University's architecture studio as a guest tutor. His research interest lies in adaptive design methods for vernacular architecture. Before his PhD study, he received MSc in Architecture from Delft University of Technology with an outstanding master thesis and BA (Hons) in Architecture from XJTLU/UoL with first class. He also has work experience in practice including a recent one at MVRDV. As an architect, Nan's profile includes design and research projects in China, Netherlands and the UK. He was also accredited LEED AP, BD+C from USGBC in 2017.
Supervising team
Publications
Koeck Richard, Chen B. (translate), Sun X.F. (translate) and Yang N. (translate), "Filmic Tectonics of Space". Architectural Journal, 09, 2012, 80-85. [http://www.cqvip.com/QK/94827X/201209/43161465.html]
Yang N. and Chen B. (2017) "Adaptive architecture using prefabracition technology: a design research on the future vernacular architecture in Yunnan Province" (Oral Presentation). Proceedings of 2017 Forum on Academic Innovation for Posgraducates in Jiangsu Province – Digital+ cities under change in the Yangtze River Delta. Suzhou, Suzhou University of Science and Technology, 17 December 2017. P22-61.
End-user Centred Participatory Design for Community-based Healthcare Environments in China
This research focuses on healthcare design at community-based level, according to the shift of the national healthcare service in China from a "centralised" pattern to a "decentralised" one. Social research methods are applied to explore stakeholders' understanding about the satisfaction and needs for community-based healthcare environments from a perspective of end-users (e.g. patients and medical staff). A pilot model End-user Centred Participatory Design for Community-based Healthcare Environments is proposed finally, in order to improve the holistic design quality of community-based medical facilities and social sustainability of the design regulations that are designated for healthcare environments in China.
Qichao Ban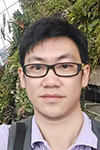 Qichao Ban is an architectural researcher, studying with a range of subject areas: Evidence-based Design for Healthcare Environment; Design Strategies for Healthy Building; Sustainability Assessment Methods; Building Information Modelling (BIM); Design-aided Tool Development. Previously, he received two master degrees in Sustainable Building Technology from University of Nottingham (MSc) and in Architectural Design and Theory from Shandong Jianzhu University (MEng).
Supervising team
Publications
Ban, Q., Chen, B., Sharples, S. & Phiri, M. (2016). An applied research on evidence-based design principles in healthcare environment. Chinese Hospital Architecture & Equipment. 10 p. 95-100.
Ban, Q., Chen, B., Gelun, Sharples, S. & Phiri, M. (2016). A study on architectural design tools and sustainability assessment standards of the healthcare environment. Architectural Journal. 578 (11) p. 99-103.