A Design Research on the Contemporary Vernacular Architecture: Develop Vernacular Architecture through Contemporary Design and Emerging Technology
It is important to sustain vernacular architecture in the construction of Beautiful Villages that has become the priority of the integrated urban-rural development in China. This project aims to provide a new insight into this, using methods and techniques for design research and research by design. Some important design thinking/concepts (including Adaptable Architecture, Vernacular Architecture, Sustainable Design, and Collaborative Design and so on) and emerging technologies (e.g. 3d printing, prefabrication, etc.) will be studied in order to address above concerns from an integrated perspective. The anticipated output is a design matrix/framework on using contemporary architectural design strategies to facilitate the future development of vernacular architecture in a sustainable manner from a long-term perspective. It is initially summarized through literature review and existing projects review, and its effectiveness will be verified through design research in architectural practices, followed by in-depth surveys, based on cases located in Yunnan Province.
Nan Yang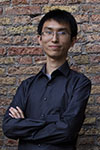 Nan Yang is now a PhD student studying contemporary vernacular architecture. Before PhD research, he received MSc in Architecture from Delft University of Technology with an outstanding master thesis and BA (Hons) in Architecture from XJTLU/UoL with first class. He also has work experience in practice including a recent one at MVRDV. As a designer, Nan's profile includes design and research projects in China, Netherlands and the UK. He was also accredited LEED AP, BD+C from USGBC in 2017.
Supervising team
Email
End-user centred participatory design for community-based healthcare environments in China
This research focuses on healthcare design at community-based level, according to the shift of the national healthcare service in China from a "centralised" pattern to a "decentralised" one. Social research methods are applied to explore stakeholders' understanding about the satisfaction and needs for community-based healthcare environments from a perspective of end-users (e.g. patients and medical staff). A pilot model End-user Centred Participatory Design for Community-based Healthcare Environments is proposed finally, in order to improve the holistic design quality of community-based medical facilities and social sustainability of the design regulations that are designated for healthcare environments in China.
Qichao Ban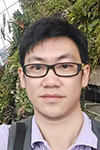 Qichao Ban is an architectural researcher, studying with a range of subject areas: Evidence-based Design for Healthcare Environment; Design Strategies for Healthy Building; Sustainability Assessment Methods; Building Information Modelling (BIM); Design-aided Tool Development. Previously, he received two master degrees in Sustainable Building Technology from University of Nottingham (MSc) and in Architectural Design and Theory from Shandong Jianzhu University (MEng).
Supervising team
Email
Administrative annexation as an instrument for China's peri-urban development — Conflicting interests and contested power relationship between city and county governments
Administrative annexation is a common occurrence in the urbanization process that plays a role for municipal governments to boost urban growth by means of expanding the boundaries of their jurisdiction so to prompt economic development and achieve a higher city ranking. The particular interests of the annexing and the annexed government authorties – i.e. city and county government – in the process of implementing administrative annexation invariouably leads to an undercurrent of competition and power wresting between the two governments. By examing case studies of Chinese cities, this research seeks to determine the impacts of using administrative annexation as an instrument for urban development and also to ascertain conflicting interests and contested power relationship between city and county governments.
Hong Ni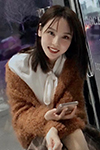 Hong Ni is a PhD candidate in the School of Architecture, University of Liverpool (UoL), but based off-site at Xi'an Jiaotong-Liverpool University (XJTLU). Prior to her PhD study, she received MSc in Bartlett School of Architecture from University College London and BA (Hons) in Urban Planning and Design from XJTLU/UoL. She previously worked at the Nanjing University Institute of Urban Planning; and the Urban Planning & Architectural Design Institute of Fudan University.
Supervising team
Email
The Reuse of Decommissioned Prisons in China: A Study on current practice, purposes and contributory factors to conversion
Considerable attention has been paid to the reuse of decommissioned prisons worldwide over the past decades, and there is a substantial body of studies addressing the issues and challenges in repurposing such difficult heritage, including functional, technical, financial or managerial facets. Converting them into a distinctive heritage site may provide the general public opportunities to acquire knowledge about penal histories and progressive civilization, and/or to have recreational experience through commodification of others' death. A key question needs to be answered is what are the prime purposes of reusing defunct prisons; and how these intended purposes have been influenced and determined by what factors.
Noticeably, the reuse of decommissioned prisons in China has remained little explored. Few studies have examined in detail the Chinese practice, which arguably is significantly different from other countries in many aspects, such as the process of 'heritagisation' and the history of penology and prisons. Therefore, this research is set to unpack the practice of repurposing decommissioned prisons in China to make contributions to both theoretical debates and practical implementation.
Gao Du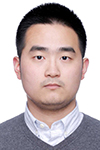 Gao Du obtained his BA degree in Civic Design from the University of Liverpool (UoL) and BEng in Urban Planning and Design, Xi'an Jiaotong-Liverpool University (XJTLU). He then completed MSc degree in Urban Planning (Urban Regeneration) at the Department of Urban Planning and Design, XJTLU. He has also worked as a research assistant in several research projects related to urban regeneration, public involvement and museum visitor behavior and tracking.
Supervising team
Email
Urban Resilience: learning from water-urban configurations in the Yangtze River Delta
Taking the notion of urban resilience as a theoretical framework, this research explores in the context of the Yangtze River Delta (YRD) how the understanding of urban-water configurations and their historical transformations can inspire and inform contemporary urban resilience strategies. By documenting the physical transformation of the region from a resilience perspective, the research will generate new insights that can contribute to knowledge-based planning at the city and regional level. At the same time, the research will contribute to the field of international research on "Delta Urbanism", which compares urbanising deltas around the world.
Keywords: Urban Resilience, Water management, Urbanization, Yangtze River Delta
Zaozao Wang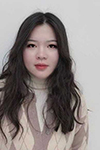 Zaozao Wang is a PhD candidate in the the Department of Urban Planning and Design. She completed the undergraduate degree in civic design at Xian Jiaotong Liverpool University in 2017, then she held the Master in Architecture (MArch) at Bartlett School of Architecture, University College Lodon in 2018. Her research focus on the interaction between urbanism and landscape changing.
Supervising team
Email
Unequal school districts and Income segregation in China
Income segregation between different school districts in China is a quite complicated phenomenon, and it is not similar to the most western countries' situation. However, the inheritance of inequality of China's Household registration system (hukou) and 'nearby enrollment policy' has a significant impact on the equal access to the education. It can be argued that income segregation between school districts becomes a more acute problem when it affects the opportunities for different children to obtain good educational outcomes. Income segregation between school districts might be aggravated by school district policy and when rising income inequality would limit school diversity as the student population within the district becomes more economically homogeneous in China. Therefore, investigating the dynamic relationship between income segregation and unequal school districts is significant for understanding increased socio-economic spatial segregation and ultimately worsen income inequality in educational outcomes.
Keywords: school district policy, segregation
Yuqing Zhang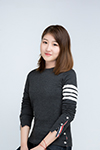 Yuqing Zhang is a PhD candidate in the environmental science, University of Liverpool (UoL, based off-site at Xi'an Jiaotong-Liverpool University (XJTLU), under the supervision of Dr. Hyungchul Chung and Dr. Alex Nurse. Prior to her PhD study, she completed a master's degree in Housing and City Planning at University College London (UCL) and a BA in urban planning and design at XJTLU/UoL. Her primary research interests are in income segregation, inequality, school districts policies, Hukou registration system and socio-spatial justice. Particular research interest includes exploring the trends of income segregation between school districts in China and how does school district policies effect on income segregation. She has also taught modules on CDE107 planning in the UK.
Supervising team
Email
Harmony, moderation and public private partnerships(PPPS) in the Chinese context: Lessons for harnessing PPPS for a global audience
This project seeks to understand the factors that would allow for, or prevent, public private partnerships (PPPs) which are focused on supporting harmonious society and moderate growth in China. The project will review current public private partnerships in China. Factors to be considered may include but not be limited to, the structure and conditions of the partnerships (e.g. the form and content of contracts), the nature of the parties to the contracts (e.g. organisational culture), the nature of the projects the partnerships are designed to produce (e.g. transport infrastructure and urban development), and the conditions for PPPs in China (e.g. in relation to relevant policy frameworks). The findings of this research will inform policy formulation and implementation in respect to the Chinese government's commitment both to fund further significant urbanisation via PPPs and to do so in a way that promotes moderate growth and a sustainable society. In order to be successful, China and governments at different levels will need to further develop mechanisms for identifying private sector partners in PPPs who are capable and willing to operate with moderate growth ambitions, as well as capabilities in the effective management of contracts and relationships with these partners. In identifying such partners the benefits of such partnerships will also have to be elucidated and promulgated. This research may therefore also contribute knowledge that could be generalized and transferred to other countries; for example, in how to attract finance from risk averse (but still profit focused) pension funds who need a mechanism and rationale for making more moderate investments that will satisfy their shareholders.
Lujie Wang

Lujie Wang is undertaking her cross-discipline research of Public-private Partnerships (PPPs). Before she started her PhD, she had 6 years working experience in the industry, working as an trainer and private fund manager. Her master's studies enlightened her on a new point of addressing the pressing environmental and social challenges through well-structured public and private governance arrangements. Her particular interest is cross-border and cross-sector collaboration between government and private sectors, in the field of urban renewal constructions and infrastructure.
Supervising team
Email