Theme:
Transport and Urban Sustainability
Sub-themes:
Sustainable Transport Policy and Planning: A global agenda
Transport and integrated development
Transport and travel/governance
Transport and smart technology
The topic of this conference is a critical issue for contemporary Chinese cities that are dealing with rapid motorisation, urbanisation/suburbanisation, and massive investment in infrastructure modernisation and provision. An interdisciplinary conference of this kind will make significant contributions to a better understanding and pursing of sustainable urban development.
The symposium will gather a number of international scholars, local academics/researchers, local government officers, planning practitioners, and relevant enterprises to exchange ideas through latest research and planning/policy measures on a number of important issues associated with transport and urban sustainability both in Chinese cities and other parts of the world. The idea of organisng this symposium is derived from the World Conference on Transport Research Society that this year will be held in Tongji University (Shanghai) from 10 until 15 July and provides a great opportunity to invite a number of international scholars to spend two more days in Suzhou for this symposium.
Schedule:
8:30am
Registration open (EB133)
9:00am
Welcome remarks from the host institute and local government
Professor David O'Connor, Dean of Research, XJTLU
9:30-11:00
Session 1: Sustainable Transport Policy and Planning: A Global Agenda
Moderator: Chia-Lin Chen, Dept. of Urban Planning and Design, XJTLU


The evolution of urban transport policy from car-based to people-based cities: is this development path applicable to Chinese cities?"
Peter Jones, Professor, Transport Institute, University College London
Introducing adaptive planning of transport infrastructure to extend its value over the longer term
Moshe Givoni, Head of Transport Research Unit, Department of Geography and the Human Environment, Tel Aviv University
Effects of Suburban Rail Transit Proximity on Commuting Greenhouse Gas Emission
Haixiao Pan, Professor, Director of Land Use/ Transport Study, Tongji University
Transport planning and challenges in Suzhou
Jun Fan, Director, Transport Unit, Suzhou Planning Bureau

11:00-11:30am
Group Photo and Tea Break
11:30-1:00pm
Session 2: Transport and Integrated development
Moderator: Robin Hickman, Bartlett School of Planning, University College London

Shanghai Hongqiao Integrated Transportation Hubtropolis: More Than an Aerotropolis
Xueming Chen, UPD /Urban Studies and Planning Program, XJTLU/Virginia Commonwealth University
Exploring the impact of the rail transit systems on urban regeneration in Chinese large cities
Lixun Liu, Bartlett School of Planning, University College London
Rail Station Squares in Wuhan, China and London, UK: Incorporating node-place and user perspectives
Nan Li, Bartlett School of Planning, University College London
High-speed rail and spatial-economic impacts–convergence or divergence? Some evidence from Suzhou city region
Chia-Lin Chen, Department of Urban Planning and Design, XJTLU

1:10-2:00pm
Lunch Break
2:00-3:30pm
Session 3: Transport and travel/governance
Moderator: Xueming Chen, UPD /Urban Studies and Planning Program, XJTLU/ Virginia Commonwealth University

Discourses in urban travel - evidence from London
Robin Hickman, Bartlett School of Planning, University College London
Investigating Urban Household Car Usage and Housing Price Cost Vulnerability in Greater London
Mengqiu Cao, Bartlett School of Planning, University College London
Networking public transport: Exploring the findings of Hi-trans in a Chinese context
Sophie Sturup, Department of Urban Planning and Design, XJTLU
Transferring Best Practices in Transport to China: Lessons from Kunming and Jinan
Alainna Thomas, Department of Urban Planning and Design, XJTLU

3:30-4:00pm
Tea Break
4:00-5:30pm
Session 4: Transport and smart technology
Moderator: Peter Jones, professor, Transport Institute, University College London

The potential of Volunteered Geographic Information (VGI) on future transport systems
Maria Attard, Institute for Climate Change and Sustainable Development, Department of Geography, Faculty of Arts, University of Malta
Application of Simulation-based Dynamic Traffic Model on Freeway Network: a Case Study of Jiangsu Province in China
Xiang Wang, School of Urban Rail Transportation, Soochow University
Big data and urban transport planning in Greater Shanghai
Cheng Shi, College of Architecture and urban Planning, Tongji University
A spatial analysis of public bike usage in Suzhou
Ge Wu, School of Urban Rail Transportation, Soochow University

5:30-5:45pm
Short Break
5:45-6:00
Closing session
Speakers:
Professor Maria Attard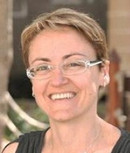 Professor Maria Attard is member of the Department of Geography and the Director of the Institute for Climate Change and Sustainable Development at the University of Malta. She specialises in urban transport, policy and project implementation. She has also coordinated the Geographic Information Systems (GIS) Laboratory at the University of Malta for over 14 years and has subsequently published in the field of GIS education and more recently presented work on Voluntary Geographic Information (VGI) and Transport. Between 2002-2009 she served as a consultant to Government on transport strategy and policy. She studied at the University of Malta and completed her PhD in 2006 at UCL (London) and has published over 20 journal articles and book chapters in the areas of urban transport policy, GIS and human geography. She has contributed over 55 presentations in conferences and proceedings and has recently co-edited a book on Sustainable Urban Transport (published by Emerald). Professor Attard is currently the co-chair of Cluster 2 Transport and Environment of NECTAR and co-chair of SIG G3 of the World Conference for Transport Research Society (WCTRS).
Mengqiu Cao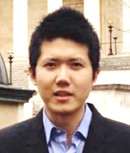 Mengqiu (Matthew) Cao received his bachelors degree from Tianjin University of Commerce in 2009. He received his masters degree in procurement, logistics and supply chain management (SCM) from University of Salford in 2011. Following graduation he worked as a Logistics Executive in a logistics company in Manchester for two years. After that, he returned to the University and then received his second Master's Degree in Transport and City Planning at University College London (UCL) in 2014. He is currently pursuing a PhD in Planning Studies at the Bartlett School of Planning, UCL. In addition to pursuing his PhD, he has contributed to a number of transport planning projects, and logistics and SCM projects (including Asian Development Bank, the British Council, Town and Country Planning Association, National Development and Reform Commission of China, Ministry of Housing and Urban-Rural Development of China, and Changsha Urban-Rural Planning Bureau).
Dr Chia-Lin Chen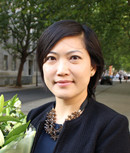 Dr Chia-Lin Chen is lecturer at Department of Urban Planning and Design, Xi'an Jiaotong-Liverpool University. She completed her PhD on Urban and Regional Planning Studies in University College London, where she worked closely with the late Professor Sir Peter Hall, delving into the wider spatial-economic impacts of high-speed rail on the transformation process in the context of West Europe. She had extensive work experience including local government planning officer in Taiwan, international consultant on Chinese multi-modal high-speed rail hub planning for Asian Development Bank in Manila, and post-doctoral researcher at Bartlett School of Planning in UCL for EU INTERREG 4B project -SINTROPHER which concerns the disadvantaged transport connectivity and local transformation in West European post-industrial peripheries. Her research interests broadly cover transport and development issues at multiple levels, including place-making, uneven development, social/economic change and territorial transformation, sustainable travel behavior and quality of life, multi-modal integrated network planning, intervention and multi-level governance through cross-cultural comparative studies. Since joining XJTLU from August 2015, she has carried out a new high-speed rail case study of Suzhou city-region in Yangtze River Delta area, proving into the relationship between transport and urbanisation/regional development in China.
Professor Xueming Chen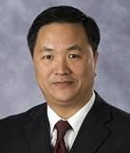 Dr Xueming (Jimmy) Chen received his bachelors degree (awarded in 1982) and masters degree (awarded in 1985) from Urban and Regional Planning Program, Geography Department, Nanjing University, as well as PhD degree (awarded in 1991) from School of Urban and Regional Planning, University of Southern California. He taught at University of California, Irvine (UCI) and California State University, Northridge (CSUN) and practiced urban transportation planning, transportation modeling and Geographic Information System (GIS) in the Los Angeles area for 17 years, served as the President of International Chinese Transportation Professionals Association (Southern California Chapter), member of Transportation Economics and Development Committee, Transportation Research Board, National Research Council, and Program Coordinator of Urban and Regional Studies Program at Virginia Commonwealth University (VCU), and Chair of International Association for China Planning (IACP). Currently, he is serving as Dean's Advisor for International Programs at L. Douglas Wilder School of Government and Public Affairs, tenured core faculty member at Virginia Commonwealth University, Zijiang Endowed Chair Professor at Shanghai Key Lab for Urban Ecological Processes and Eco-Restoration (SHUES) of East China Normal University, visiting professors at Geography Institute, Chinese Academy of Sciences and Nanjing Institute of City Transportation Planning, member of American Institute of Certified Planners, and editorial board and referees for several academic journals. Dr Chen's specializations include urban transportation planning, urban transportation modeling, international urban planning, and applications of Geographic Information Systems (GIS). He published and/or presented more than 100 articles, and published three translated/authored books. He received 2001 and 2003 "Outstanding Professor" award from California State University, Northridge (CSUN), 2009 Award from the US-China People's Friendship Association, 2014 Quest Global Impact Award from Virginia Commonwealth University, and 2014 Qian Xuesen Urbanology Excellent Book Award. He has recently been hired as the Head and Professor of Department of Urban Planning and Design, Xi'an Jiaotong-Liverpool University (XJTLU), still in transition.
Jun Fan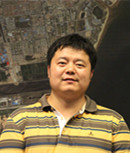 Jun Fan is from Suzhou, Jiangsu province. He received his masters degree of Transportation Planning and Management (TPM) from Southeast University. Currently, he is taking a part-time PhD programme of Urban Planning at Tongji University. He is working at Suzhou Institute of Planning and Design Co., Ltd. as the Director of Transportation Unit under the Division of Municipal Transportation. Mr Fan, has nearly 10 years working experience on the transportation planning and has undertaken about 80 specialised transportation projects on integrated transportation planning, public transportation planning, road planning and design and so on. He has received 20 awards of excellent field surveying and design at city and provincial levels and published 10 academic papers. Besides, he was in charge of Suzhou integrated transportation planning, local 13th "Five-Year Planning" on Transportation and public transportation planning.
Dr Moshe Givoni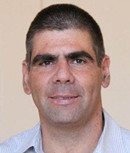 Moshe Givoni is head of the newly established (2014) Transport Research Unit (TRU) and a Senior Lecturer at the Department of Geography and Human Environment at Tel-Aviv University. He is also a Visiting Research Associate at the Transport Studies Unit, University of Oxford where he was a Senior Researcher before joining Tel-Aviv University. He gained his PhD (2005) from University College London, and his MBA (1999) and BA (1996) in Economics and Geography from Tel-Aviv University. He previously held two Marie Curie Fellowships, including post-doctoral fellowship at the Department of Spatial Economics, Vrije Universiteit Amsterdam (2005-2007). His research interests all fall under the umbrella of "Moving towards Low Carbon Mobility" and focus on public transport, conceptualisation of travel time, and the adaptive planning of transport infrastructure. Moshe serves as an Associate-Editor of Transport Reviews journal.
Dr Robin Hickman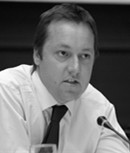 Robin is a Reader in Transport Planning and the City at the Bartlett School of Planning, University College London and Director of the MSc in Transport and City Planning. He has research interests in transport and climate change, urban structure and travel, integrated transport and urban planning strategies, the affective dimensions of travel, discourses in travel, multi-criteria appraisal, and sustainable transport strategies in the UK, Europe and Asia. His most recent books are: Hickman, R., Givoni, M., Bonilla, D. and Banister, D. (2015) (Eds) Handbook on Transport and Development, Cheltenham, Edward Elgar; and Hickman, R. and Banister, D. (2014) Transport, Climate Change and the City, Abingdon, Routledge.
Professor Peter Jones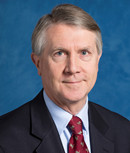 Peter Jones is Professor of Transport and Sustainable Development, and Director of the Centre for Transport Studies, at University College London. He is a member of the Independent Transport Commission, the Department for Transport's Science Advisory Council and co-chair of its Joint Analysis Development Group. He is Scientific Co-ordinator for the recently funded EU 'CREATE' project on trends in urban mobility and the influence of transport policies. He has a wide range of transport research and teaching interests, covering both analytical methods and policy. These include traveller attitudes and behaviour, travel trends and the determinants of travel demand, traffic restraint studies, accessibility studies, policy option generation, major transport economic and social impact studies, public engagement, development of new survey and appraisal methods, and advances in urban street planning and design.
Nan Li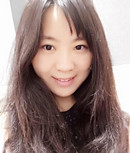 Nan Li is a PhD researcher at the Bartlett School of Planning. Her research examines land use and transport integration at railway station areas. Drawing on planning practice case studies from London, her research focuses on viable methodological approaches towards better integrating planning practice with transport management processes in Wuhan, China. Nan began her planning studies at the Department of Town and Regional Planning, University of Sheffield in 2009, and obtained her MPlan honours degree in Urban Studies and Planning (RTPI accredited) in 2013. During this period, she undertook work placements at Ashfield District Council between 2011 and 2012, where she involved in updating the annual Housing Land Monitoring Report, the Retail Floorspace Survey, and assisting with the processing of planning applications.
Lixun Liu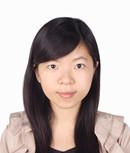 Lixun Liu obtained her bachelors and masters degrees of Architecture and Urban design in School of Architecture, Tsinghua University. Now she is pursuing her doctoral degree of Urban Planning in Bartlett School of Planning, University College London. She has study experience in Cornell University, USA. Her research focuses on exploring how the urban rail transit systems have an impact on regeneration and development in large cities, especially on the associated spatial- equity dimensions. She also has affluent working experience in world known architecture and urban planning ateliers and corporations. She had participated as a key member in several projects.
Professor Haixiao Pan
Professor Haixiao Pan, working in the Department of Urban Planning, Tongji University since 1989. He is the president of IVM international chair (China). He is also urban planning advisor for Shanghai Government, Board member of China Urban Studies Society, Steering Committee Member of World Transport Research Conference Society. Pan's major research interesting in the areas of land use and urban transport, especially the impact of metro system with urban spatial structure, mobility and sustainability, transport in suburban, modal choice and built environment design. He is recent projects including Transport Demand Management Framework for Shanghai 2010 Expo, Low Carbon Urban Planning in China, Dual Mode of Urban Transport in Shanghai, Bus service restructure in Shaoxing City. He has involved in implementation studies on land use plan and urban transport plan in more than dozen cities in China. One of project with Danish architecture won Golden Lion Award in Venice 2006.
Dr Cheng Shi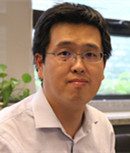 Dr Cheng Shi is Associate Researcher of Urban Planning in the Department of Urban Planning at Tongji University in Shanghai, China. In 2011, he visited TSU of Oxford University, UK. His major research interest is in transportation planning, land use and social equity. He has published two books and several articles in this area. In addition, he has been involved in many urban planning projects and transport planning studies commissioned by local governments.
Dr Sophie Sturup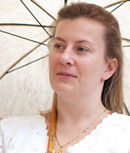 Dr Sophie Sturup is a lecturer in the department of Urban Planning and Design at Xi'an Jiaotong-Liverpool University. She completed her PhD in Urban Planning at University of Melbourne in 2011, and her Master of Geography at Oxford University in 2007. Her thesis examined governmentality in transport mega-projects. Her subsequent work has explored public-private partnerships in infrastructure projects, infrastructure mega-projects, bushfire safety planning, and economic development planning. Before entering academia, Sophie worked for the Victorian Government in the Energy Reform Unit of Department of Treasury and Finance, a project unit working on privatisation of the Victorian energy industry. Leaving her position with government Sophie created her own consulting company, working on various projects with the energy industry, public sector psychiatrists and information management (specifically use of contractors and public records).
Dr Alainna Thomas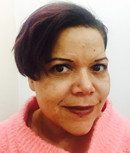 Dr Alainna Thomas has been working on sustainable transportation planning projects in China since 2007. Projects include on transit-oriented development, bus rapid transit, and capacity building in the cities of Beijing, Shanghai, Kunming, Jinan, and Chengdu. Previous to working at XJTLU, she held a postdoctoral scholar post at the University of California Davis' Institute for Transportation Studies, working with the National Center for Sustainable Transportation as well as the China Center for Energy and Transport. She received her Master in City Planning and PhD degrees from the University of California at Berkeley. Her advisor was Professor Elizabeth Deakin. Her research encompasses a wide range of issues within transportation planning – non-motorised transport, transport equity, sustainable transportation, policy transfer, and electric vehicles.
Dr Xiang Wang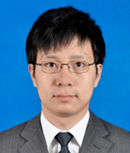 Dr Xiang Wang is an assistant professor in Department of Traffic and Transportation Engineering at School of Urban Rail Transportation at Soochow University. He received his PhD degree of transportation planning and management in College of Transportation Engineering from Tongji University, Shanghai, in 2015 and worked as a visiting PhD candidate at University of Maryland, College Park during 2013-2014. His research and teaching interests encompass traffic engineering, dynamic traffic model, traffic flow theory, traffic condition prediction and urban public transportation policy. His research appears in Transportation Research Board, World Conference Transportation Research, Journal of Tongji University (natural science), and the China Journal of Highway and Transport.
Associate Professor Ge Wu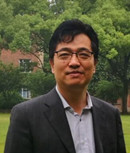 Dr Ge Wu is an Associate Professor at Soochow University. After received his doctoral degree in Civil System Engineering from Kyoto University, Japan in 2000, Dr Wu joined Institute of Systems Science Research in Kyoto and worked as a consultant in transportation planning and traffic engineering field for Japanese government and municipalities. He was appointed to set up a consultant firm in Beijing, China in 2005 and worked there as General Manager for five years. Now, Dr. Wu serves as the Department Director of Traffic and Transportation Engineering in School of Urban Rail Transportation at Soochow University. His research interests are focused mainly on travel behavior analysis and transportation planning models.