Overview
The MSc Project Management programme will equip you with the necessary skills and knowledge to successfully manage projects in a variety of industries and contexts. You will learn about all aspects of how to effectively plan, implement, control and monitor, and handover projects of various sizes and complexities in a highly competitive global marketplace.
You will gain vital skills in the management of stakeholders' expectations, risk management and quality assurance on projects. The programme will teach you from both a practical and theoretical standpoint how project management can be used as a tool to help grow business and achieve strategic objectives in an organisational setting.
The programme caters to the needs of experienced professionals as well as those who are at the beginning of their career in a project management- related role through the acquisition of necessary skills and knowledge in a technology-embedded learning environment. It will serve as a pathway for you to achieve highly sought-after certifications in project management.
This is a practice-based degree with the objective of preparing you for the strong project management job market in China and beyond, though it can also serve as a base for further academic study.
Graduates of this programme, as with all XJTLU masters degrees, earn a University of Liverpool degree that is recognised by the Chinese Ministry of Education.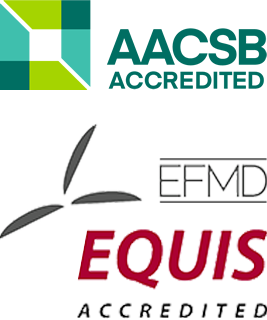 International Business School Suzhou (IBSS) is one of an elite group of institutions worldwide to be accredited by the AACSB (Association to Advance Collegiate Schools of Business) and EQUIS (European Quality Improvement System)in 2016 and 2018 respectively. AACSB accreditation is a globally recognised standard for the highest quality in business education. Only five per cent of business schools worldwide have been awarded the accreditation. The EQUIS accreditation is a quality certification system for business schools set up by the EFMD (European Foundation for Management Development). It has become the most global authoritive and select business school certification body in the world with its comprehensive and rigorous review process. IBSS has become the youngest business school in the world to have received both EQUIS and AACSB accreditation. There are only less than 100 business schools that have received both AACSB and EQUIS accreditation. This is an important milestone in becoming a world class business school and highlights the strength and significant influence of IBSS at the international level.
Why should I study Project Management at XJTLU?
The MSc Project Management programme:
provides skills with universal relevance that you can utilize to shape the strategic direction of a company as an advisor to leaders across a large variety of industries worldwide
is designed around the globally recognised standards and frameworks such as PMI, IPMA, APM and GPM
serves as a path to professional certifications from PMI, IPMA, APM and GPM
offers fully integrated MS Project software training with 24/7 access to the software
has a balanced structure that ensures quality of education and provides cutting-edge industry relevant project management skills.
I'm learning how to focus on details and monitor each project, along with specific techniques and skills I can definitely use.

Liping Tao

Student, MSc Project Management, China
Modules
Core modules

Fundamentals of Project Management
Project Risk Management
Strategic Business Analysis
Project Stakeholder Management
Project Leadership and Governance
Dissertation/consultancy capstone project

Elective modules

Strategic Purchasing Management
Strategic Organisational Design
Entrepreneurship and Business Creation
Social Commerce
and others.

Additional learning activity

The completion of additional learning activities is required to obtain your masters degree. Normally, required ALA hours will be distributed evenly across each semester, amounting to 200 hours per semester. Part-time programmes will normally require 100 to 150 hours per semester.

Some mandatory additional learning activities are given below. Please check the programme specifications for a complete list of ALAs and related requirements.

Introduction to research methods I
Introduction to research methods II
Chinese stage I (for international students)
Chinese stage II (for international students)
Project management software training.
Careers
China is at the forefront of countries demanding highly developed project management skills which contribute towards economic development and GDP growth. This means a there is a continuous and high demand for professionals with training in project management.
Suzhou, Shanghai and Wuxi are important hubs of business and economic activities and we expect to see strong demand for people with project management skills across various industries in these hubs and more widely across Asia and beyond.
Graduates may work in industries such as e-commerce, oil and gas, software, IT, construction, airlines, retail and manufacturing.
Fees
Fees

RMB 120,000 for the entire three year part-time programme.

University tuition fees cover the cost of your study with us.

Alumni discount

If you are a graduate of XJTLU, the University of Liverpool or Xi'an Jiaotong University, you will automatically receive a discount of 20 percent of the tuition fee.

Payment options

Masters students have the option to pay tuition fees in instalments each semester. You can also choose to pay the fees upfront at the time of registration, in this case a discount of five percent of the total fees will be offered.

You will be asked to indicate how you would like to pay the fees when you confirm your acceptance of the unconditional offer.
Entry requirements
Minimum entry requirements
UK
Upper second class (2:1) honours
China
211 Project; Top 100 of 2018 Shanghai Ranking--75 percent or above
Non 211 project; Non Top 100 of 2018 Shanghai ranking – 80- 85% percent or above, depending on your Undergraduate institution
Note: Shanghai Ranking of The Best Chinese Universities is subject to annual update http://www.zuihaodaxue.com/zuihaodaxuepaiming2018....
Chinese applicants are not required to take the MoE postgraduate entrance exam.
North America
3.0 Cumulative GPA (out of 4) or 3.2 Cumulative GPA in the final two years of your undergraduate programme
Other regions
Equivalent academic qualifications
Academic background
An undergraduate degree (UK 2:1 or equivalent) in any discipline.
English language requirements
If English is not your native language or if you have not studied in English at degree level, you will need to provide evidence of your English proficiency. You should normally possess one of the following qualifications:
IELTS: 6.5 (minimum of 5.5 in all sections)
TOEFL iBT: 90 (minimum of 21 in any skill)
In exceptional circumstances, individual cases will be considered on their own merits. You may be required to attend interviews or tests to further demonstrate your English proficiency.
If you miss the English language requirements by 0.5-1.0 of an IELTS band, or a similar number for other English language exams, you can be admitted to the programme after successful completion of our five- or eight-week intensive English presessional course.
You can also apply to take the XJTLU English language test in lieu of an IELTS/TOEFL or equivalent. Based on the score, students may be admitted or may be required to take and successfully complete the five- or eight-week intensive English presessional course.
Additionally, students may be required to complete English language courses on a pass/fail basis as part of the additional learning activity requirement during their studies at XJTLU.
Roland joined IBSS in August 2017 with his expertise in project management. As a flexible and versatile problem solver he holds an MSc in Strategic Project Management from Heriot-Watt as well as an MRes from University of Edinburgh. Originally from Germany he spent six years in the UK and relocated to Suzhou in 2016. Starting in finance Roland soon specialised in general project management, focussing on project success, strategic perspectives in project management and stakeholder management. his other research interests revolve around CSR, "green" and the impact of cultural diversity on the business.

Roland Berberich

Programme director
How to apply
Applications should be submitted via our online application system:
Click/tap the APPLY link
Create an account or log in to your existing account
Complete your application
Once your application account is successfully created, enter all the information required in the application form carefully and make sure the information you provide is correct, complete and up to date. Upload the required documents to the corresponding fields.
You may log-in to view your application form at any time and upload any remaining supporting documents.
For further details of how to successfully apply to study at XJTLU, please visit the how to apply page.