International Business School Suzhou at Xi'an Jiaotong-Liverpool University has welcomed its new dean.
Professor Jean Chen brings almost 30 years' experience of working in British higher education to her new position, having worked across a number of roles throughout her career.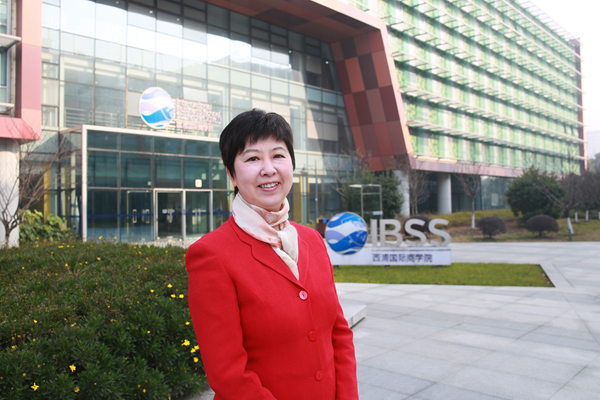 Prior to joining XJTLU in January 2016, Professor Chen was head of Southampton Business School, a world top 100 university, and chair professor in accounting and finance at the University of Southampton.
She also worked as associate dean of the Faculty of Business, Economics and Law, vice president and chief executive of the Surrey International Institute and chair professor in financial management at the University of Surrey.
During 2014 and 2015, she was elected by UK business schools to hold two senior roles in the Chartered Association of Business Schools, as a council member and chair of the council's international committee.
In addition to her role as the dean of IBSS, Professor Chen will be the director of XJTLU Gold Finance Research Centre, which will be a launched in March 2016.
Watch a video interview with Professor Jean Chen.
Originally from China, Professor Chen was attracted to return to the country to work at XJTLU because of its "unique vision" that combines the best of east and west.
Of IBSS she said: "International Business School Suzhou is a unique place, it is international, it combines the culture of both east and west, in particular British and Chinese culture and education system … it is a very dynamic place, rapid growth and full of opportunities and potential."
She has a clear vision and plans for IBSS both in the short- and long-term, including consolidating the already impressive growth, improving the implementation of high levels of quality assurance in line with UK standards and building the IBSS brand. She is also keen to further develop a "collegial environment" and provide opportunities for staff to fulfil their potential.
Looking to the future, she said the new South Campus development, which will see IBSS move into a new, purpose-built building, will provide "excellent and world-class facilities". She said: "This infrastructure development shows the University's commitment and support and also indicates the University's strength in resources which will equip IBSS to compete with world-class business schools."
As well as her scholarship, Professor Chen is recognised internationally as an expert in accounting and finance in general and more specifically in the field of corporate governance. She is widely published and serves as editor of world-leading academic journals such as 'Corporate Governance: An International Review'.
She has many links through her involvement in professional bodies, businesses, industries and government, and has extensive experience of international collaboration through her research with world-leading universities, joint educational programme development, and student recruitment.
She added: "I believe [IBSS] will highly value my knowledge, my expertise and my connections between the east and the west, while the position itself gives me a platform to fulfill my potential."