The Academy of Transdisciplinary Learning & Advanced Studies (ATLAS) 2016 Conference, held at Xi'an Jiaotong-Liverpool University early this week, attracted more than 40 transdisciplinary education researchers and practitioners from across the world to share practice and discuss the future development of transdisciplinary education.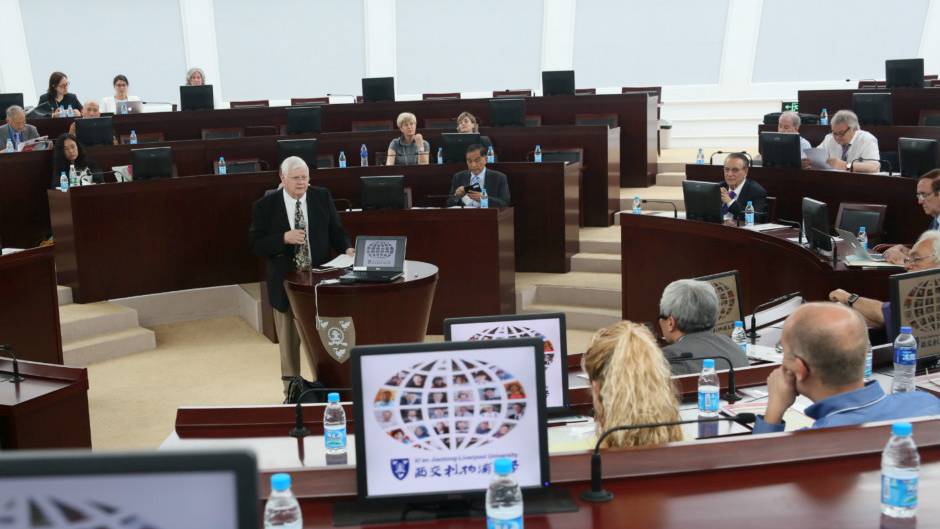 The three-day conference aimed to understand the complex issues related to education and technological innovations, and also featured two workshops discussing education and training models for the Fourth Industrial Revolution, and 3D printing in product design and development.
Founded in 2000, the ATLAS is a non-profit organisation providing services to universities around the world, including transdisciplinary education and research, supporting social, environmental, economical and ethical sustainable development throughout the world, promoting global information exchange and providing opportunities for peers to collaborate.
At the conference, Professor Youmin Xi, XJTLU executive president, introduced XJTLU's unique educational philosophy and model, which integrates the best practice of eastern and western education. He said that in order to train talented students who can better adapt to rapid social change, XJTLU places emphasis on cultivating and training students' transdisciplinary integrative thinking, rather than on traditional education that is focused on certain disciplines.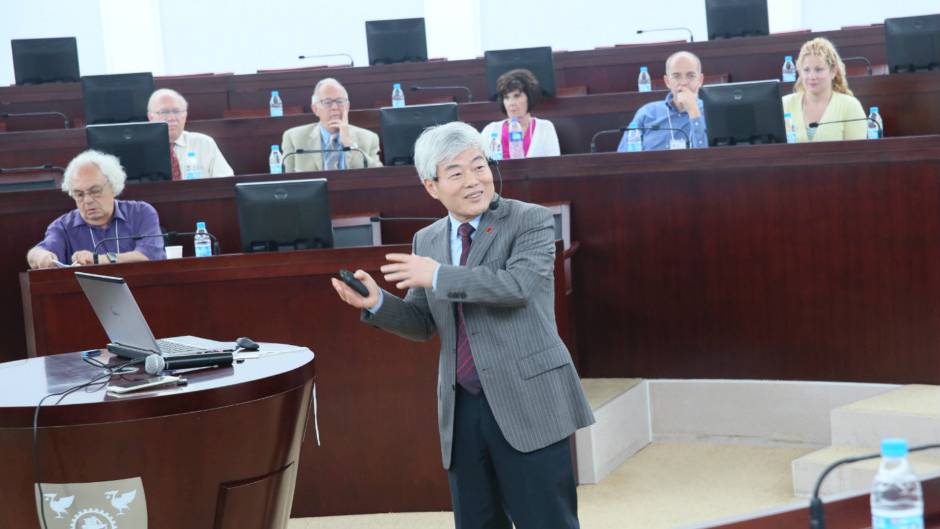 Dr M. Katherine Banks, vice chancellor of Texas A&M University, shared her university's practice in transdisciplinary education focusing on how the university increased the enrolment ratio of female students in engineering-related programmes, brought more realistic scenarios into the classroom and appointed professors of practice with industrial experience.
Dr Da Hsuan Feng, director of the Global Affairs and Special Assistant to Rector at the University of Macau, China, said: "In the 21st century, young people in East Asia must compete in every corner of the world and "global citizen" thinking is one of the factors for them to achieve career success."
Dr Wickson Fern, a scientist and coordinator of the society, ecology and ethics department at Genok Centre for Biosafely in Tromso, Norway, shared Norway's managerial experience and the security and social responsibility challenges raised by new technology.
She said: "We are not only focused on safety evaluation for the governance policies for new technology, integrating social and ethical assessments is more urgent. In this case, transdisciplinary collaboration is required."
Dr Fern expressed her excitement about attending the conference, saying: "I learnt the present international situation of the transdisciplinary education practice from peers and I am glad to share Norway's experience with others."
Dr Derrick Tate, head of the Department of Industrial Design at XJTLU, introduced the department's thinking on future industrial design education and its emphasisis on cultivating students' transdisciplinary thinking: "Students get comprehensive training related to design, culture and creativity, social science, math and science and engineering," he said.
The ATLAS 2016 Conference was sponsored by Xi'an Jiaotong University, the University of Liverpool, the Academy of Transdisciplinary Learning and Advanced Studies, the Academy of Transdisciplinary Studies, the mechanical engineering department at Texas Tech University and the International Center for Transdisciplinary Research and Studies, France.