Xi'an Jiaotong-Liverpool University signed a strategic cooperation agreement with Gold Finance Group at a forum organised by Gold Finance Group at the weekend.
The agreement will see both sides jointly establish the XJTLU-GF School of Film and Television Arts and the XJTLU-GF Centre.
Gold Finance Group will provide financial support for XJTLU's infrastructure construction, while XJTLU will make full use of its advantages in education. In addition, the two sides will set up a council to jointly manage the initiatives, share resources and promote new developments in higher education.

The School of Film and Television Arts mixes digital media arts, film and television production and technology with performance and acting. As well as offering two undergraduate courses from September 2016 it has plans to provide courses in applied areas such as international actor training and performing arts, creating a distinctive flavour that is unique among schools of its kind in China.
Professor Youmin Xi, XJTLU executive president, said: "The XJTLU-GF School of Film and Television Arts will make full use of XJTLU's international education experience, as well as Gold Finance Group's global market and industry resources to provide China's flourishing cultural industry with international-standard talents and intelligence."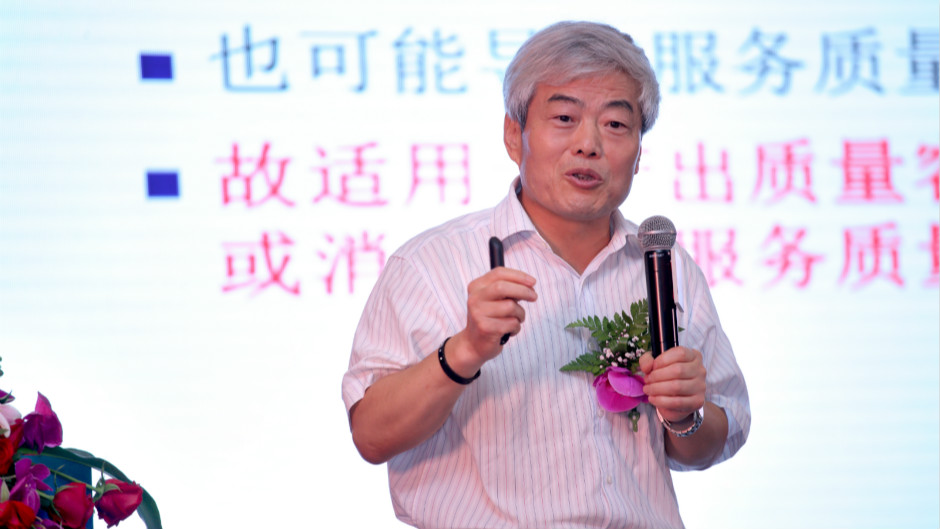 The XJTLU-GF Centre will integrate academic research resources in XJTLU's International Business School Suzhou, Department of Mathematical Sciences and finance-related research institutes, to strengthen applied research. Professor Xi said the centre was committed to becoming an internationally-renowned centre of excellence for innovative finance-related education and that he believed the strategic cooperation between XJTLU and Gold Finance Group would make a "great contribution" to society.
The strategic cooperation with XJTLU is Gold Finance Group's largest project in the field of education. Jie Wei, chairman of Gold Finance Group, said: "Besides financial support, we hope to inject our resources into education through cooperating with XJTLU, working together to strengthen the development of international education in China."
In a subsequent session at the forum, Professor Xi delivered a keynote speech on urbanisation and public-private partnerships, saying that the implementation of private partnerships was crucial to breaking through the restrictions of resources and management in public services construction: "Government and enterprises should make urban planning and design decisions from the perspective of future social development," he said.
Gold Finance Group, a leading third-party financial services provider, was established in 2008 and is headquartered in Hangzhou, Zhejiang Province. The company has substantial operations within the Yangtze River delta region and has overseas branches in South Korea, Canada and Europe. It develops industries such as finance, education, culture, and medical treatments to drive emerging urban construction.