Reshaping XJTLU: "Starting from zero"
Dear teachers and colleagues,

It's September: the heat of summer has yet to fade and another Teachers' Day will soon be upon us. First, I sincerely wish you all a happy Teachers' Day!
In September this year, XJTLU invited a wide array of guests to gather at the newly-constructed South Campus phase one and to look back on and celebrate a decade of growth at XJTLU. In the space of 10 years, and using the courage of a newborn bull that has no fear of the tiger, XJTLU has gradually grown from an infant who at the very start was doubted and challenged by all quarters, and whom some believed had no prospects, into its state today.
The University boasts over 10,000 students, more than 8,000 graduates, and close to 1,000 serving teachers and staff. It has developed over 70 undergraduate courses and graduate specialist and degree programmes covering science, technology, engineering, design, management, economics, culture, and art. It has built northern and southern campuses that are both independent and interrelated, and which incorporate the essence and styles of both Eastern and Western culture, and it has set up more than 10 research institutes, an international technology transfer centre and an innovation hub that cross disciplines and promote industrial and international collaboration.
The extraordinary achievements of our staff, the outstanding performance of XJTLU alumni, the rapid growth of XJTLU, and the high praise from all levels of society have established XJTLU's reputation both at home and abroad. Only those of us who have gone through it can fully appreciate all the effort, hard work, and ups and downs that have brought us to today. Each time we look back and reflect, we are beset by a whole host of feelings and emotions. In our hearts there rises profound reverence and special gratitude: it is us - each of XJTLU's staff, XJTLU students and alumni, as well as our parents and friends from all levels of society, who have supported our development - it is us who have achieved this miracle in Suzhou, at a time when the whole world reflects upon education, remodels teaching methods, and redefines universities.

Today, standing at the milestone of the 10th anniversary, the myriad accomplishments and achievements of the past are undoubtedly worthy of our pride and satisfaction - but what we should focus on and think about most is how to face the future, how to complete the next 10 years, and the 10 years after that.
Innovation is an eternal theme at XJTLU. XJTLU has always innovated, and grew from innovation, and so, in the future, everyone connected to XJTLU should continue to hold on to their original intention to break free from constraints and dare to challenge tradition. Whether it be exploration in education and the development of disciplines, or student services and the growth of campuses, in all we should continue to maintain a research-oriented method and work upon the foundation of our original accomplishments, and, when faced with needs and issues, we should continually try out new avenues and ways of thinking to bring XJTLU's educational exploration alive and give it heart!
Right now I'm thinking of a phrase: Starting from zero. When people encounter setbacks or they suddenly lose everything, they often adopt this attitude to show their determination to start again. But for XJTLU people, who have taken on the mission of exploring education in a new era, we want to advocate "starting from zero", which means that, once the cause has developed to a certain point, we should not grow arrogant but keep a clear head and start from zero. "Zero" doesn't mean having nothing, but rather standing at your current height and setting off once more. Each time we set off we reach new heights, new realms and new ways of thinking, building upon the foundation of pre-existing conditions and experiences, developing and selecting new systems for participation and establishing goals that go higher and further. Resetting and going back to zero will not only help us cast off inertia, break free from the mental shackles of the current system, and prevent delays, but also allow us to stand tall as pioneers and leaders in this ever-changing world. If we are just a little slack, and run slower than the changes, then we stand the chance of being left behind.
In 10 years, XJTLU has taken shape and been hailed as a "benchmark of Sino-foreign collaboration in education" and a "pioneer in the reform of higher education" but our ambitions don't stop there. XJTLU was born from need: the age of reconsidering and reshaping education has given XJTLU the rare opportunity to stand on the same starting line as the world's top universities. What's more, we have no historical burden, we're a blank piece of paper just waiting to have grand plans drawn upon it. It's fair to say that we find ourselves in the right place at the right time. If we are able to grab this opportunity and study the best practices for Chinese and international higher education, extracting their essence and dispensing with the dross, and if our bold vision and framework for the future is added to that, then there's a chance XJTLU will walk its own path, will truly influence and promote the reform of Chinese higher education, and will even stand at the forefront of the development of Chinese higher education!
In 10 short years, although we have achieved remarkable success in our growth, when we look to the future we're still a long way away from our vision and the expectations of society. The continued healthy development of XJTLU still faces various institutional and systemic constraints, barriers presented by the customs and culture of society, the conflicts of diverse cultures, and challenges to creating an international education brand in short-term. As such, at this key moment, there is a particular need for us to go back to zero, to keep hold of our original intentions, and to be driven by the passion of setting off once more and continuing to innovate. That's because, as the times progress and change, the experience of 10 years of fighting tooth and nail might lose its guiding significance. As the point at which we set out becomes higher, the problems and challenges that we face become ever more complex.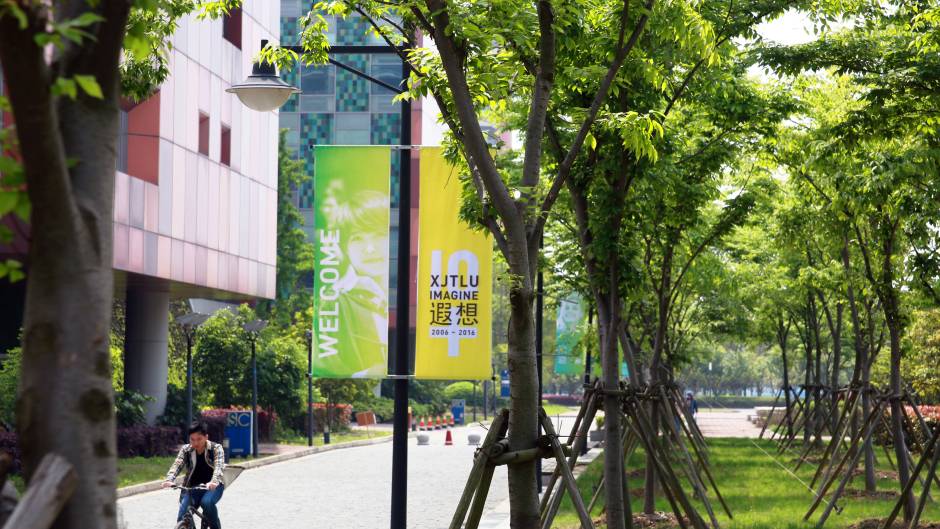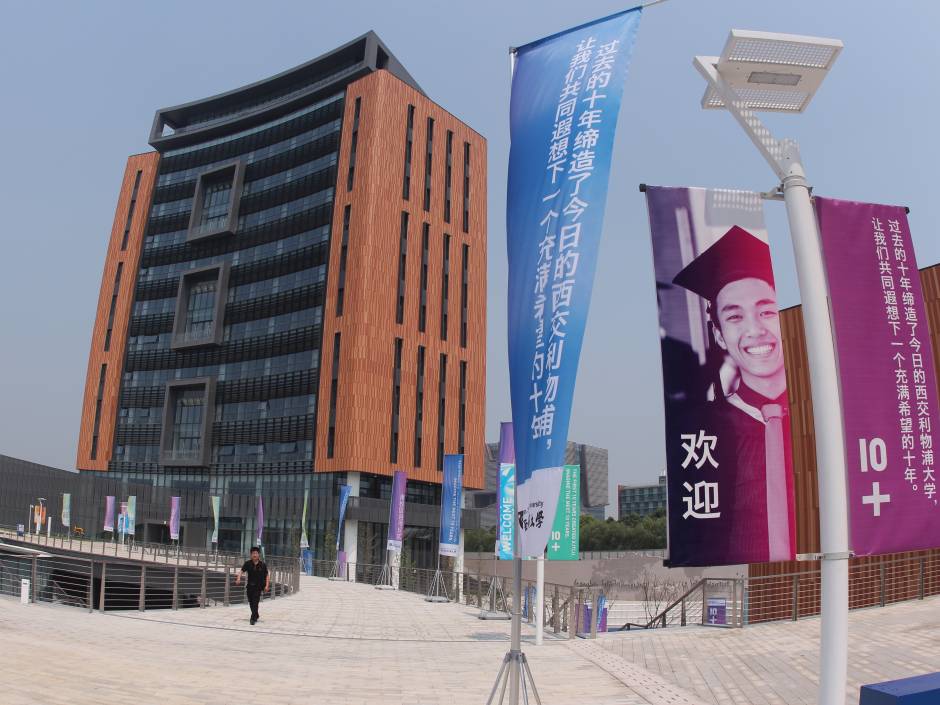 In the new growth phase the demands and expectations of people at all levels of society will increase exponentially, and many first-rate universities with long histories will also gradually change, be rejuvenated, and encroach upon our survival space. New internationally-collaborative universities will challenge our position and appropriate our market. We have to keep a clear head, reflect upon our experiences and the lessons we've learned over the last 10 years, use XJTLU's current height as the starting point, consider problems from the perspective of change, combine the current specific circumstances upon an unchanging foundation, adapt to the growth trends of the time, consider new standards and systems, incubate and create a new plan and starting point for the development of XJTLU, integrate with and completely acclimatise to this capricious world, and do everything we can to reach new heights. We must ask ourselves some important questions:

How do we further develop and consolidate the XJTLU system, which combines US, British, and Chinese-style educational characteristics?
How, at the same time as continuing to uphold Britain's rigorous system of quality control, do we promote educational innovation?
How do we explore the high-level, integrated application of talent according to future developments in industries and the characteristics of learning in the age of the internet?
How do we strengthen and fortify our research institutes, international technology transfer centre, and innovation hub, making them into platforms that attract international academics and industry specialists?
How do we rapidly and effectively expand XJTLU's graduate education?
How do we attract more students from abroad, and continually enhance XJTLU's international study and research environment?
The list goes on. These exciting new heights are on our road to growth, waiting to be climbed by everyone connected to XJTLU!
Dear teachers, colleagues, and students: The wisdom and hard work of XJTLU people are indispensable to achieving the ideals of the University. I invite all of you to join hands and enter the struggle, beginning from zero and making XJTLU's tomorrow even more magnificent!