A Chinese entrepreneur shared his opinions on the concept of global youth last week, telling students at Xi'an Jiaotong-Liverpool University that the younger generation in China should embrace change and face challenges in the world.
Jay Wei (pictured below), founder and chairman of the board of Gold Finance Group, delivered a speech on the kind of global youth China needs for its future, at an event held at XJTLU.
The event included questions from students and Zixi Li, a Year Two student studying BSc Financial Mathematics, asked him whether students should strive for success or be content with an easy life.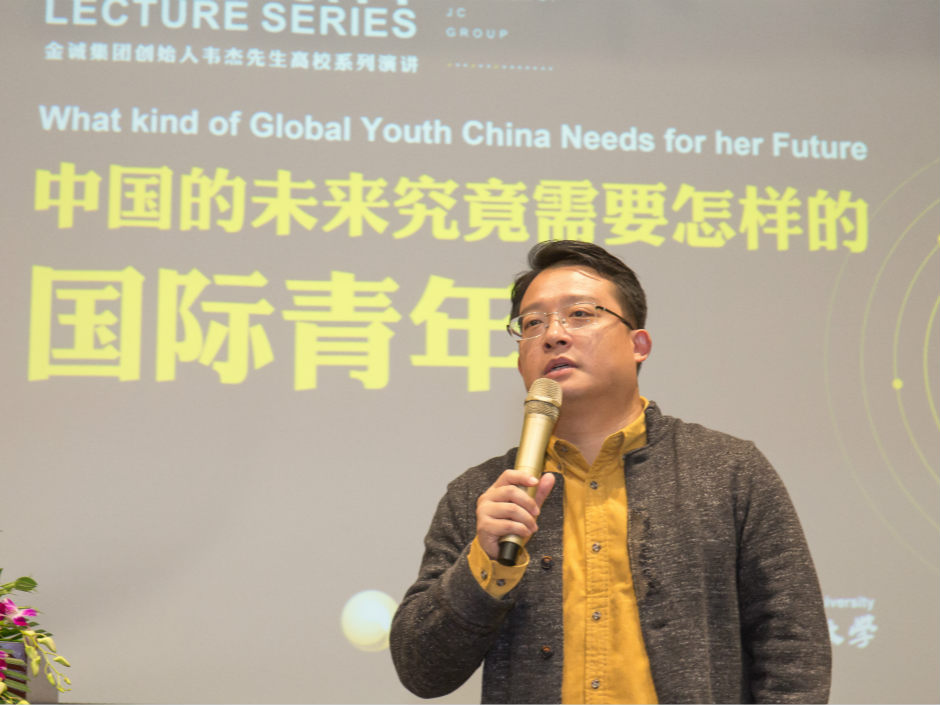 "It's a matter of personal choice and I prefer to strive for a successful and splendid life," Jay said. "However, I don't mean an easy life is not a good life. As long as you display self-discipline and constantly improve your professional and social skills, you can become a valuable person in society even if you do not become a leader."
Professor Youmin Xi, executive president of XJTLU, added: "No matter what type of life you choose, you should not give up pursuing money, time, and freedom to think."
Professor Xi said that XJTLU aims to develop students into global citizens with international perspectives and competitive skills but that the concept of a global citizen has caused debate.
He said: "Global citizens have a close connection with the world - no matter where you are, you will be influenced by the world while your words and behaviour will, in turn, affect the world. If you want to contribute to human civilisation, you should have an awareness that is not simply about nations' differences but also embraces international perspectives."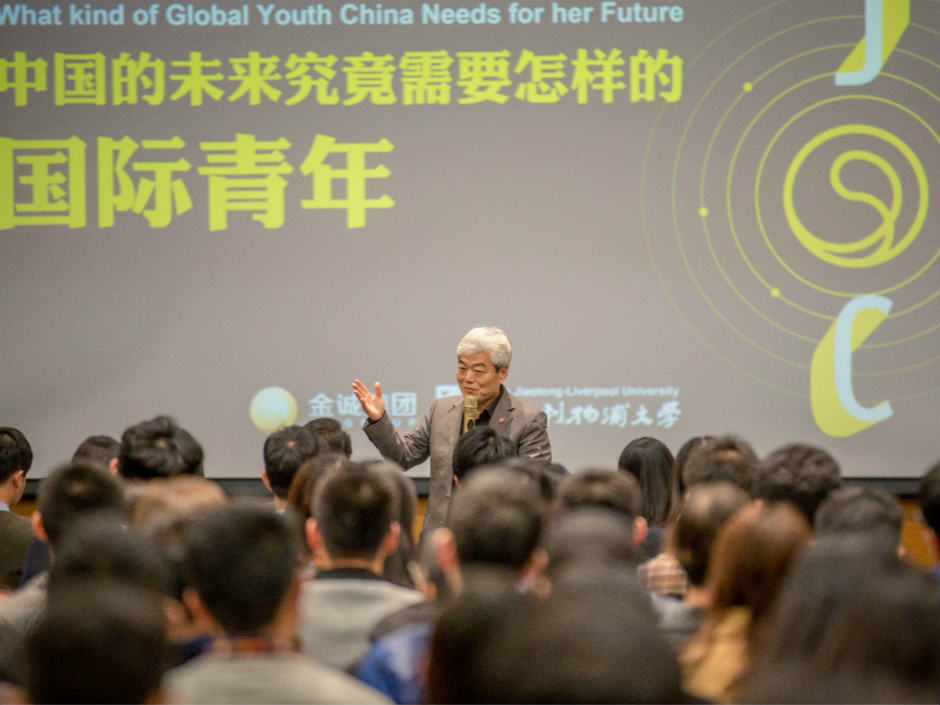 Jay pointed out that speeches he has given at other universities in China were simply focused on the concept of 'youth' but that he specially put forward the concept 'global youth' at XJTLU.
Ming Hao, vice chairman of XJTLU's branch of youth organisation AIESEC who attended the lecture, said: "As global youth, we should improve our understanding about our pluralistic world through experiencing other countries' cultures and feeling the cultural differences. We can contribute to the world's development based on this understanding."
Zehui Zhang, a Year Four student at XJTLU who started her own business during the second year of her studies, said she was now having difficulty deciding whether to continue her business or go abroad for further study.
Jay recalled that he didn't run his own business during university and that he was a lawyer for six years after graduating from Zhejiang University before starting his own business.
"The ability to learn is the most important skill no matter whether you are a student or have already started your career. As student, you still have plenty of time to experience entrepreneurship after graduation," he said.
He also suggested that students concentrate on learning professional knowledge in university, gaining experience through volunteering and other social service activities, and improving their time-management and learning skills.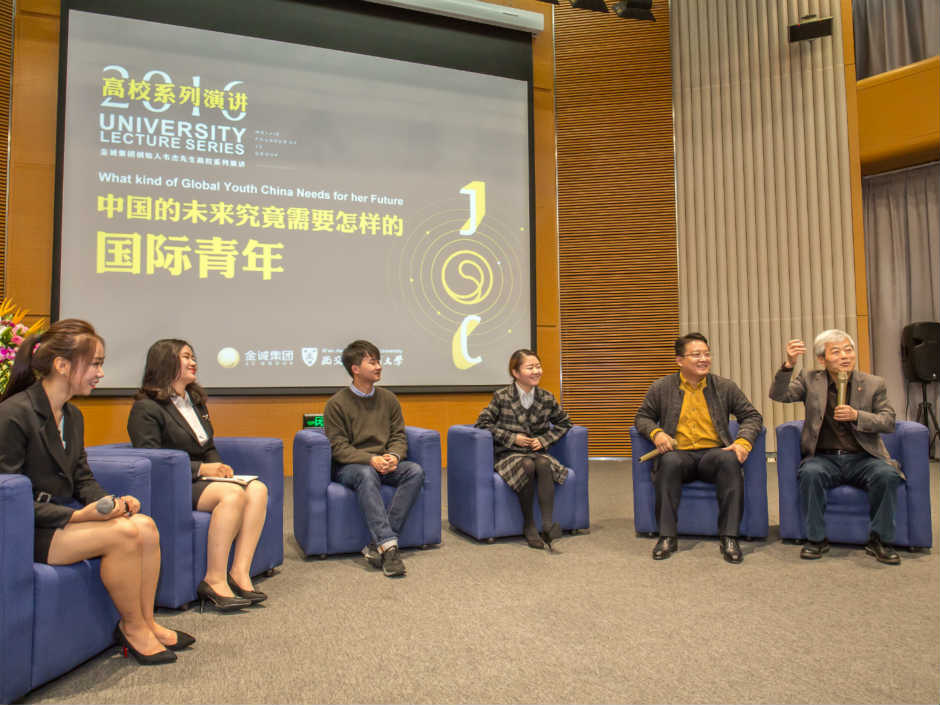 Qijian Xie, deputy director of the Student Management Centre at XJTLU, said the lecture was a good opportunity for students to learn more about society and how to better develop themselves.
Jay Wei graduated from Zhejiang University and established Gold Finance Group in Hangzhou, Zhejiang province, in 2008. Gold Finance Group is a leading third-party financial services provider that develops industries such as finance, education, culture, and medical treatments to drive emerging urban construction.
XJTLU recently signed a strategic cooperation agreement with Gold Finance Group to jointly establish the XJTLU-GF School of Film and Television Arts and the XJTLU-GF Centre.