Jay Wei, the founder of JC Group, praised students from Xi'an Jiaotong-Liverpool University and offered his insights about education and self-improvement.
Mr Wei (pictured below) returned to XJTLU to attend a ceremony to mark the completion of the summer field study at JC Group, part of the University's cooperation with the company in Industry and Enterprise Tailored Education (IETE).
JC Group, previously known as Gold Finance Group, is a financial services provider established by Wei in 2008, with overseas branches in South Korea, Canada and Europe. The company works with industries such as finance, education, culture, and medical treatments to drive emerging urban construction.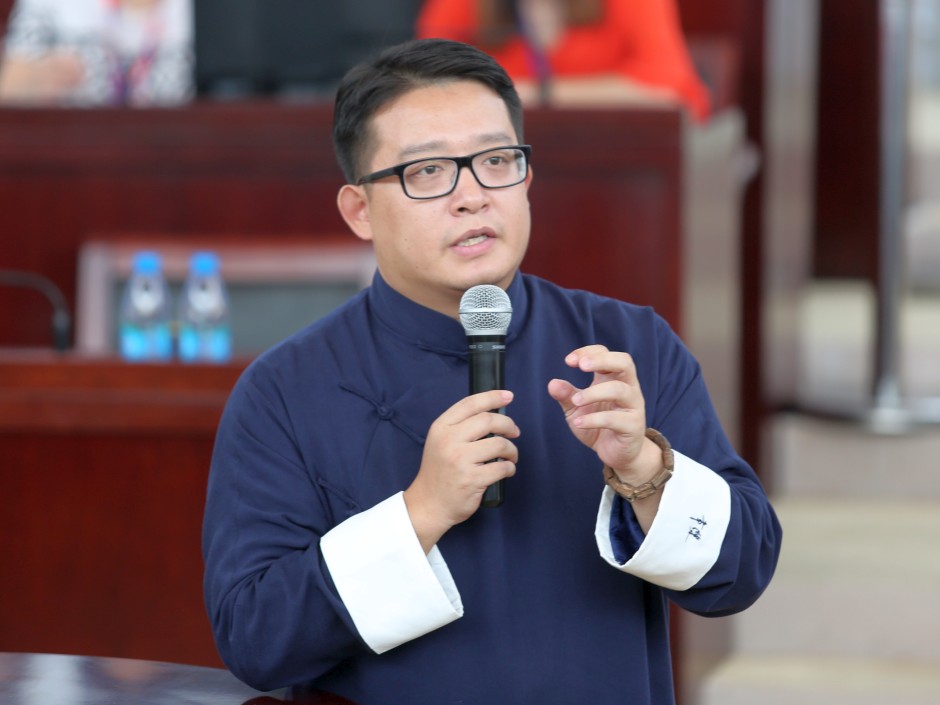 "In the future, I predict that outstanding people will emerge from the IETE programme," said Mr Wei.
He offered his support for the University's new Syntegrative Education model of which IETE is a part, commenting that XJTLU offers a unique environment in which to pursue such educational practices.
"Students here are educated in a really syncretic environment, and enjoy exceptional advantages," he said.
He also offered his valuable insights about education and self-improvement to the students in attendance, saying:
"The only way to realise one's value is to learn and practice constantly. But learning isn't just about familiarising yourself with unknown things: you have to stimulate your own innate knowledge and skills, and once they've shown themselves, learn how to utilise them in your work. The IETE programme provides just the right platform for students to experience this process."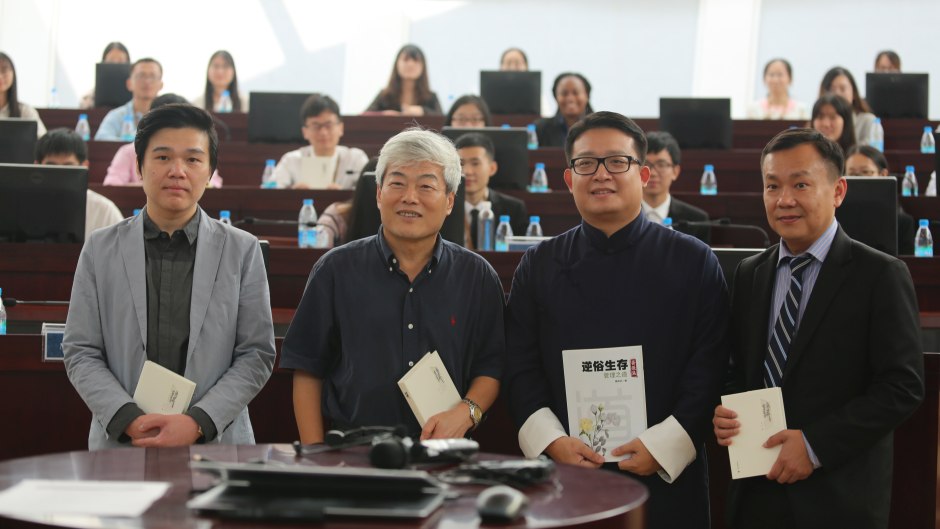 Professor Youmin Xi, executive president of XJTLU, said in his opening address that he was keen to hear directly from students about their experiences on the summer field study, their suggestions for possible improvements, and about their plans for the future.
Accordingly, several students who took part in the project shared their experiences with the attendees and offered certain insights to their fellow students and others who may be interested in taking part in IETE in the future.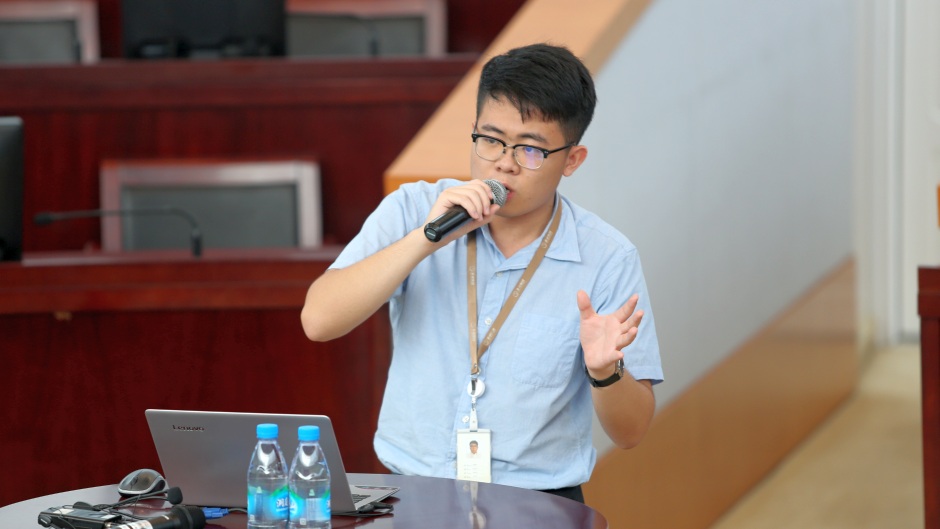 Zhaotong Zhang (pictured above), a Year One student on the BSc Economics and Finance who worked as an intern in the administrative department of JC Group, said:
"I learned that when we enter the workplace we need to jump out of our own comfortable living circle," he said. "The most important thing is to learn how to communicate with other colleagues."
He said that through his role with the administrative department he realised the importance of coordination skills and observation skills, and of organising one's own work matters while observing the moods of others in order to work better as a team.
"We should regard ourselves as regular employees so that we can push ourselves to be better," he added.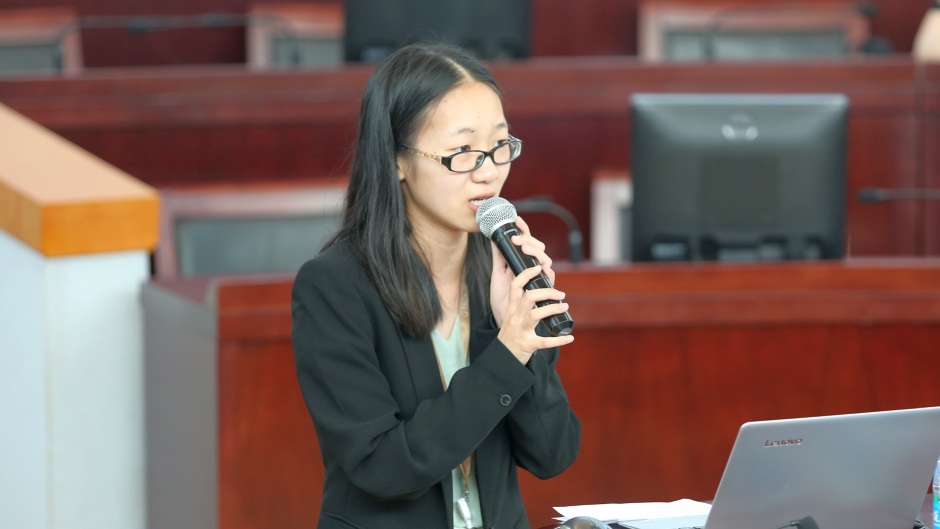 Another first year student Yingrui Qu (pictured above), whose programme of study is BSc Financial Mathematics and who interned in JC Group's finance department, saw the field study as a chance to actively engage with problems and use her own initiative to find solutions:
"Interns should learn things independently," she said. "No one should have to tell you the working steps and solutions to problems like your teachers do in school. Active learning is the only way to advance in today's society."
Vincent Chen, a project manager with JC Group who acted as a mentor for XJTLU students on the field study, remarked on the personal growth and burgeoning professionalism he observed in the students, and added:
"I've come to feel like your older brother."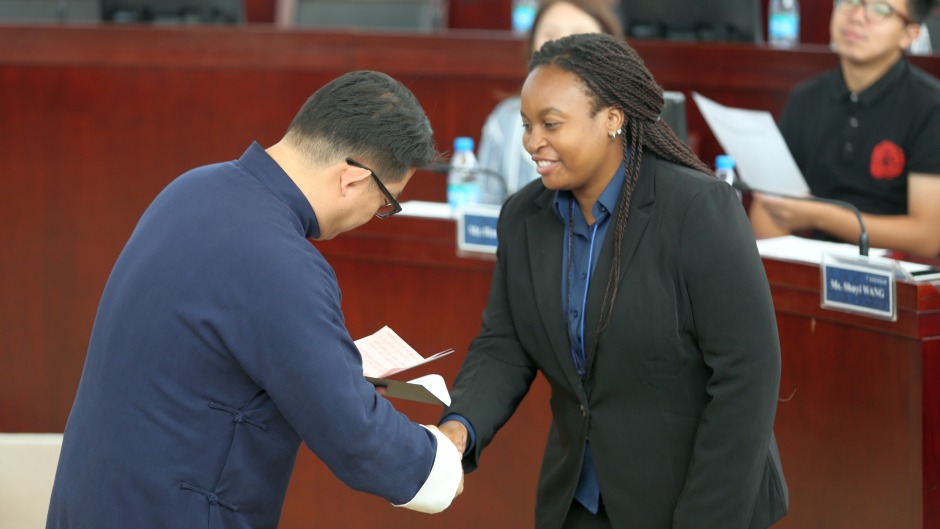 Amanda Chinembiri (pictured above, right), who was interviewed at the induction session for the first cohort of IETE students, confirmed that she felt she had indeed experienced significant personal and professional growth through taking part in the project:
"I learned a lot about how to work in a company and how to communicate with people. For me in particular, I gained a lot of exposure to Chinese working culture that I probably wouldn't have experienced in any other way."
She commended her mentor Vincent Chen, saying that, 'he's always got your back', that he is 'very approachable and understanding', and that he was a 'pillar in times of uncertainty'.
Amanda said that she was looking forward to the next phase of the IETE programme, with team-building workshops in the coming semester and work placements during the summer of 2018.
The formal closing of the field study of IETE Level 0 will take place in Week 7 of the autumn semester. After submitting formal reports about their experiences and achievements on the field study students will receive certificates to mark the completion of this phase of the programme.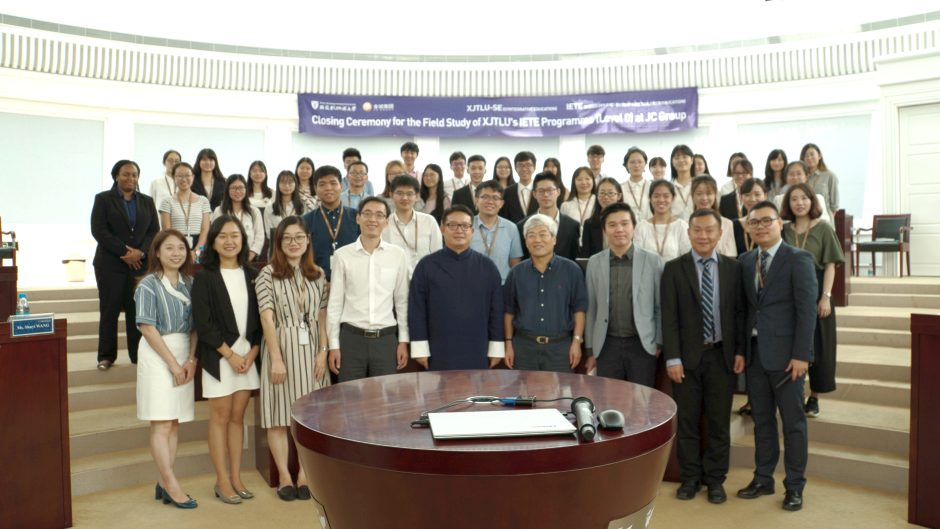 reporters: Danny Abbasi and Yaqi Fu; photos by Weiqian Zhang