2017 was an eventful year at Xi'an Jiaotong-Liverpool University. After celebrating its 10th anniversary in 2016, the University continued to advance towards its goal of becoming a research-led international university in China and a Chinese university recognised internationally for its unique features.
What were some of the most memorable moments of 2017? And what exciting developments will take place at XJTLU this year? Read on to find out.
Graduation and Opening Ceremony
The University had its eighth official graduation ceremony in July, with more than 2,000 undergraduate, 196 postgraduate and five doctoral students receiving their degree certificates. The following month, XJTLU welcomed approximately 4,000 new students at the official opening ceremony for the 2017-2018 academic year.
ASEAN delegation visit
In November, delegates from the Association of Southeast Asian Nations (ASEAN) stopped by our campus for the first time as part of a visit to Suzhou aimed at enhancing information sharing and cooperation between China and ASEAN. Officials from the Philippines, Thailand, Indonesia, Cambodia, Lao and Myanmar were all in attendance.

NSFC research grants

The University's researchers continued to receive funding support from the The National Natural Science Foundation of China (NSFC). In 2017, XJTLU researchers benefited from over 5 million RMB in NSFC grants, the greatest amount in the University's history. Projects that received funding included various cutting-edge research fields including internet of things, environmental science, economy and finance, and management science.
SE-IETE pilot programme
2017 saw the launch of the SE-IETE pilot programme, the first phase of XJTLU's new education model: Syntegrative Education (SE). Industry and Enterprise Tailored Education (IETE) enables XJTLU students to carry out work placements at local companies during the summer, with opportunities for further work placements, and module content developed in collaboration with enterprises.
Jay Wei, founder of JC group, praised XJTLU students who participated in the summer school programme, saying he predicted outstanding people will emerge from the IETE programme.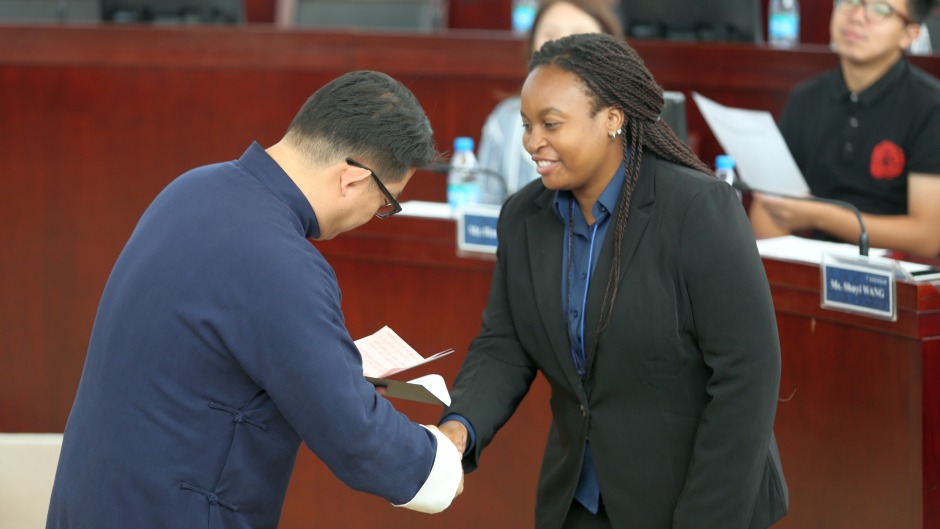 Student achievements
XJTLU students exceeded themselves last year, winning prizes in international competitions, co-authoring articles published in prominent academic journals, and attending international conferences.
A team of students from the Department of Biological Sciences won the gold prize in the International Genetically Engineered Machine iGEM competition in Boston, USA, triumphing over teams from the world's top universities including Harvard University, University of Oxford, University of Cambridge and Massachusetts Institute of Technology.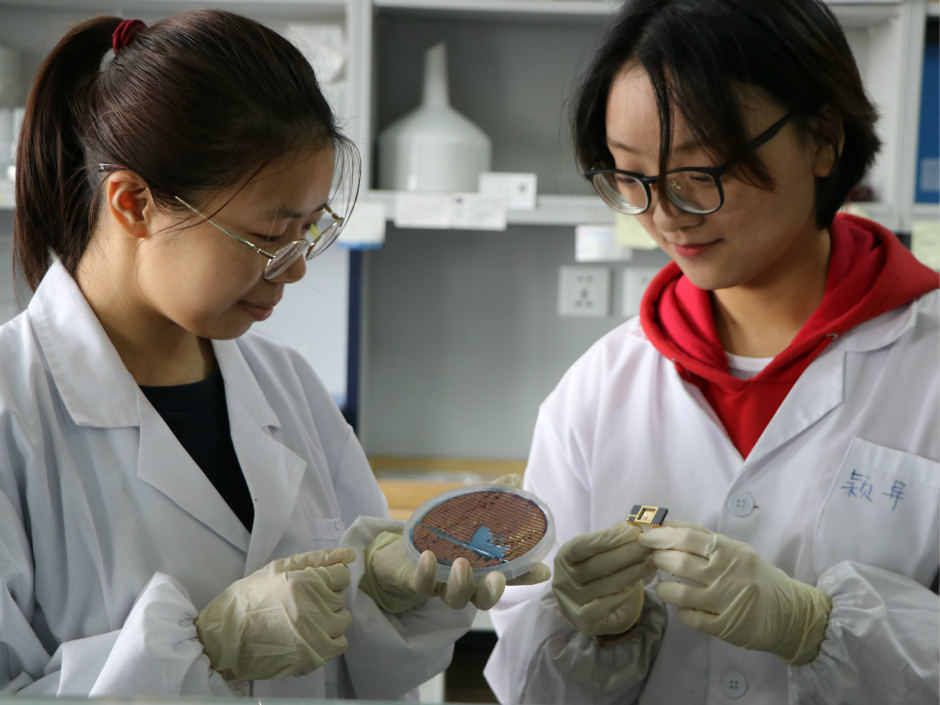 Students from the Department of Environmental Science published a paper on a new type of self-powered photovoltaic gas sensor in Nanoscale Journal, one of the top journals in engineering and technology in the world.
School of Film and TV Arts PhD Candidate Nelson Omenugha attended the Misk Global Forum, in Riyadh, Saudi Arabia, where guest speakers included Microsoft co-founder Bill Gates and Diane Greene, CEO of Google Cloud, USA.
RSC and RSB accreditation
In February 2017, the Department of Chemistry received accreditation from the Royal Society of Chemistry for its undergraduate degree programme, making it the first independent Sino-foreign university in China to achieve such an accreditation.
"The accreditation means prospective students can be confident that they will study a programme that is seen as amongst the best in the world," said Professor Rudi Marquez, head of the Department of Chemistry at XJTLU.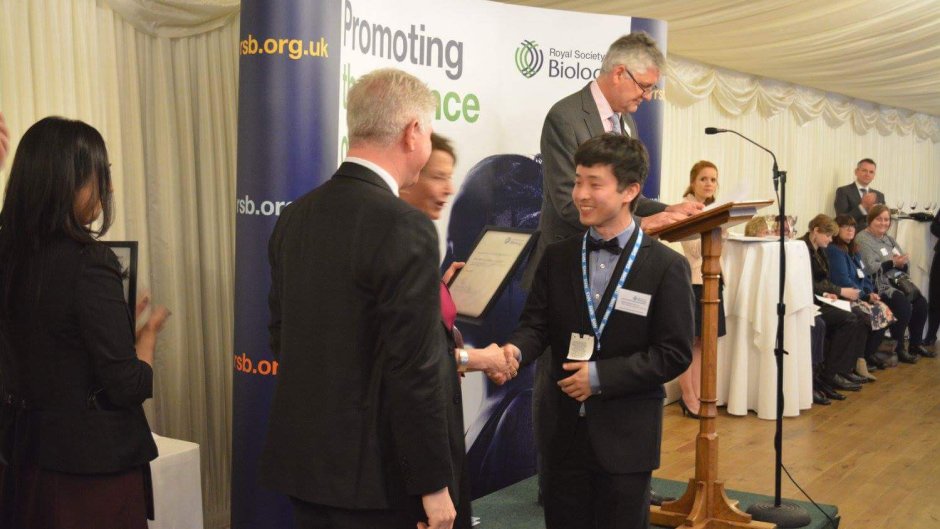 Later in the year, the undergraduate programme offered by the Department of Biological Sciences was also honoured by a preeminent British accrediting body, the Royal Society of Biology.
Things to look forward to in 2018
The New Year is full of promise for Xi'an Jiaotong-Liverpool University, with many exciting developments already underway.
The Institute of Leadership and Education Advanced Development (ILEAD) will integrate with the Academic Enhancement Centre and National Certificate in Teaching English for Academic Purposes training programme of the Language Centre to become an academic department at XJTLU.
"The restructured ILEAD will play a strategic role in supporting the University to accomplish its historical mission in its second decade of development," said Professor Youmin Xi, executive president of XJTLU.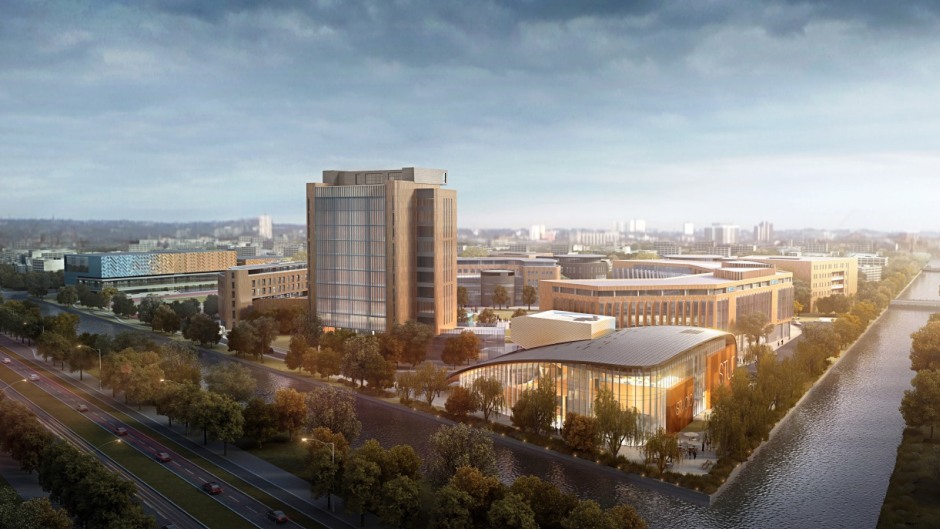 Construction of the University's South Campus is entering its third and final phase. International Business School Suzhou will relocate to its new building ready for the start of teaching in March, and construction will begin soon on a new building for the School of Film of Television Arts. It will feature a cinema, film production studios, and post-production facilities, all with state-of-the-art equipment. The new SoFTA building and a new South Campus gym are expected to be completed by the end of the year.
by Danny Abbasi