Professor Jean Chen was born into a family of renowned academics. Her parents graduated from National Southwestern Associated University which was formed during the Second World War from China's three leading universities Peking University, Tsinghua University and Nankai University.
The latter being where she completed her undergraduate degree in Mathematics. Subsequently, she was selected for a national scholarship to pursue postgraduate studies at Lancaster University where she obtained a PhD degree in Economics in 1992.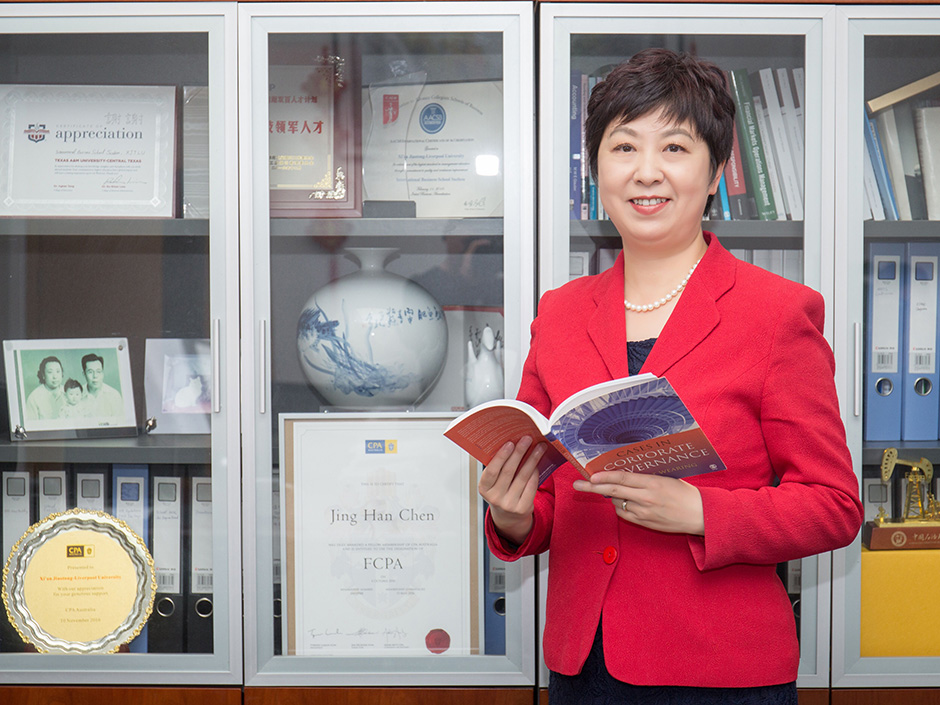 Professor Chen is a world leading scholar in accounting and finance and made an extensive contribution to the field. Prior to joining Xi'an Jiaotong-Liverpool University in 2016, she was Chair Professor in Accounting and Finance at the University of Surrey and the University of Southampton in the UK.
Carrying over her international expertise to lead the International Business School Suzhou at XJTLU, Professor Chen has a vision and determination of developing IBSS into a world class business school through converging the best elements from both the east and the west with research and teaching excellence and educating the next generation of global talents.
She has led the successful IBSS campaign of Advance Collegiate Schools of Business (AACSB) accreditation and is leading the campaign for European Quality Improvement System certification accreditation which will soon be concluded.
Influenced by her parents, Professor Chen has always had a special feeling towards NSAU:
"My parents and most of their relatives in the family studied at Tsinghua University, Peking University or Nankai University, a group of elite universities in the history of Chinese education," she said.
During the Second World War, these three top Chinese Universities formed NSAU located in Kunming. Against an 8-year background of war and turbulence, NSAU produced many world elite scholars, including China's first Nobel Prize winner, and created a long lasting impact on society.
"I have always been inspired by the contributions that NSAU has made in the history of education and I would like to continue the success of my parents' generation to become an influential academic as well as a model educator," added Professor Chen, "What I have learnt most from the family is determination, dedication and passion in the things that I pursue. My family has always been an inspiration for me."
Professor Chen believes an important task of university education is to increase the overall quality and ability of students. To achieve this, staff need to become role models and a source of inspiration for students. Staff dedication, passion and professionalism, as a whole, exert much deeper influence on students.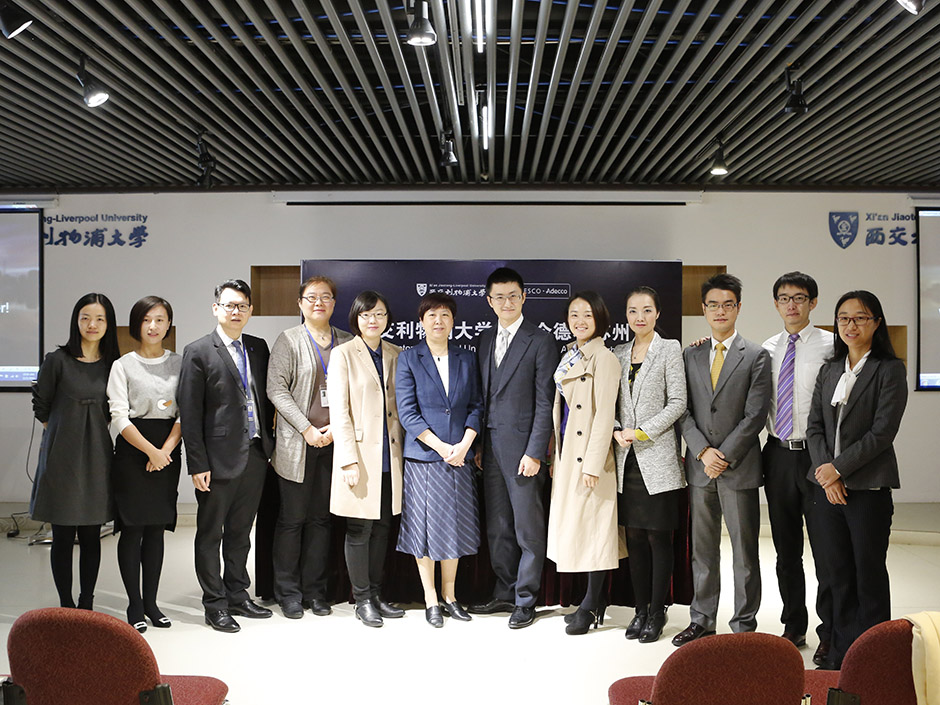 As the Dean of IBSS, Professor Chen has focused on staff development: "Most staff at IBSS are young. It is important to provide a platform not only for their academic development but also for professional ethics education. We have worked hard to create a culture which allows our staff to develop their professionalism, teamwork spirit and lifelong passion for their career. These are essential elements of being a model educator to guide students", emphasised Professor Chen.
Representing staff at IBSS, Yifei Wu, public relations and branding manager at IBSS commented: "Since Professor Chen took office, we all feel that she has brought a breath of fresh air to the School and significantly improved collegiality. All staff at IBSS feel at home and have pride in serving the School."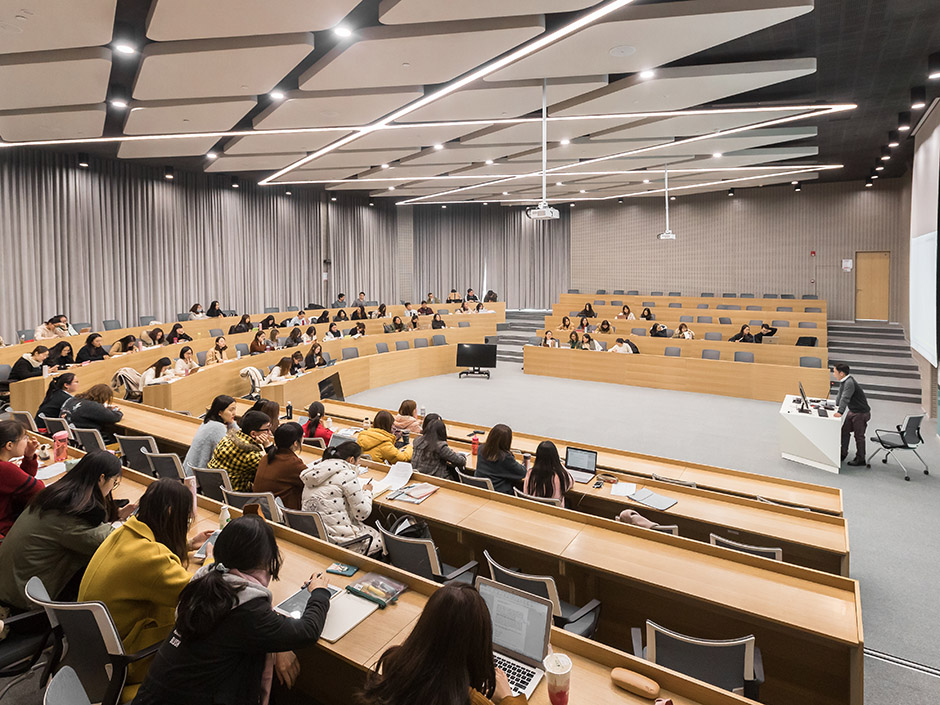 Reflecting on the history of IBSS, Yifei further added: "The achievements of IBSS in the recent two and half years are evident. Under the leadership of Professor Chen, IBSS has been lifted to be on par in the league of the world elite business schools. IBSS has developed considerably in scale, quality of teaching and research, business engagement, as well as ethics and social responsibility education. Its influence on industry and society has significantly increased, evident by the enthusiasm, sponsorship and all kinds of support we have received from industry and society on our five-year anniversary event."
By Bo Kou, photos provided by IBSS
Translation by Boqiang Xiao, edited by Guojuan Wang and Jacqueline Bánki