As enterprises in Suzhou gradually resume their work and business, there is an increasing need of taking public transport.

After the introduction of real-name registration system in taxis, the transportation department of Suzhou decided to further introduce the system in buses since February 16, 2020, to trace the passengers if necessary. The registration system is easy to use and passengers don't have to download any applications to their phones. Passengers only need to scan the QR code to have their information registered when boarding the bus.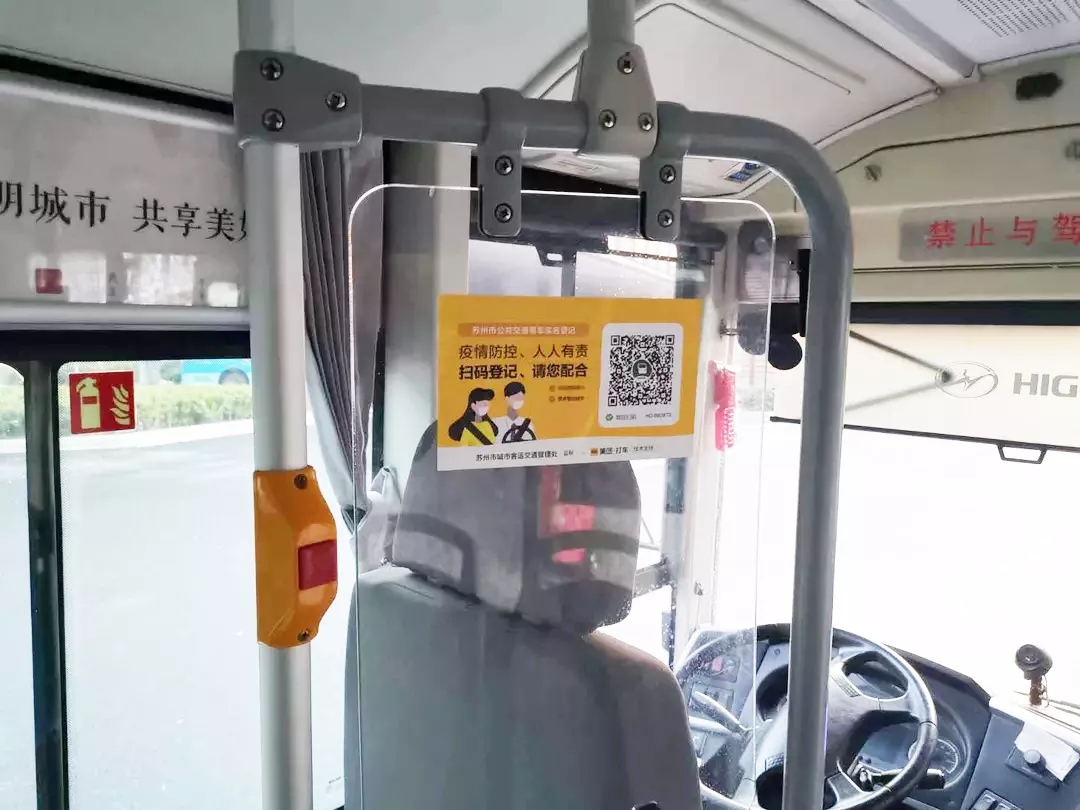 Introduction to Real-name Registration System of Suzhou Public Transportation
To make sure the government will be able to detect and trace the passengers who are at risk of getting infected with COVID-19, transportation department of Suzhou and Meituan Taxi jointly developed a real-name registration system. Specific steps are as follows:
Step 1
Scan the QR code by WeChat. Click "Authorize and Login".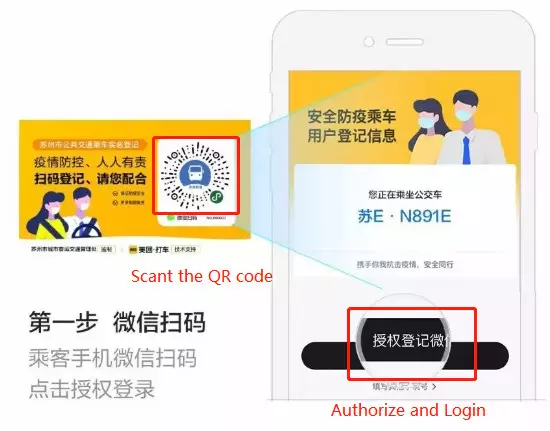 Step 2
Click "Allow" to authorize WeChat login. Fill in the received SMS verification code and complete the verification.
Step 3
Show the verification page to the driver.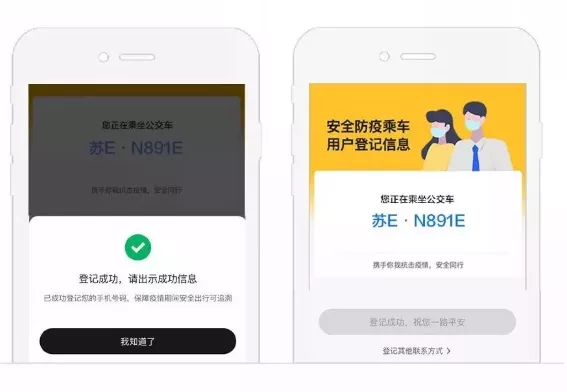 Attention:
1. For passengers who don't have phones or WeChat account, the staff will scan the QR code and fill in the information for them.
2. SMS verification only needs to be completed at your first use, when taking buses later, you only need to scan the code for authorization.
Source: iSuzhou wechat account