GUEST
---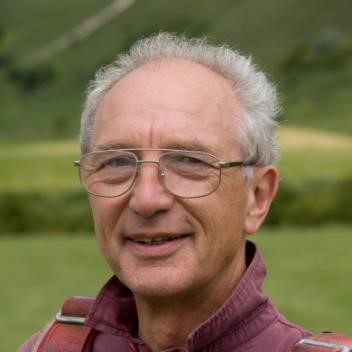 Mr.Geoffrey Payne
Mr.Geoffrey Payne is a housing and urban development consultant. He founded Geoffrey Payne and Associates in 1995 after many years as an academic (e.g. Oxford Brookes University) and has since undertaken research, consultancy and capacity building assignments in all regions of the world for a wide range of international development agencies (e.g. World Bank, UN-Habitat, UNDP), governments and academic institutions. He has published widely and contributed to numerous international conferences. He is currently a member of the RTPI International committee and adviser to the President of the UK Built Environment Advisory Group.
---
1. Now that hundreds of millions have been lifted out of poverty, it's time to move towards quality growth and to reconsider what we mean by development. Has economic growth become an end in itself, rather than a means to an end? If the latter, what is the end?
For the many people globally who have never known material comforts or financial security, the desire to acquire them is natural and justified. However, there's a lot of research which shows that above a certain level of income, the benefits to individual well-being diminish. In fact people with very high level of income or wealth is not necessarily happier than somebody on the middle income level. One can only live in one place and enjoy one good meal at a time. High consumption levels set a bad example to the world since it is incompatible with the world's finite resources, no matter how ingenious we are. We are now at a level of awareness that we need to rethink what we mean by development and put a limit, through environmental taxes and other means, on excessive consumption of finite resources, be that land, property or commodities and learn to value the things that money cannot buy.
2. The climate crisis requires that we re-evaluate development policy. What are the challenges involved in achieving this?
Everywhere I travelled, people said that the climate is changing rapidly, and threatening local economy activities such as agricultural production. Greater international collaboration is urgently needed to ensure that immediate action is taken to reduce global warming to less that 1.5C above pre-industrial levels. Of course, the countries that have the greatest responsibility are those that are highly industrialised and have the greatest resources (financial, technical and institutional) to address the challenge, so they (we in the case of UK) should take the lead. However, it does need to be a collective effort since it is in everybody's interests. What will our children and grandchildren think of us if we fail them?
3. How to empower social capital and manage markets in the public interests?
This is another key issue given the global application of financial markets as the means of realising progress. The global financial crisis was triggered by the mismanagement of the housing sector in just one country the USA, but we do not seem to have learned the lessons. Markets have become like teenagers, wanting to party non-stop without thinking about the possible hangover the day after. So like teenagers, markets therefore need to be firmly regulated to ensure that they serve society. At the moment societies seem to exist to serve the interests of markets. This needs to change – and soon.
4. What are the challenges for promoting an 'enabling approach'? How do you reflect on the role of the international organization such as World Bank?
Well I got involved with the World Bank initially in 1989-1990 to write a paper, and I was very disappointed to see the World Bank housing sector policy paper in 1993 was called 'Housing: Enabling Markets to Work'. This was at a time when the Bank fully subscribed to the neoliberal agenda of markets being the means of solving the world's problems. Experience since has demonstrated the naivety of such approaches and the negative impacts it has had globally. The enabling concept started in the 1950s and 1960s as a means of enabling people and communities, not markets. This is what we need to get back to. The World Bank has become much more pragmatic and context sensitive in the last decade or two, though many bi-lateral funding agencies are increasingly seeing international development as a means of promoting self-interest. This is an extremely regressive step and will prove counter-productive.
5. What should be the meaning of quality of life and quality of life for all?
This of course is the really big question. Speaking personally, my priorities have changed with age and circumstance. When I was young, I was quite materialistic, but now I am lucky to have a lovely home and family, reasonable health and financial security, I find that what makes life great is doing what I can for others. It seems to me the public policy should seek to enable the global population to have enough money to ensure a healthy, secure life and that excessive wealth should be taxed heavily since it is bad for society and even worse for the planet. As I said earlier beyond a certain income level, there is no direct correlation between income and happiness and the planet simply cannot sustain unlimited growth. We need to distinguish between needs – which are relatively modest – and wants - which are unlimited and which advertising promotes even though it does not make us happier. In fact in many cases it make people feel more insecure if they don't have the latest gadget. Market economics encourages countries and people to compete with each other, yet the climate emergency and the stress that this puts people under, suggests to me that we need to build an economic system that focuses on meeting basic needs and encouraging collaboration. This means we need to redefine what we mean by a good quality of life and economic development should be a means towards that end, not an end in itself as seems to be the case at present.
6. How can we plan and manage urban areas as part of a vision for a good quality of life for all?
Cities need to reduce their ecological footprint. At the moment they are a major contributor to global warming and air pollution and other problems. I co-edited a book published in 1990 called'The Living City: Towards a Sustainable Future'which built on the work of many other people who have been addressing this issue. The publishers recently decided to reissue the book without asking for any changes. While this is flattering personally, it is actually depressing to think that the point still needs to be made 30 years later. We need more compact cities, with improved public transport, energy efficient buildings, self-sufficiency and participatory decision-making at the local level, so all people feel valued and able to meet their needs. We also need to ensure that housing is seen primarily in terms of homes, not commodities for investment. Making our cities environmentally and socially sustainable also provides a massive potential for job creation, and addressing the climate crisis, so we need to see the issue as an opportunity, not a threat.
David Cadman and Geoffrey Payne (1990) The Living City: Towards a Sustainable Future, Routledge.
7. Given your extensive work in different contexts, how do you describe people as being resilient and resourceful?
Necessity is the mother of invention. In my work globally over fifty years, I am amazed at the resilience people all over the world show in facing challenges of all types. Interestingly, Cuba is listed as one of the most sustainable societies globally because the government has prioritised health and education for all.This helped it score highly on the Human Development Index and environmental sustainability despite – or partly because of - external economic constraints. Of course, things are not perfect in Cuba or anywhere else and billions of people globally lack the basic necessities and have been showing amazing resilience out of necessity. I published an article in 1979 called 'Third World Solutions to First World Problems'demonstrating that a lack of resources had led to many governments in the Global South responding to rapid urbanization with a series of pragmatic policies based on what people needed. Sadly, many governments regarded such compromises with conventional approaches as a failure, while I thought they were showing resilience and resourcefulness. I think we all need more of that now. And there are many lessons from practical experience showing that people, if they are involved actively in local decision making, can make a very positive contribution.
8. How do you reflect on future planning methodologies and planning education?
Planning courses need to make students aware of the needs of the most vulnerable sections of the population they will be serving. An Indonesian professor set his new architecture and planning students an exercise in the first week of their course. They had to go into a low-income informal settlement (where he had made arrangements) interview some local people, do a sketch of their house and make a presentation to the class at the end of the week. This enabled him within just a few days to assess their ability to:
empathise with people from a very different social and economic background
prepare a logically constructed questionnaire
evaluate the findings
understand spatial forms and represent them visually and
communicate their findings clearly to another group of students
His main reason though was to make sure that even if they spent their whole careers designing five star hotels or planning cities, they would be aware from the outset from their education that their primary role was to serve all sections of society. I think that provides a very good basis for planning education to help improve planning of cities and housing projects.
9. So what does all this mean for the role of professionals?
Throughout my career, I have always asked myself one simple question when contributing to a new policy proposal or evaluating an existing policy: Who wins and who loses? Hopefully, the answer will be to ensure that we professionals help vulnerable groups benefit, not suffer. Of course governments and the international community have the ultimate responsibility for achieving progress. However, the professional community has the responsibility to ensure the governments have all the evidence to generate public support to make difficult decisions.
More information about Geoffrey Payne and Associates on:http://newgpa.org.uk/