Details
Date: 28th September 2022
Time: 14:00-15:30
Venue: X Bar, South Campus XJTLU
Abstract
Analog and Radio Frequency integrated circuits are mainly used for wireless signal transmission, baseband signal processing, sensor analog signal conditioning, and power management. Therefore, in the era of intelligence today, there are many downstream applications of analog and radio frequency integrated circuits, which are widely used in communication, industrial control, automobile, consumer, PC and other fields. From the perspective of global terminal applications, communications, industrial control, and automobiles are the main terminal application markets for analog and radio frequency integrated circuits. At present, after several years of development, China's analog and RF integrated circuit companies have accumulated technical experience and product categories.
On September 28, 2022, XJTLU International Innovation Hub and XJTLU Maker Space will jointly hold the 35th WIEL 「Integrated Circuit Seminar on Analog and Radio Frequency」. We are honored to invite Dr. Gu Jiangmin, Associate Professor of the School of Intelligent Engineering, Xi'an Jiaotong-Liverpool University, and Dr. Yan Taotao, General Manager of XMOORE MICROELECTROINCS, to share relevant topics.
14:00-14:40 The Continuously Evolving RF FEM IC and its Design Approach Jiangmin Gu
14:40-15:20 Prospect and application of high performance analog integrated circuits Taotao Yan
15:20-15:30 Q&A
LIVE
https://live.bilibili.com/22577598
Speaker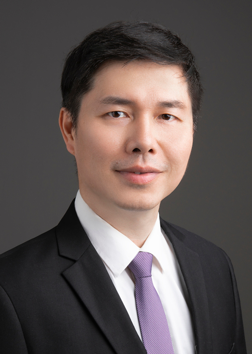 Dr Jiangmin GU
Dr Jiangmin Gu (Associate Professor of EEE, SAT in XJTLU, MIEEE, MIET) has worked for more than fifteen years in Integrated Circuit design industry on Radio-frequency IC and analog IC products design and mass production. In XJTLU, his research area includes the design and optimization methodologies on RFIC from the 1st to the 3rd generation semiconductor processes. The working frequencies cover from sub-G to millimeter wave.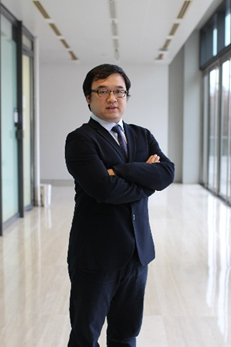 Dr Taotao YAN
Dr Taotao Yan (School of Microelectronics, Shanghai Jiaotong University) has worked for more than seventeen years in RF/analog IC design. He is the General Manager of XMOORE MICROELECTROINCS. He worked in Marvell and HiSilicon, as a 19-level technical expert. He engaged in the development of analog RF chips for multi-frequency and multi-mode satellite navigation, mobile digital TV, short-range communications, mobile phones and power supplies. In HiSilicon, he is responsible for the design of 4G and 5G radio frequency transceiver chips for mobile phones. He has designed more than 10 chips, and shipped hundreds of millions of chips for Huawei Mate10, P20 and all subsequent series of flagship phones. In the field of chip design, he has 6 Chinese patents and 3 US patents.