International Business School Suzhou (IBSS) welcomed twenty two Executive MBA students from its partner institute, Recanati Business School at the Tel Aviv University, Israel, on Tuesday this week to tour the campus and to join a class with IBSS management, faculty and students. Established in 1965, Recanati has, over the years, trained generation after generation of Israel's professional and business elite, adapting its curriculum to the needs of a global economy in constant change.
The visiting delegation, led by Professor Einat Mizrahi, Assistant Director of EMBA Programmes and Professor Orly Yehezkel from Tel Aviv University, was met by Associate Professor Ewout van der Schaft, Deputy Dean of International Business School Suzhou, after being shown around the Central Building at Xi'an Jiaotong-Liverpool University (XJTLU). The class was then shown to XJTLU's circular debating hall to participate in a small class and discussion session with Roberto Donà, Professor of Practice and Head of MBA Programmes at IBSS.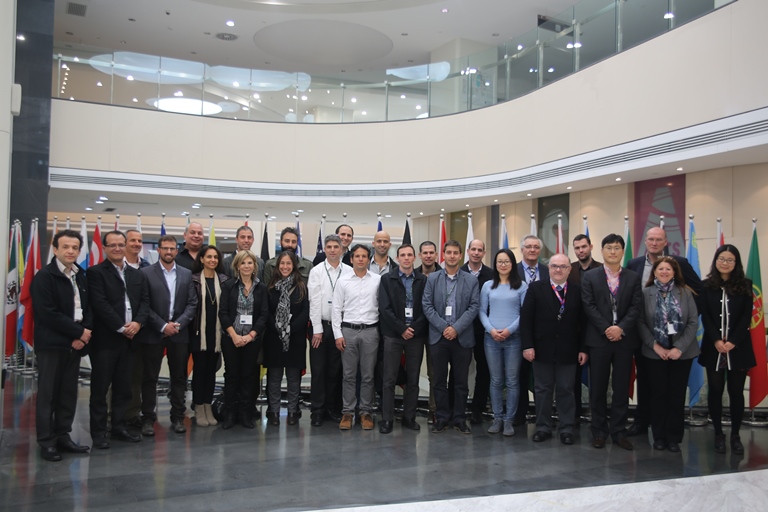 Professor van der Schaft led the class by welcoming the group to XJTLU and to Suzhou. He then gave a brief introduction into IBSS and its vision and plans for the future. "IBSS is a new force for business," he said, adding that "our focus on innovation, internationalism and critical thinking really set us apart from the competition; certainly in the region." Professor van der Schaft also spoke of the upcoming launch of The IBSS MBA in September this year, which capitalises on the School's unique location in Suzhou, together with its international network of partners such as Tel Aviv University.
This was followed by a demonstration class from Professor Donà focusing on how to be successful in China in which he highlighted some of the differentiating factors of business, education and management in Suzhou and China in general.
"China isn't an emerging economy, China is an emerged economy, but with continuing room for growth," Professor Donà said during his talk. Professor Donà highlighted five areas which international companies should focus when thinking about doing business in China: "the importance of parity; time to market; geographical dispersion' magnitude of market; and product adaptation. These are all crucial factors which have direct strategic implications for companies competing in this market," he said.
Tuesday's class represents the importance of diversity and internationalisation for both the International MBA for Executives and the full-time MBA at IBSS. While the MBA includes a compulsory module in London, both programmes have international components which offer academic field-trips to either Rotman School of Management in Toronto, Bocconi University in Milan or Recanati Business School, Tel Aviv; all partner institutes with International Business School Suzhou.