Professor Steven Guan, Professor of Computer Science and Software Engineering at Xi'an Jiaotong-Liverpool University (XJTLU), hosted and delivered the opening remarks at the2015 International Conference on Electrical Engineering and Information Technology (CEEIT 2015) and the 2015 International Conference on Measurement, Automation and Instrumentation (ICMAI2015) in Hong Kong earlier this month.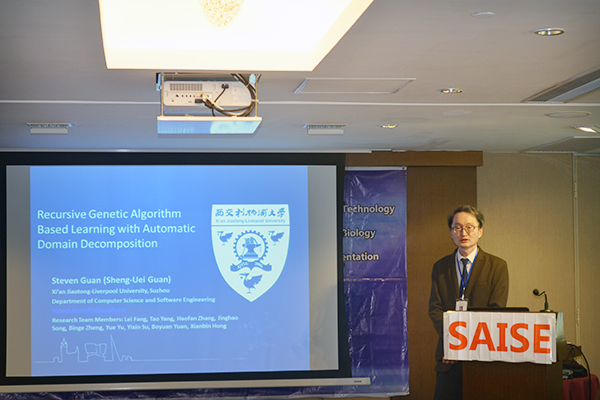 Both conferences are a platform for researchers to present their latest research results in fields related to Electrical Engineering, Information Technology, and Computer Engineering.
In his welcome address to the audience, Professor Guan highlighted the quantity and quality of submissions which were presented at the conferences. He explained that 280 papers were received, among them 90 accepted while 85 participants registered for the conferences. Participants came from all over the world and included academics and scholars from Denmark, Thailand, Russia, South Korea, Malaysia, Japan, and many more.
During his keynote speech, Professor Guan presented an overview of his research work in intelligent computing, highlighting the opportunities and challenges in related areas. He also presented in details his recent work solving classification problems via genetic algorithms with a recursive domain decomposition strategy.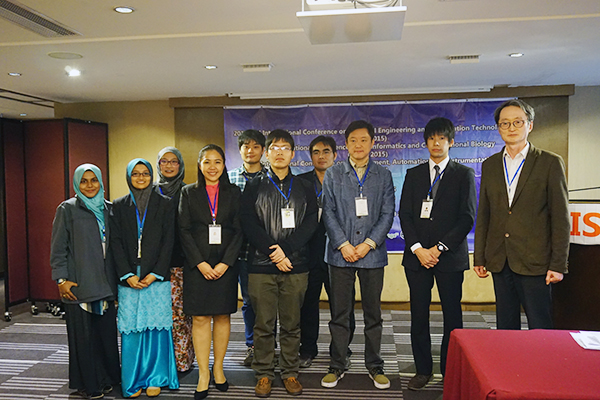 CEEIT 2015 is reputedly the largest technical event on Electrical Engineering and Information Technology in Hong Kong and is intended to establish an effective platform for institutions and industries to share ideas and to present the works of scientists, engineers, educators and students across the globe.