Dr Paul Howe, Associate Professor of Innovation and Entrepreneurship and Director of the International Innovation Hub led a group of Xi'an Jiaotong-Liverpool University (XJTLU) masters and undergraduate students to the "Demo Day" of the China Accelerator at Shanghai Technology University in Shanghai last week.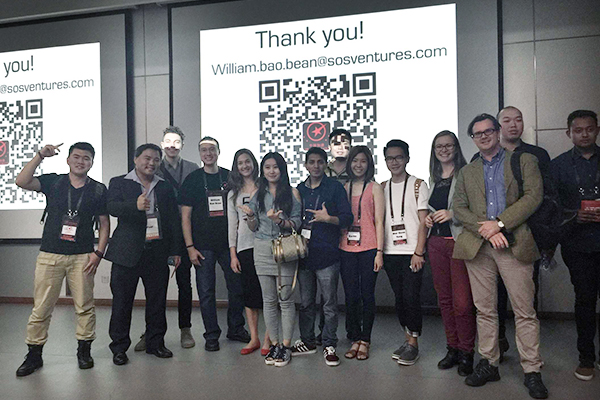 Dubbed as China's most active startup accelerator and the "Silicon Valley experience in Shanghai", the China Accelerator is backed by SOSventures, a $USD 235 million venture capital fund. It provides seed to early-stage startups that have the potential to expand globally. So far, their 3-month accelerator program has taken 6 batches of extraordinary founders and propelled them to their full potential.
Twice a year, the Accelerator handpicks a small number of promising startups and invest a small amount of money ($USD 30,000) for up to seven percent equity of each startup. The startups move to Shanghai for three months, during which they work intensively with them to get the company in the best possible shape, and help refine their pitch to investors. Each cycle culminates in a "Demo Day", when the startups present their companies to a carefully selected audience.
This year, the Accelerator invited a group of XJTLU students to the auditorium at the newly-established Shanghai Technology University. They heard from Mr William Bao Bean the China Accelerator Managing Director and SOS Ventures partner, who hailed the fact that the current batch is made up of 50 percent female CEOs and 43 percent female founders. The students listened to 10 multi-national teams that presented to a mix of investors and fellow entrepreneurs.
Ms Karen Tan, an XJTLU masters student said the China Accelerator event was, "Simply fascinating – it really brings what we have learnt this term in the classroom to life". Another student, Mr Leon Tian, added "The visit gave great insight into the world of angel investment, venture capital and the feeling of being like in Silicon Valley".