A dedicated space for proof-of-concept work, business incubation, and collaboration opportunities for new ventures by XJTLU staff and students, as well as entrepreneurs from outside the University, has been officially opened.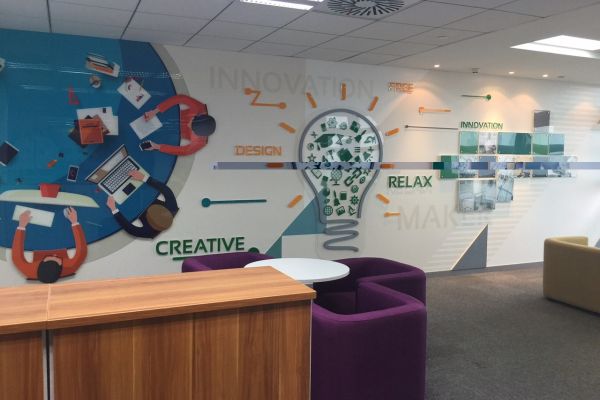 The XJTLU Maker Avenue Innovation Space will help develop an industry and high-technology student entrepreneurship and acceleration centre that will cultivate partnerships to connect emerging entrepreneurs with China's broader innovation ecosystem and drive the creation of new businesses, jobs, and economic activity in the city and surrounding region.
Housed on the 11th floor of the Central Building, the space is part of activities under the XJTLU International Innovation Hub and its opening follows on from the signing of a collaboration agreement with Plug and Play, the largest accelerator in the world.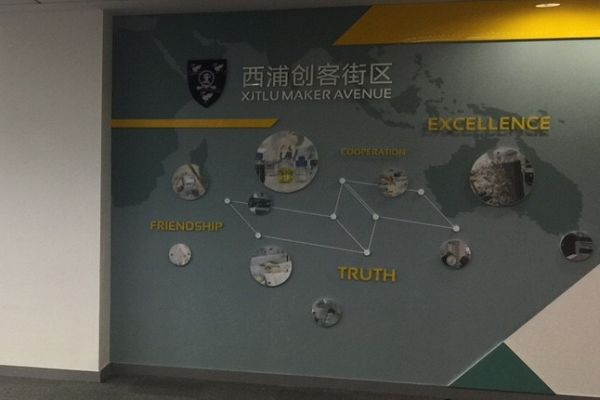 Professor Paul Howe, who together with Professor Decheng Xu overseas the development of the International Innovation Hub, said: "With the opening of the Baidu Entrepreneurship Centre next to XJTLU and the recent collaboration with Plug and Play, the opening of the Innovation Space allows XJTLU to play a central role in creating the Silicon Valley of China.
"The space also allows the University to demonstrate and promote technology transfer and cross-border training as well as enhancing links with industry."
XJTLU's activities in this area have strong links with the Jiangsu government's initiative to create the "South Jiangsu National Innovation Demonstration Area". The International Innovation Hub and Maker Avenue, as well as its location in Suzhou Industrial Park, mean XJTLU is well-positioned to take advantage of the initiative.