Two reunions took place for Xi'an Jiaotong-Liverpool University alumni in Shanghai during November – the Shanghai Alumni Association Reunion on Saturday 7 November and the annual International Business School Suzhou Alumni Association Reunion on Friday 13 November.
More than 100 XJTLU alumni and their parents and mentors attended the Shanghai Alumni Association Reunion, which was organised by the XJTLU Alumni Office and XJTLU Shanghai Alumni at AMT's offices in Shanghai's Yangpu district.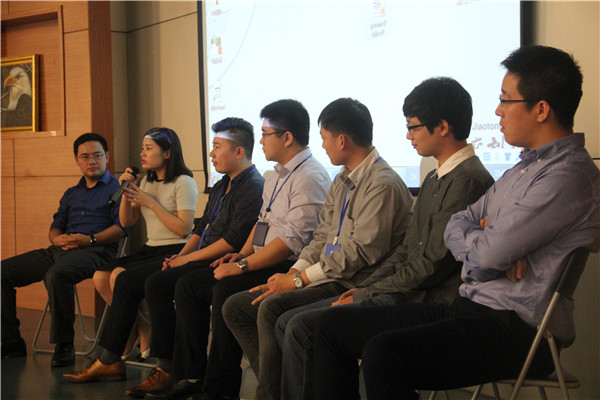 The event was planned by XJTLU financial mathematics graduate Chen Jiefu, Product Manager of the Golden State Yongfu Asset Management Co., Ltd. He gave a speech and focussed on the future development of the Shanghai Alumni Association.
Xie Qijian, Director of the Student Affairs Centre at XJTLU, gave a welcome speech and introduced their philosophy of providing service and support for alumni, while Yang Qinghua from the XJTLU Alumni Office talked about XJTLU graduation ceremonies and the strategic work being carried out by the Alumni Office.
Fan Jing, a parent of an XJTLU graduate, shared his opinions and gave advice on career development. He is also a mentor on the XJTLU external mentors scheme and called for parents to join the scheme.
The XJTLU Alumni Association hopes to provide alumni with useful resources and an effective way of keeping in touch.
Yang Qinghua, from XJTLU Alumni Office, said: "In addition to this event we will also carry out other alumni activities in Shenzhen and Suzhou and as XJTLU's 10th anniversary will be celebrated next year, the Alumni Association will be collecting memories from alumni about their time at the University."
The IBSS Alumni Association Reunion was held in the office of Thomson Reuters, Shanghai, and more than 60 alumni attended, as well as staff representatives from the University.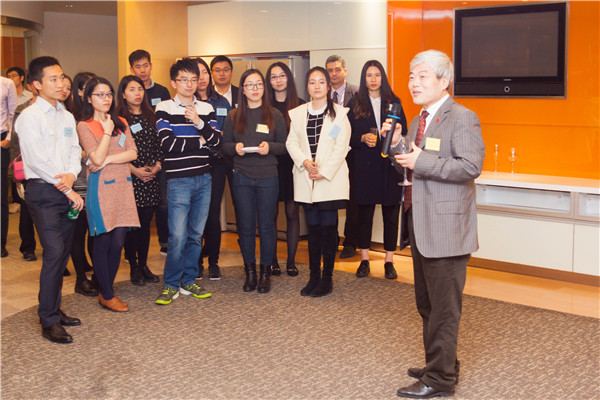 XJTLU Executive President Professor Youmin Xi gave a welcome speech and introduced developments at XJTLU over the past few years, as well as future goals and direction. He expressed his sincere hope that everyone keep in touch with their alma mater whether they are furthering their studies or in employment.
Professor Sarah Dixon talked about recent events at IBSS and their future development strategy. Part-time masters degree courses and executive courses in IBSS were also major focus of her speech. She said: "The flourishing of IBSS is closely related to the support of previous outstanding alumni as well as their performance."
Adrian Gostick managing director, Finance and Risk, China, Thomson Reuters, was a special guest at the event and thanked XJTLU for choosing the Thomson Reuters Shanghai office as the venue. He also talked about the importance of building good relationships, saying: "Alumni relations is important for everyone. We can not only recall our fantastic memories at our alma mater, but also expand our professional networks."