A New Year's concert, organised by students from Xi'an Jiaotong-Liverpool University, was held on Wednesday 2 December.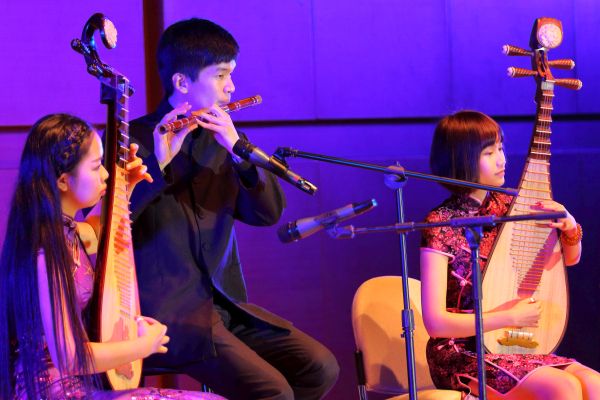 The annual event was coordinated by the XJTLU Art Troupe and featured 14 performances of both Chinese and non-Chinese music.
The concert opened with a performance of classic piece Shostakovich: Second Waltzes, followed by performance of the theme song from well-known cartoon Princess Mononoke, created by Hayao Miyazaki.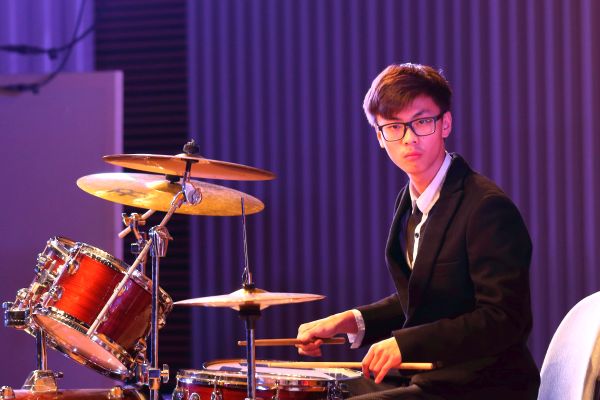 The folk music orchestra brought the audience several Chinese classic pieces including Pleasures and Melodie from the Night Fishermen. After, two members from the Keyboard Group of the Art Troupe performed piano solos: Grand Waltz Brilliant and Say Goodbye in Summer, which impressed the audience. The rest of the concert featured a range of music, chosen for their mix of Chinese and non-Chinese styles.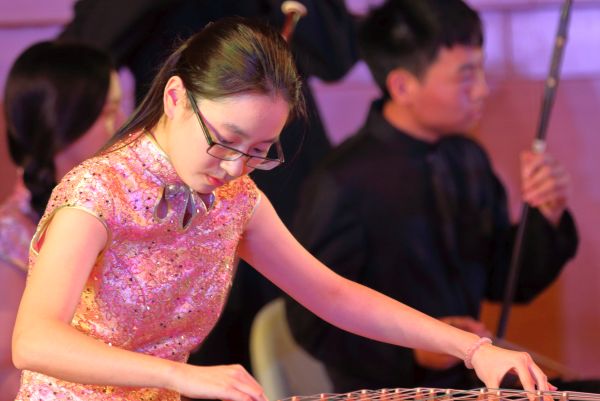 The concert closed with an interpretation of classic symphony Radesky March, which is featured in the repertoire of the New Year's Concert of the Vienna Philharmonic and reflected hope for the New Year.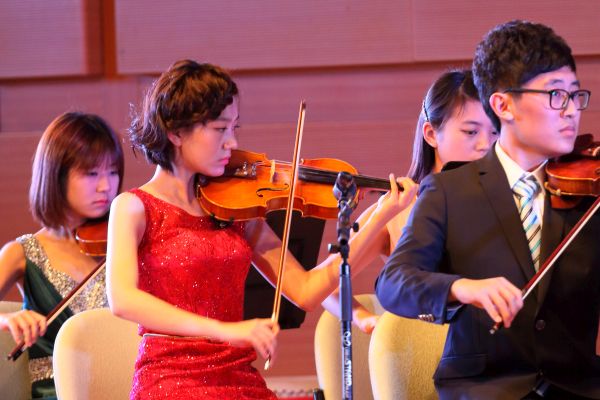 After the concert, first-year student Bixuan Zhu, who studies business administration, said she was "intoxicated" by the music and particularly enjoyed the combination of Chinese and non-Chinese pieces: "I hope this kind of activity can take place every year," she said.
Art Troupe leader, Ruoru Wang, a second-year economy and finance student, was pleased with the audience attendance, commenting that many international students recognised much of the music that was performed, reminding them of their countries while they are far from home: "Music can help people deal with stress and lift their spirits," he said.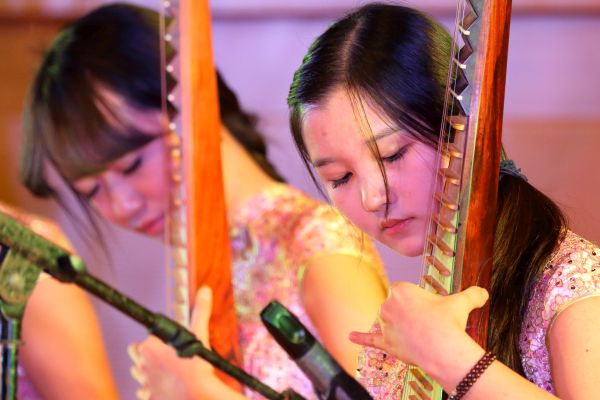 Ruoru added that he hoped to work with the concert performers so that they would put on a "more wonderful" performance next year.
Photographs: XJTLU Photography Association