Students from the Department of English, Culture and Communication at Xi'an Jiaotong-Liverpool University achieved success in an interpreting contest in Shanghai last week.
Year Three English and Finance student Siyi Liu (pictured below, fourth from left) and Year One English and Communication Studies student Zhenni Zhang (pictured below, second from left) received the third prize out of nearly 100 competitors at the Fifth All China Interpreting Contest (ACIC) Shanghai Division.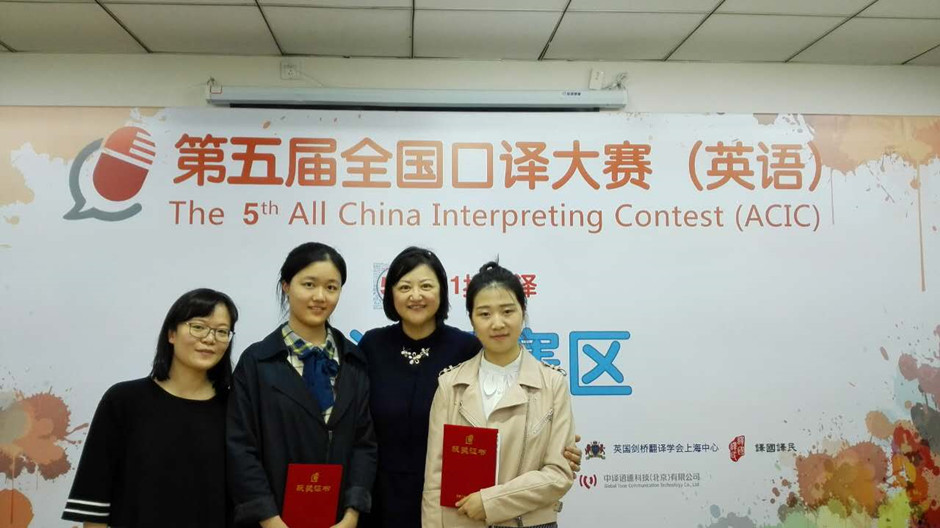 Six other XJTLU students (pictured below with teachers) won an Award of Merit prize after a day of fierce competition.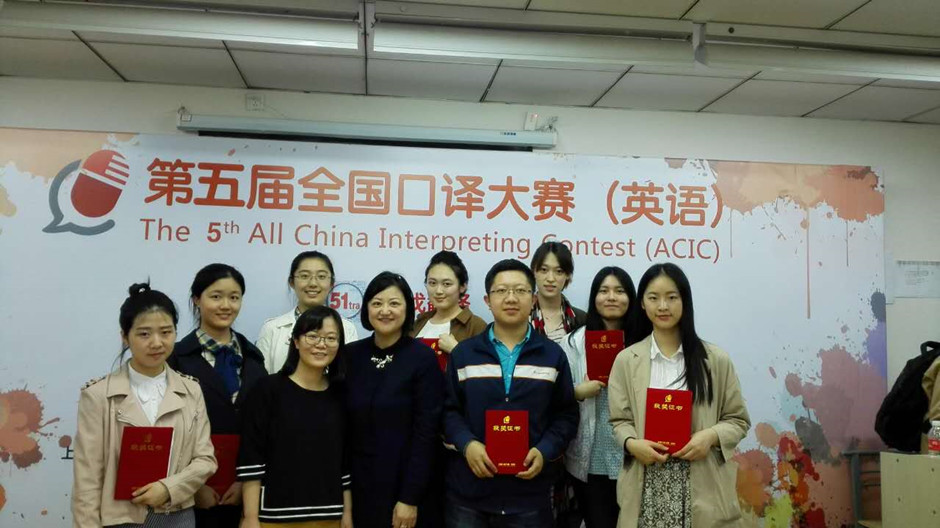 The All China Interpreting Contest, organised by the Translation Association of China (TAC), 51tra and hosted by Cambridge Association Translation, is a national interpreting competition for university students to present their bilingual interpreting competence between Chinese and English.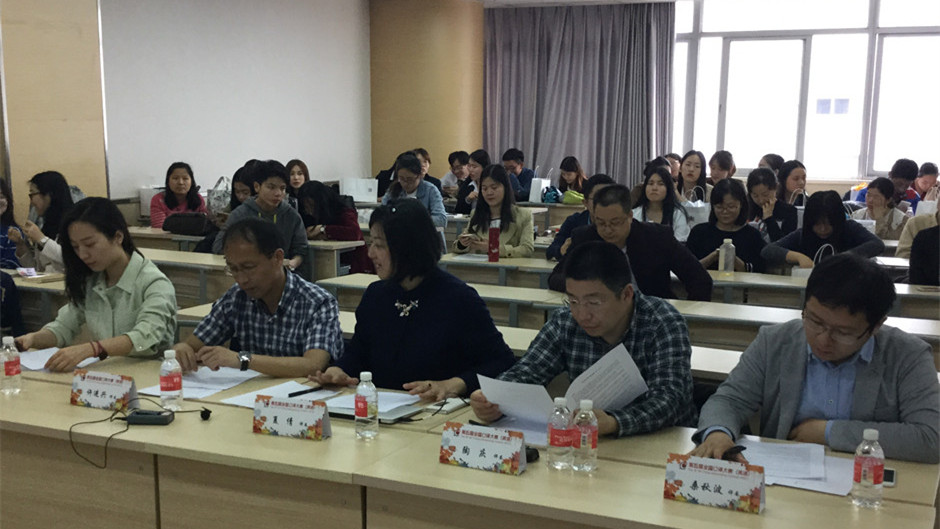 Interpreting is one of most demanding and challenging skills in the field of foreign language application. Contests requires contestants to be extremely skilled in English language application, interpreting and spot responses.
In preparation for the contest, an internal qualification test was organised on campus with eight students out of 17 applicants getting the chance to attend ACIC on behalf of the University.
Qian Xia (Annie), a lecturer in translation and interpreting in the Department of English, Culture and Communication, and also Chairperson of the panel for the Competition, said: "I believe it is more encouraging to know that the students have learned and enjoyed a lot during the three-week preparation. I am very much proud and encouraged by their performance.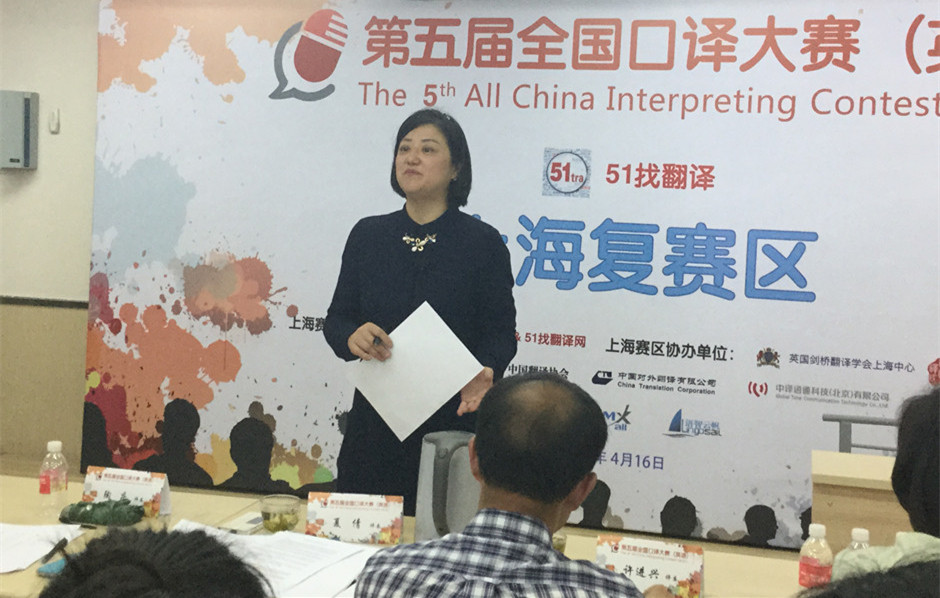 "After attending the competition, students have raised their interest in interpreting and they have also got the opportunity to know their peers nationwide in the competition."Siyi said: "This is my first time participating in such a competition and I practiced interpreting every day before the competition started. I can feel the progress I made in interpreting after the competition, however, there are still lots of aspects that I need to improve in the future. I was also impressed by other competitors' excellent performances.
"Annie provided detailed and targeted guidance to each student during the preparation period. She analysed some typical errors and stressed the significance of accurately and logically getting the message across. In terms of the ways to achieve harmonious synchronisation of note-taking and listening, she believes that the language capability is essential, while note is just auxiliary tool."
XJTLU currently offers modules in translation, interpreting and conference interpreting to students on all undergraduate programmes, which are designed to help them understand the fundamental principles of interpreting skills and industry-specific knowledge.
Besides providing students with opportunities to progress academically, such as entering competitions, the Department of English, Culture and Communication at XJTLU also invites people from related industries to give guidance to students on career development and planning.
Renjun Zuo, General Manager from Shanghai-headquartered LocaTran Translation Company, a leading translation and localisation service providers, was invited to deliver a speech on translation and interpretation career opportunities on the afternoon of 19 April. Mr Zuo was impressed by students' engagement in learning and their interest in the market prospects of interpreting and language-related businesses.