On December 20th and 21st 2018 we had the pleasure of attending the final reviews of the Year 3, Year 4 and Masters' studios! Congratulations to all students for their outstanding work! See below the overview and pictures of the 3 reviews.
LEARNING FROM SIP, THE EDGES – Thursday Dec 20th
CDE307 Urban Design YEAR 4 - Studio Instructor: Paola Pellegrini, TA Yunxiang Pan - Reviewers : Yiwen Wang (UPD), Flo Vannoorbeeck (UPD), Christian Nolf (UPD)
The Y4 Urban Design Studio has worked on the edges of Suzhou Industrial Park. The students have analyze what are the urban characters of SIP and compared them with what is just outside its perimeter. The students have worked on different areas with different goals inspired by intensification, diversification, sustainability.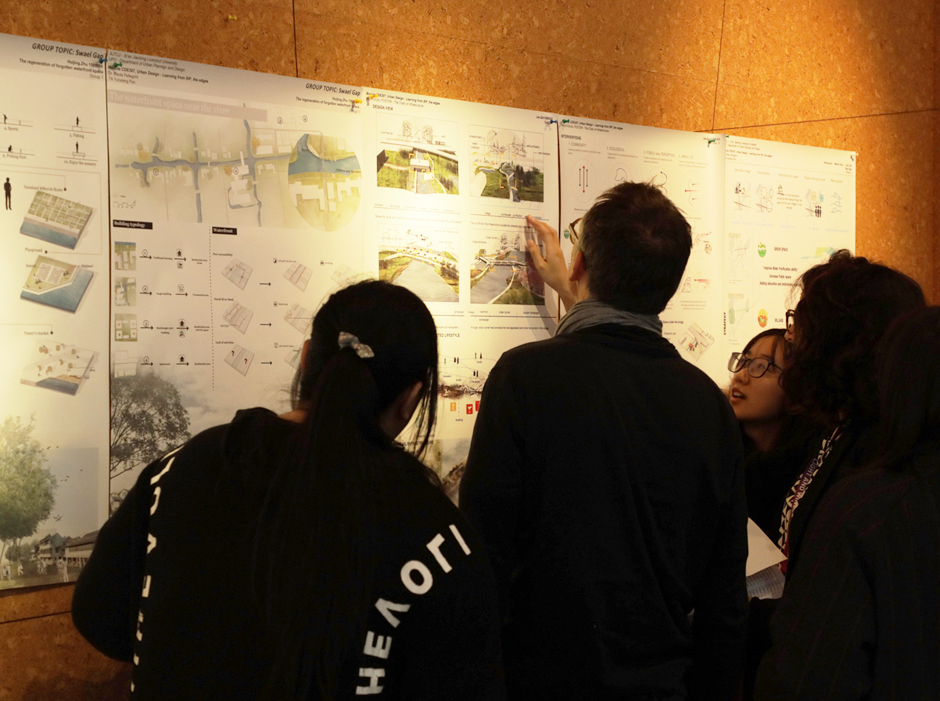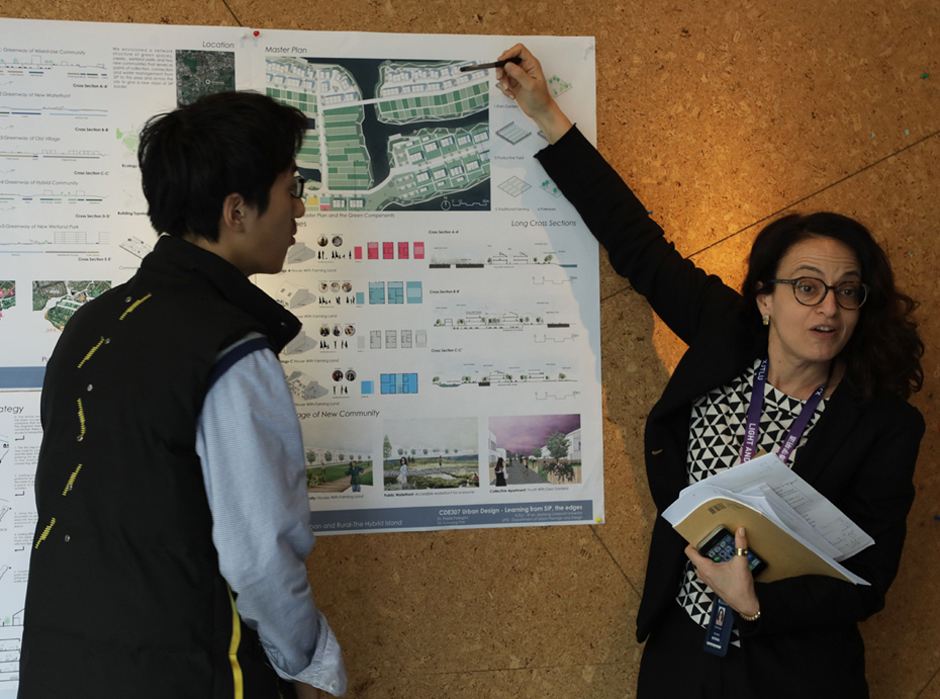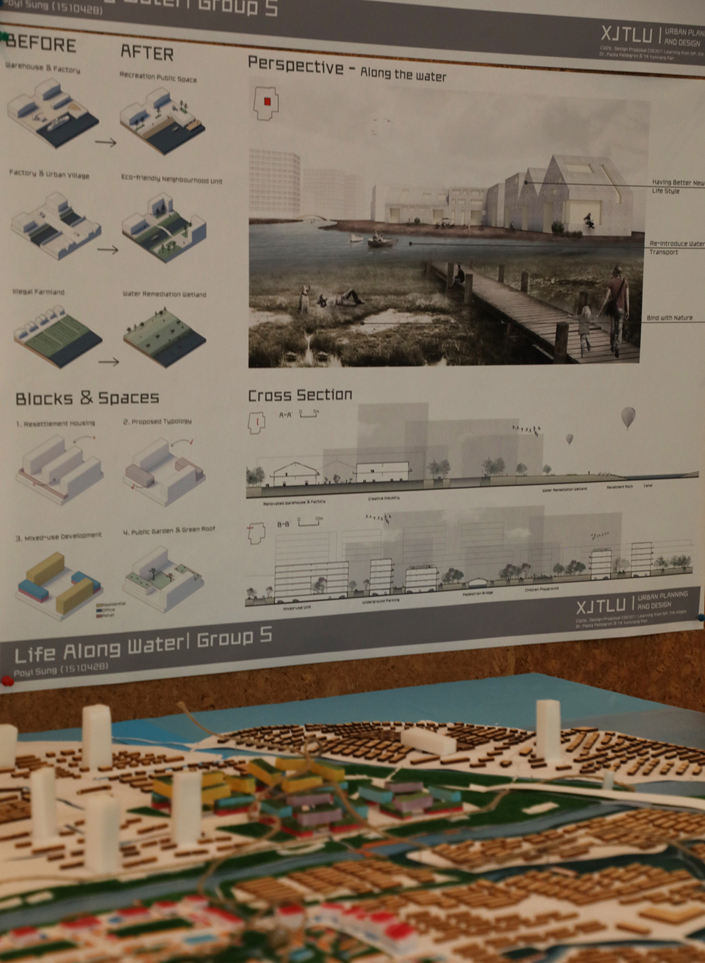 DESIGNING A SUPER VILLAGE IN A TRANSFORMING COUNTRYSIDE – Friday Dec 21st
CDE207_ Spatial Design and the Built Environment I. YEAR 3 - Studio instructors: Christian Nolf, Mengchuan Liu, Zaozao Wang - Reviewers: Paola Pellegrini (UPD), Bing Chen (UPD), Hyungchul Chung (UPD), Flo Vannoorbeeck (UPD) - Visiting Critic: Francisco Jose Mejias Villatoro (ARC)
The Y3 studio focuses on the Xiajubang community (夏具浜) in Wujiang, a 70 ha site representative of the transformations generated by the 'New Socialist Countryside' policy. In a context of rationalization of the productive landscape, the studio explores alternative and context-sensitive forms of modern rural life.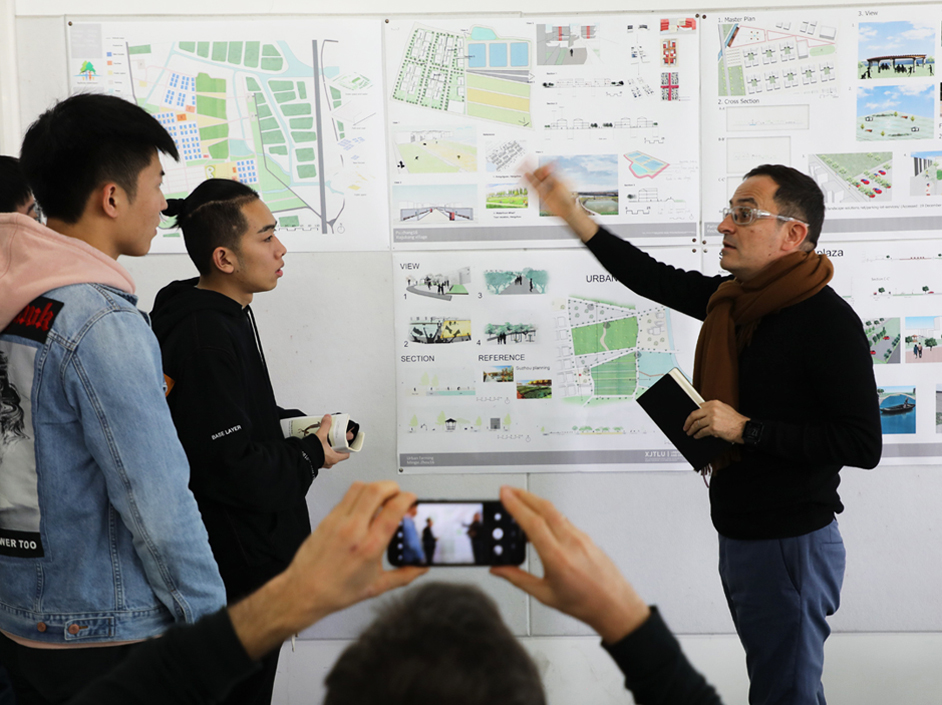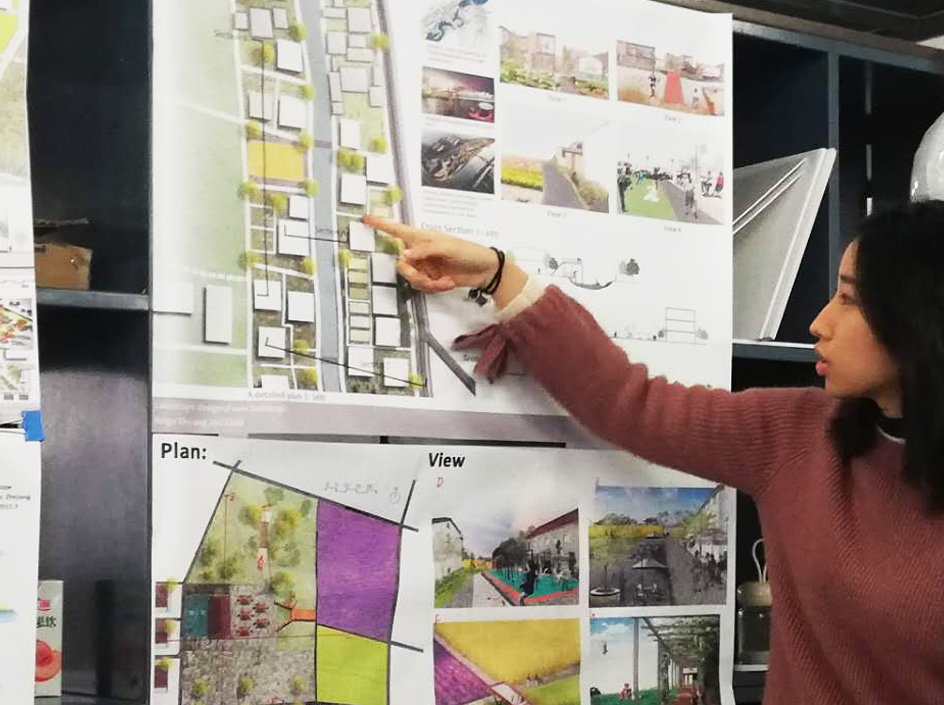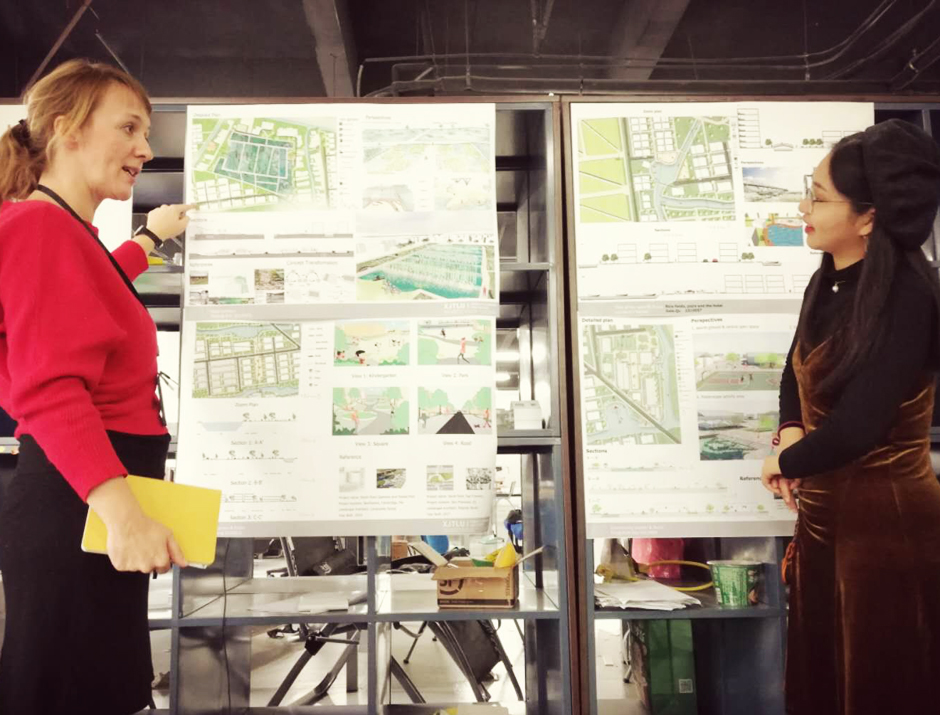 REVITALISING NEIGHBOURHOOD #52 OF SUZHOU HISTORIC CITY – Friday Dec 21st
CDE407 Place-Making and Urban Design MASTER Studio Instructor: Yiwen Wang, Gao Du - Reviewers: Katia Attuyer (UPD), Paola Pellegrini (UPD), Flo Vannoorbeeck (UPD), Shih-yang Kao (UPD), Hyung-Chul Chung (UPD) Visiting Critics: Simon Yue (ARUP Shanghai), Lei Sun (Suzhou Planning Bureau)
The postgraduate urban design studio has worked on a regeneration project for the historical neighbourhood of the Nanmen Market near the Pan Gate. The students have worked in group and put forward their urban design proposals based on a place-making manifesto/strategy of their choice.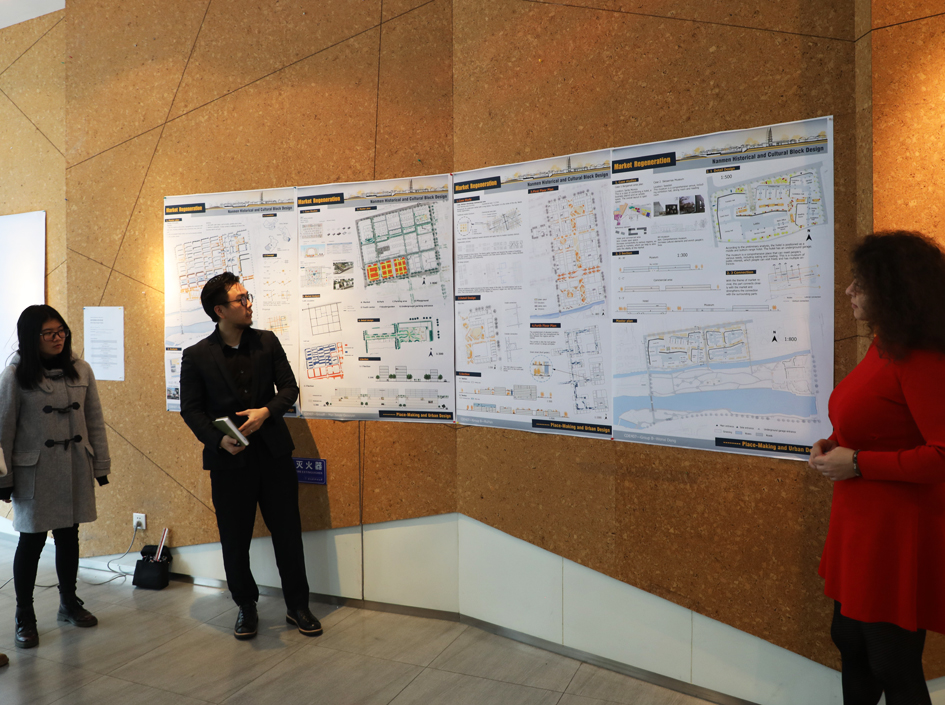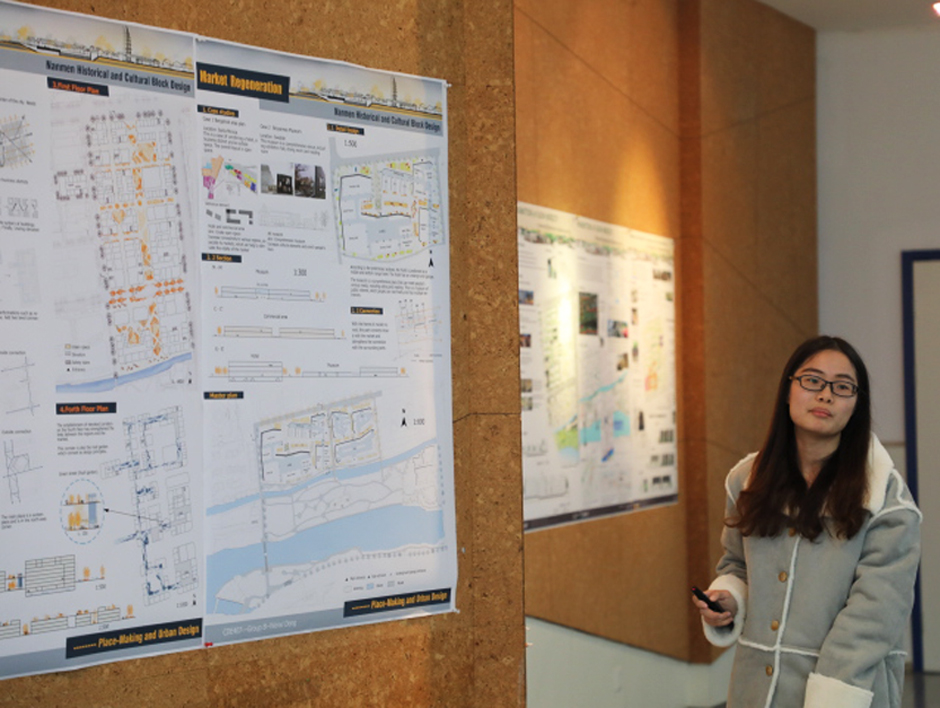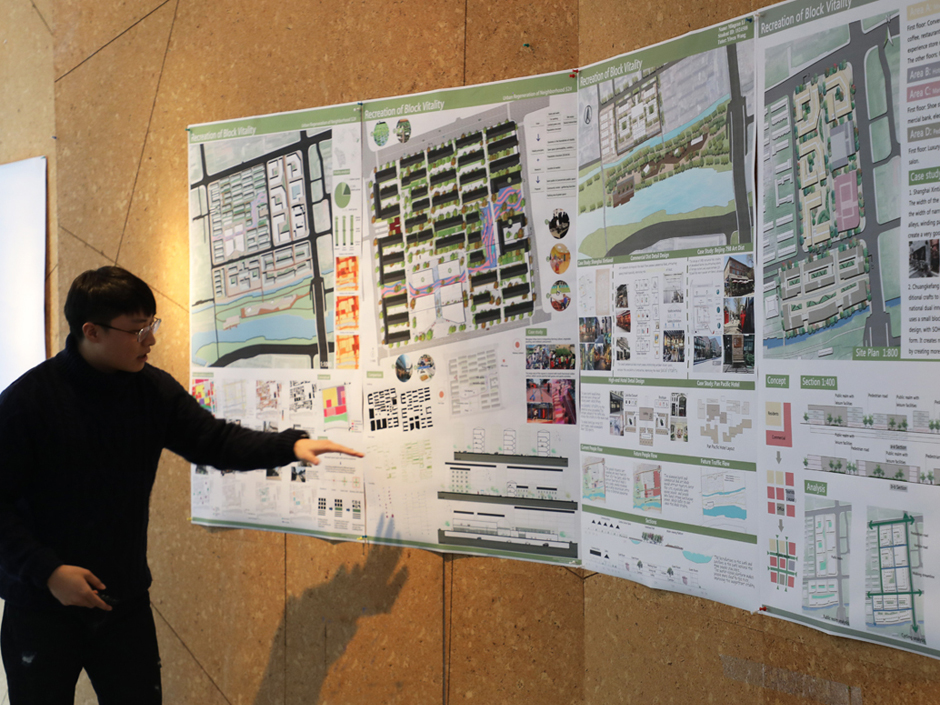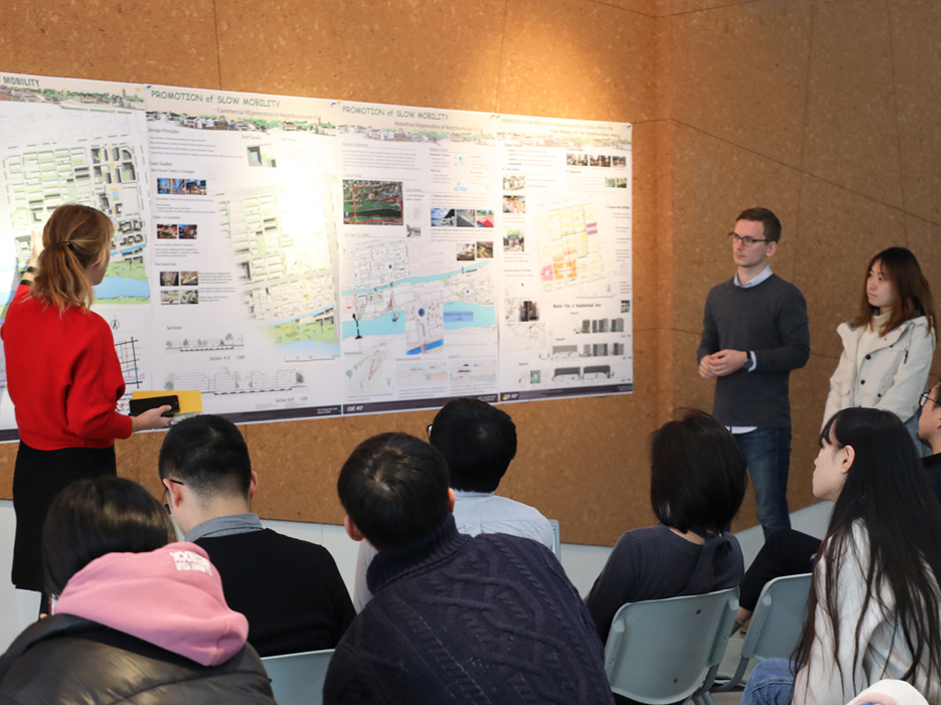 You missed the reviews? Come and have a look at a selection of students' works in the Exhibition Hall on the first floor of EB building!