Last week, key executives from NanoChrom Technologies visited the School of Science at Xi'an Jiaotong-Liverpool University (XJTLU). The delegation included Dr Xiaodong Liu, Chairman; Ms XuePing Lv, Deputy General Manager; Dr Yanhai Zhang, R&D Director; and Dr Haiyu Tian, Product Line Leader. The visit aimed to finalize a partnership and scientific collaboration between the two organizations.
Professor John Moraros, Dean of the School of Science, Professor Li Yang, Associate Dean for Research and Impact, Dr Sekar Raju, Associate Dean for Learning and Teaching and other faculty members participated in the ceremony. Both parties signed a Memorandum of Understanding (MoU) during the event.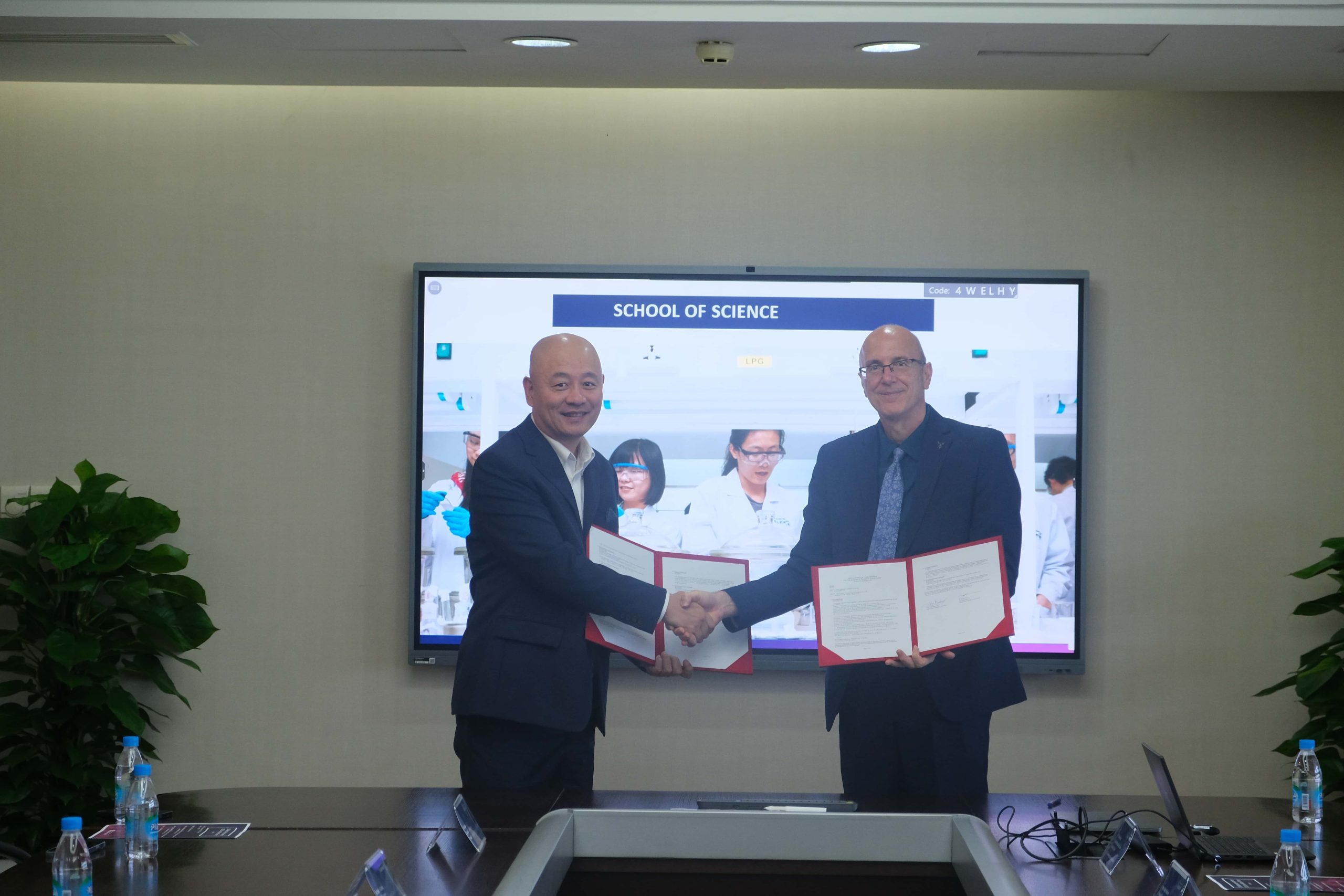 NanoChrom Technologies (NanoChrom) is a technology-driven company, specialising in the research, development, and manufacturing of chromatography consumables and related applications. They serve customers in many sectors including pharmaceutical, biotechnology, food & beverage, environmental, and chemical industries.
According to the MoU, the School of Science will cooperate with NanoChrom to explore and identify opportunities to develop academic-industry research collaboration projects, particularly in the development of innovative materials, technologies and applications in the field of High-Performance Liquid Chromatography. This MoU will explore opportunities to support for staff members from NanoChrom to apply for the training courses in XJTLU, and NanoChrom will also provide our students' their career development opportunities.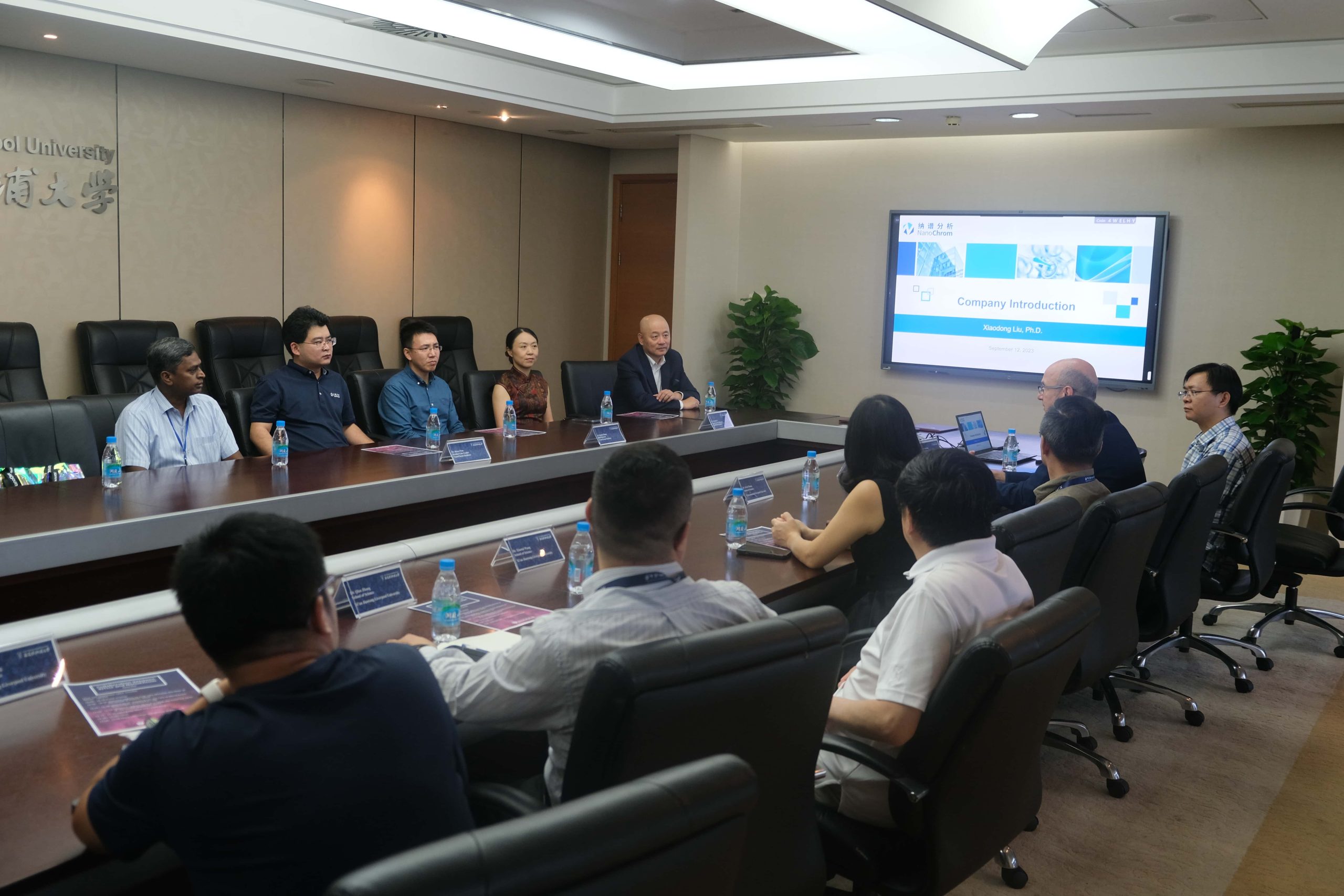 "It was a pleasure to meet here and to share and discuss our further cooperation opportunities. The synergies between industry and university can come together to complement each other and to help support the growth of both of those spheres, which are quite important in our society. We are delighted to have an opportunity to formalize our relationship with the signing of this memorandum of understanding and help support each other to grow and thrive in this highly competitive time." Professor John Moraros said.
In the meeting, Dr Xiaodong Liu presented an overview of NanoChrom Technologies, followed by Professor Li Yang from the school of science introduced the specific teaching and research direction of each department in the School.
Dr Liu emphasized the company's expertise in HPLC consumables, highlighting HPLC's critical role in various fields like biotechnology and life sciences.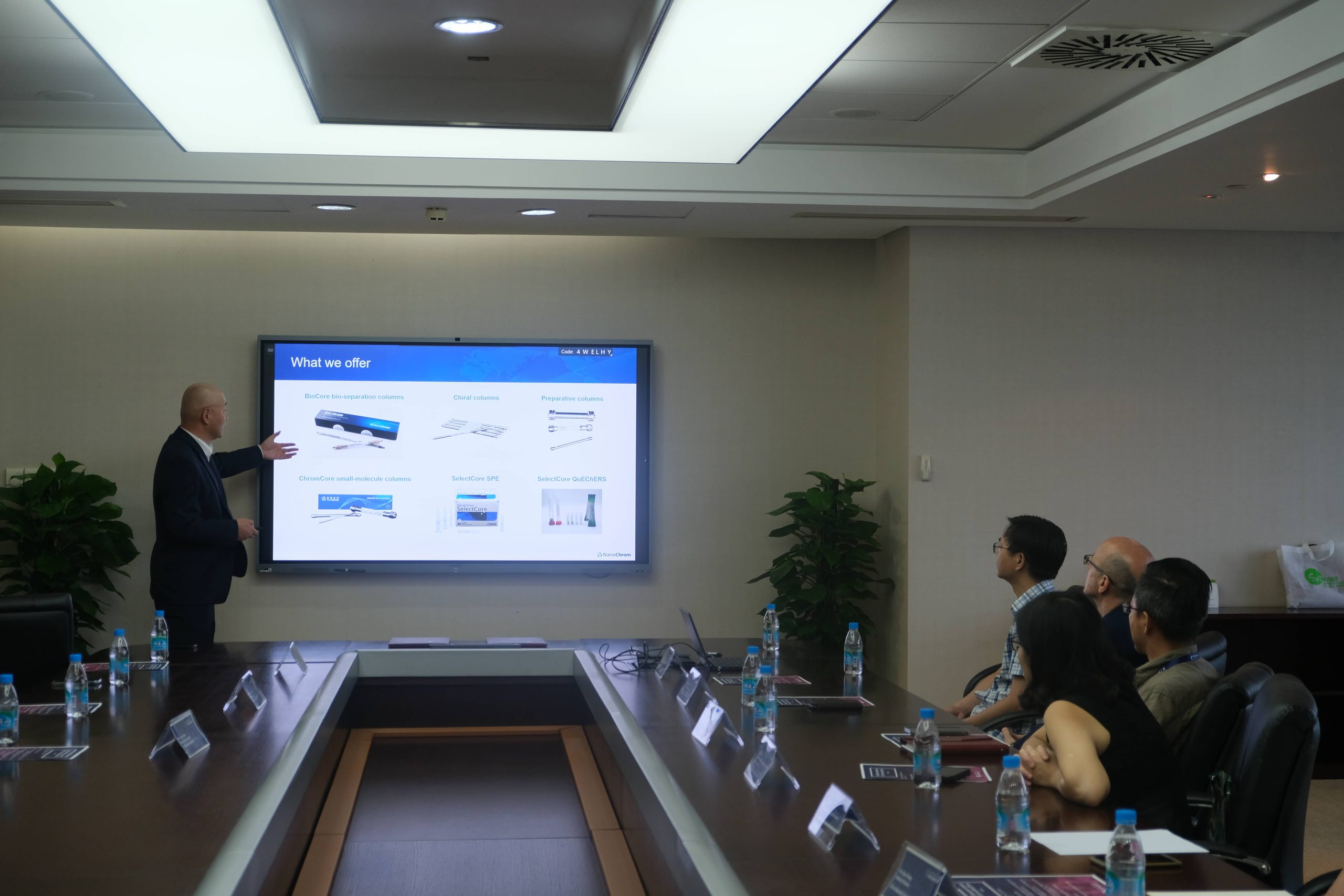 "The MoU enables us to leverage each other's strengths, it combines the School of Science's robust research capabilities with NanoChrom's industry insights and practical application skills." said Dr Liu.
This partnership will enhance NanoChrom's technological research and innovation, leveraging the School of Science's academic reputation. In return, the School of Science will benefit from NanoChrom's industry experience, offering students a richer understanding of industry trends and technical needs.
By Luyao Wang