Professor Youmin Xi, Executive President of Xi'an Jiaotong-Liverpool University (XJTLU) visited Cambridge University last week. Professor Xi was greeted by dignitaries including: Sir Richard Heygate (Director of 88 Initiative and a Mckinsey Senior Partner for 20 years); Sir Paul Judge (the main benefactor behind the Judge Business School at Cambridge University); Professor Alan Barrell (Entrepreneur in Residence at Judge Business School, Cambridge University); Peter Cowley (an entrepreneur and one of the largest business angel investors in the UK )and Dr Joanna Mills , Deputy Director Centre for Entrepreneurial Learning at the Judge Business School, University of Cambridge.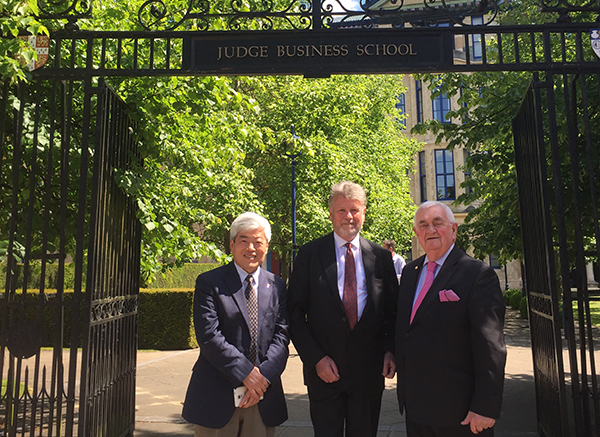 Professor Xi was taken on a tour of St. Catherine's College where he was met by Dame Professor Jean Thomas – Master of St Catherine's College and Professor Hans van den Ven, Fellow of the College and Professor of Modern Chinese History, University of Cambridge. He was then invited to lunch on the high table with dignitaries and Bursar Dr Simon Summer, Ms Yingni Liu (Partner of 88 Initiative) and Charles Cotton, author of the book The Cambridge Phenomenon. After which, he was presented with a copy of Cotton's book as a sign of goodwill between the University of Cambridge and XJTLU.
Professor Xi then met with Mr Edward Benthall, Chairman of Cambridge Innovation Capital and the previous Chairman of Cambridge Enterprise Ltd (The University Commercialisation operation) where they exchanged ideas on Innovation Funding, Technology Transfer and visited "IdeaSpace" – an early stage centre for startups and innovative projects. Professor Xi concluded the visit to Cambridge with a short tour of Trinity Science Park and St John's Innovation Centre.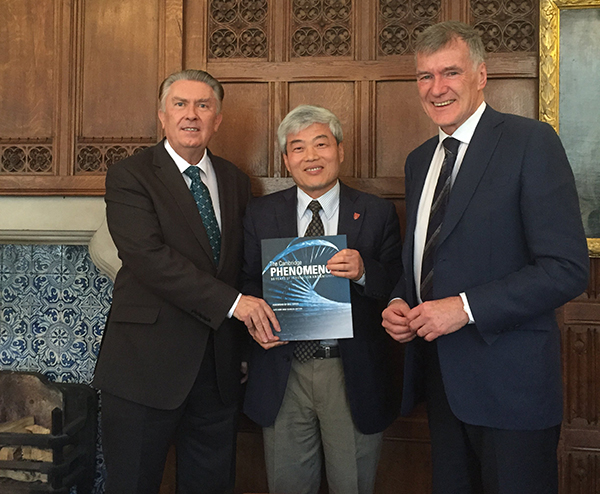 During the visit Professor Xi signed, on behalf of XJTLU, an agreement at Queen's College, Cambridge for collaboration and cooperation with 88 Initiative Limited, a company founded by Baronet Sir Richard Heygate and Sir Paul Judge to provide Cambridge based education to Chinese entrepreneurs, executives and professionals. Under this agreement XJTLU, St Catherine's College Cambridge and 88 Initiative will co-brand to offer the "XJTLU-88 Initiative Master Class Senior Executive Programme". All participants of the three day program will receive a certificate from XJTLU, 88 Initiative and St. Catherine's College signed by Sir Richard Heygate and Sir Paul Judge.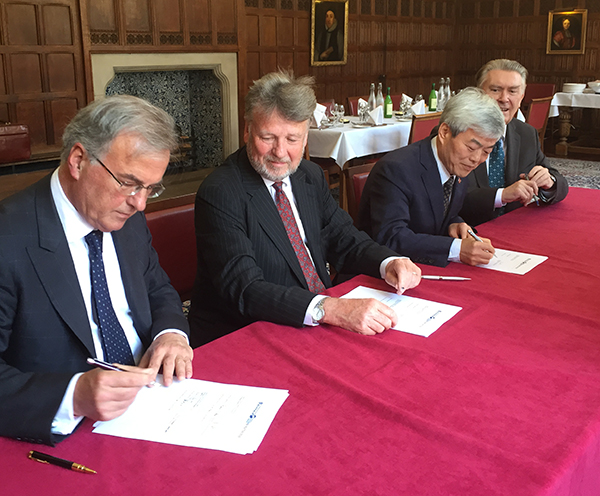 The 88 initiative aims to provide opportunities for Chinese executives, business professionals and entrepreneurs in China who wish to study innovation and entrepreneurship in the United Kingdom. The programme provides executive education based at Cambridge University, mentoring and career advice service to be managed by Professor Alan Barrell, Entrepreneur in Residence at Judge Business School. The 88 Initiative aims to make a difference by matching UK companies with Chinese investors and entrepreneurs to embed Chinese knowledge, finance and connections in entrepreneurial UK companies and open pathways to Chinese markets. The programme will offer a new and unique experience for entrepreneurial Chinese Business Leaders determined to help China achieve global leadership and excellence through investing in world-class innovation available in the UK.
The programme involves UK companies in different business disciplines and the technology sector that are particularly suited to China's growth and Five Year Plan. The focus will be on practical application, implementation, pre and post mergers and acquisitions and joint venture management. The XJTLU-88 Initiative Master Class will involve Faculty such as Sir Richard Heygate, Sir Paul Judge, Professor Alan Barrell, Dr Rob Wylie and Mr Jonathan Mantle.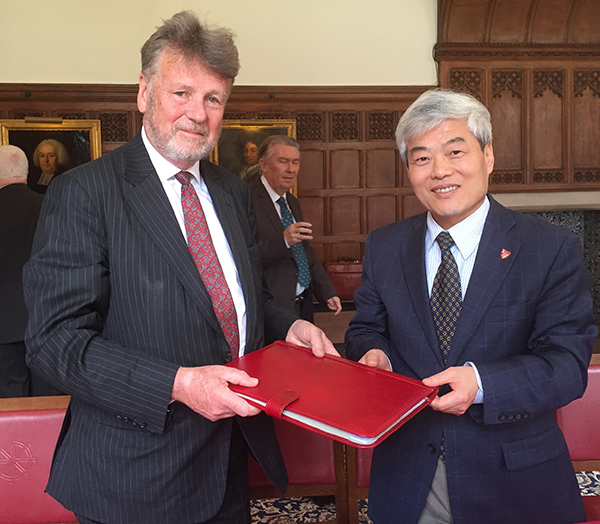 On the XJTLU side in China, the programme will be managed by: Dr Paul Howe (a Cambridge PhD alumni himself), Associate Professor of Innovation and Entrepreneurship and Director of the International Innovation Hub; Mr John Storm (Marketing Manager) and Ms Lillian Wang (Administrative Manager). Dr Paul Howe commented that the programme is unique in its content, application and vision – combining the best of Chinese and British entrepreneurship, innovation and management education.
Professor Youmin Xi added that this agreement will be a, "Huge benefit to China and the UK. We have started something wonderful". Sir Richard commented the day was a "great success" and looks forward to welcoming the first batch of participants to St. Catherine's College, Cambridge.