International Business School Suzhou at Xi'an Jiaotong-Liverpool University hosted a round-table discussion for its IMBA students on Friday.
The discussion gathered guest speakers with specialisation in strategic operation and supply chain management to give presentations and answer questions. Roberto Donà, professor of practice in IBSS, opened the session welcoming students and speakers.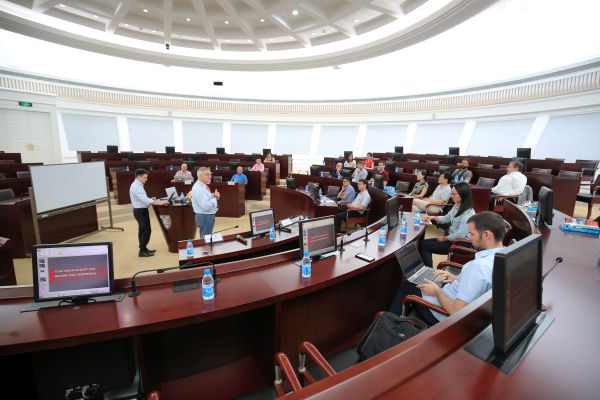 The event came at the end of an intense week of classes for the part-time, executive-level students, which included a company visit, case studies and theoretical learning.
Students on the two-year IMBA programme for executives study part-time in blocks of teaching, usually delivered once a month over a weekend. However, this one-week 'international week' module was designed to allow EMBA students from three academic partners, the University of Toronto, Tel-Aviv University and Bocconi University, to visit XJTLU and attend classes. In exchange, XJTLU IMBA students will have opportunities to go to these universities for international field trips.
Charlie Harte, General Manager for Uponor in Canada, is the first student from the University of Toronto to join XJTLU's international week. He wanted the chance to experience China, a country he had never been to, and to understand the potential opportunities available here for his company.
He said: "My week here has been extraordinarily useful. The exposure to local plants and companies that are supplying North America as well as Europe, the exposure to different methods of getting products to the market and the protocol we have to go through to do it. I've learnt stuff I just didn't know."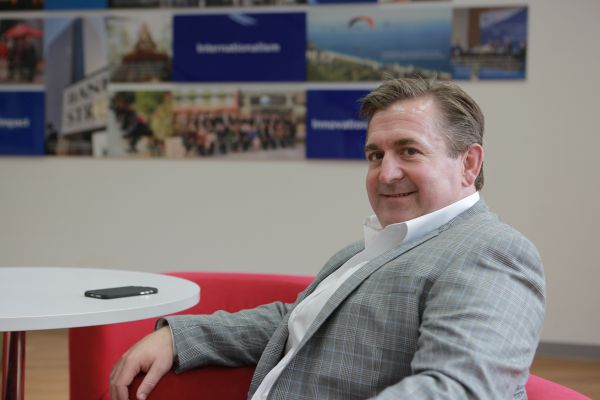 He is currently studying an EMBA at the University of Toronto's Rotman School of Management to help him take the next step in his career. But he says his week at XJTLU has been invaluable: "The IMBA portion of the EMBA allowed me to expand my network outside of my regular channels. I wouldn't hesitate to recommend coming here to other students."
Launched in 2014, the IMBA programme combines rigorous academic modules with a wide range of professional development activities aimed to foster students' managerial and leadership capabilities.
The programme's flexibility and diversity make it a perfect fit for managers from international and domestic companies as well as those in the public sector, helping to develop skills and knowledge while at the same time connecting to a well-established and powerful network of professional relationships.
The first cohort of students is due to graduate in 2016, among them Alex Walschewski, a manager at CeramTec Suzhou Ltd, who wanted to study on the programme to boost his career prospects.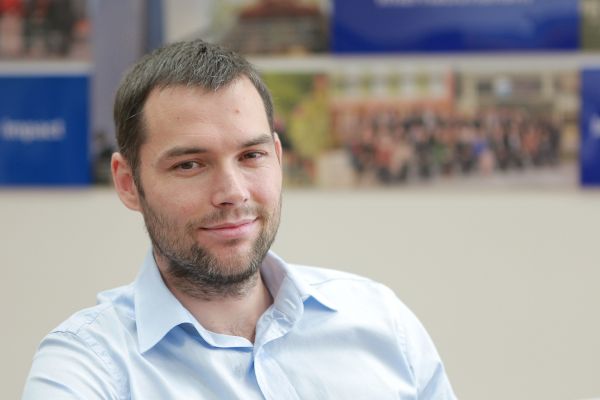 He said: "Studying this programme will be a really huge benefit for my career. I came here to China from Germany to do something else but then there were changes in my company and I was given much more responsibility. In order to go to the next step I need the experience from this programme. My company supported me in the decision to study because they knew it would develop me in moving up in my career."
He advises new students thinking of joining the programme to be aware that it requires much time and dedication, especially balancing studying while working: "You have to invest a lot of time. People have to be ready to spend a lot of time reading or on cases but what you invest in it, you get out," he said.