As part of activities for the 2015 Induction Week at Xi'an Jiaotong-Liverpool University the International Student Recruitment and Support team held a welcome reception for new international students.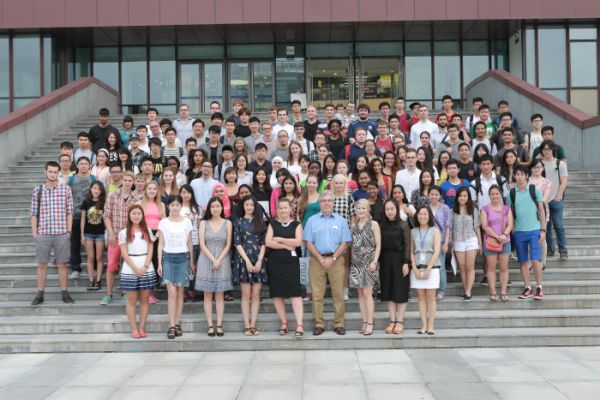 Since its establishment in 2006 XJTLU has had a steady increase in the number of international students enrolling on full-time undergraduate and postgraduate programmes. This is in addition to exchange students from the University of Liverpool and part-time language students who take advantage of XJTLU's unique location and professional Language Centre to develop their proficiency in Mandarin Chinese.
Last Friday's event was attended by over 100 new international students from more than 50 different countries and regions who made new friends from all around the world.
Laura Gieriet, a new Year One student from Switzerland studying Communication Studies in the Department of English, Culture and Communication, chose to study at XJTLU after taking non-degree study here in Chinese and deciding it was the "best university" for her.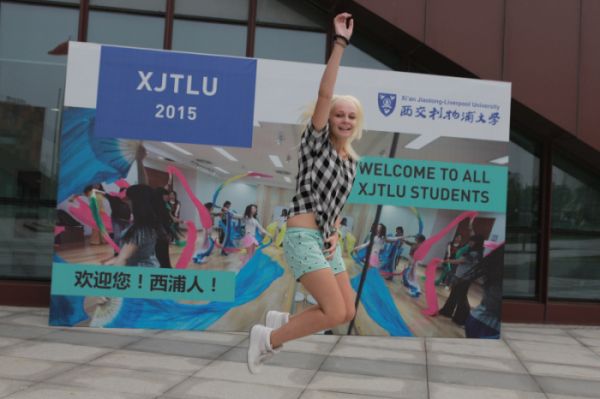 Philipp Mistakopulo, from the Russian Federation and studying Year One Economics and Finance, said that was his dream to study Chinese and that he wanted to study at XJTLU because of the University's international atmosphere.
"It is a great experience to study languages at this university as it is really good to talk and study in English and the second one is the opportunity to learn Chinese," he said.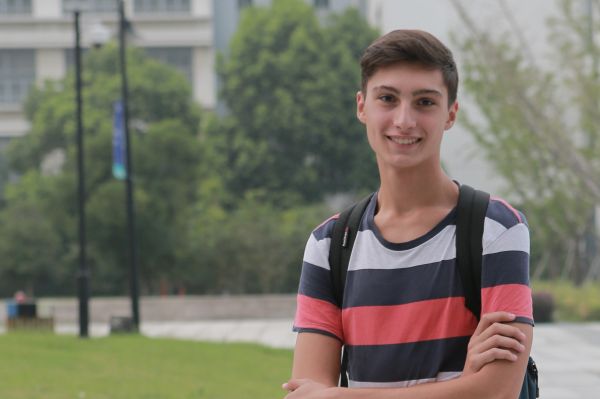 Ashanti Lewis from Canada was also glad to be learning Chinese at XJTLU adding: "It's a British university and I thought would be cool getting a UK degree but in China.
"The students are really nice and everyone's really friendly here and if you need help anyone will help you out."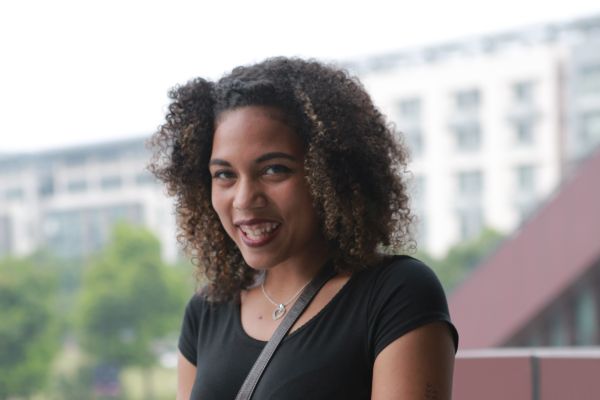 During the event, new students were welcomed by members of the University's Senior Management.
Professor Youmin Xi, Executive President of XJTLU, gave his congratulations to everyone on becoming students at XJTLU.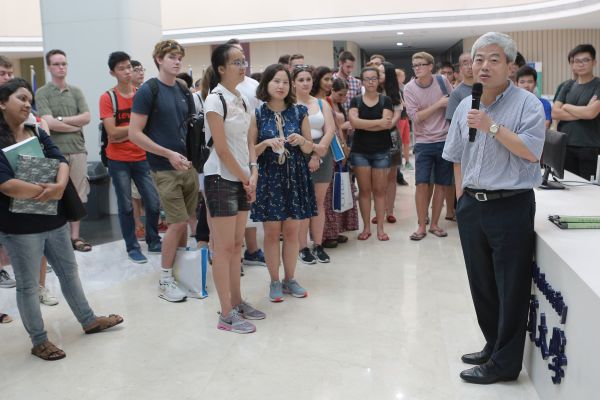 "It is a good opportunity for you not only to get your academic degree but to also enjoy your stay in Suzhou which has 2,500 years of history. It is a great place to learn about Chinese culture, history and language.
"The location of XJTLU in SIP is also very special as there are more than 1,000 joint-venture companies and more than 100 Fortune 500 companies here so it will offer the University opportunities to collaborate with the corporate sector giving our students possibilities for industry placements and mentorships," he said.
He concluded by saying: "Welcome to the global community at XJTLU."
Professor André Brown, XJTLU's Vice-President of Academic Affairs, also welcomed students.
International Business School Suzhou also hosted a welcome event last Friday for its new students joining the IBSS MBA programme. The new full-time programme, which was launched this academic year, offers an exciting and innovative programme that immerses students in the business practices and cultural intricacies of both China and the western world.