World renowned architect and engineering Carlo Ratti gave a lecture at Xi'an Jiaotong-Liverpool University.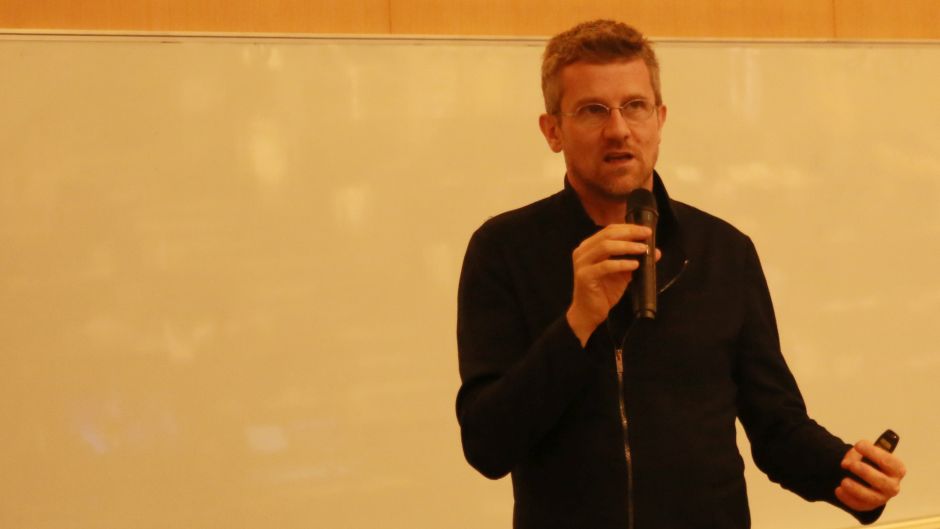 The way we describe and understand cities is being radically transformed - alongside the tools we use to design them and impact on their physical structure. The increasing deployment of sensors and hand-held electronics in recent years is allowing a new approach to the study of the built environment.
Professor Ratti spoke about these issues from a critical point of view through projects by the Senseable City Laboratory, a research initiative at the Massachusetts Institute of Technology, and the design office Carlo Ratti Associati.
An architect and engineer by training, Professor Ratti practices in Italy and teaches at the MIT, where he directs the Senseable City Lab. Ratti has co-authored over 250 publications and holds several patents. His work has been exhibited in several venues worldwide, including the Venice Biennale, MoMA in New York City and MAXXI in Rome. Two of his projects, the Digital Water Pavilion and the Copenhagen Wheel, were hailed by Time Magazine as among the 'Best Inventions of the Year'.
He has been included in Blueprint Magazine's '25 People who will Change the World of Design' and in Wired Magazine's 'Smart List: 50 people who will change the world'.
He was curator for the 'Future Food District' at Expo Milano 2015, and is currently serving as chair of the World Economic Forum Global Agenda Council on Future Cities.