Xi'an Jiaotong-Liverpool University signed a cooperation agreement with CCDI (Suzhou) Exploration & Design Consultant Co., Ltd. recently to set up internships which will jointly enhance career development opportunities XJTLU students.
XJTLU and CCDI (Suzhou) aim to integrate their combined advantages and optimise resource allocation in jointly cultivating talents for the construction industry and promoting the research and development process.
Ms Qiuchen Qian from the XJTLU Career Centre said that the three major urban construction listed companies in Suzhou, namely, Suzhou Institute of Architectural Design Co., Ltd., Arts Group Co., Ltd. and CCDI (Suzhou), have reached a strategic cooperation and set up important internships with XJTLU.
"These internships provide XJTLU built environment students internship opportunities during their study here at XJTLU. What's more, students can put what they've learned in class into practice, learn Chinese and western architecture characters and understand enterprise requirement for talents. This will assist them to become technical and managerial professionals with international perspectives and competitive capabilities", said Ms Qian.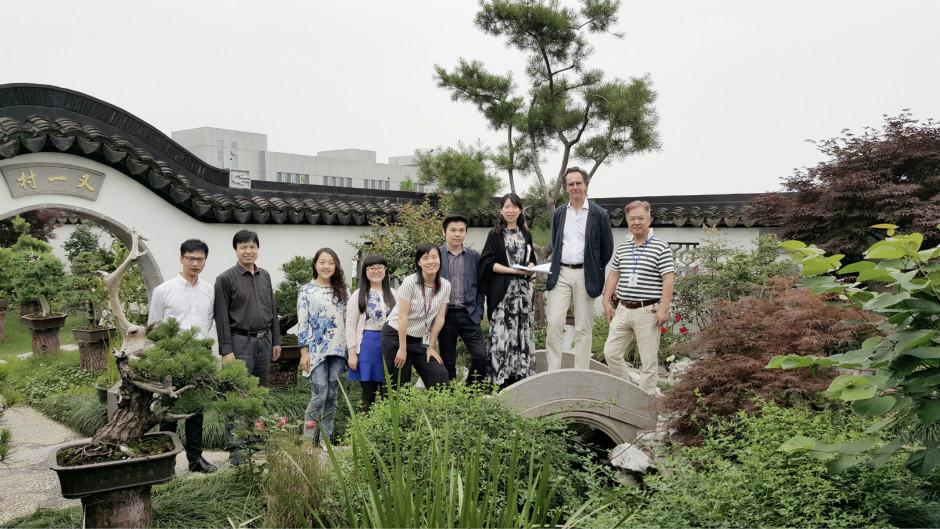 In attendance at the signing ceremony were: Professor Pierre Croset, head of the Department of Architecture at XJTLU; Dr Chee Chin, head of the Department of Civil Engineering at XJTLU; representative staff from XJTLU Career Centre and academic departments; Mr Anzhao Feng and Mr Qingyun Song, deans of construction design department at CCDI (Suzhou); Mr Yuanqiu Bao, head of the technical department of CCDI and Mr Deyuan Xiao, dean of urban planning and design department at CCDI (Suzhou).
CCDI (SuZhou) Exploration & Design Consultant Co., Ltd. (former Suzhou Municipal Engineering Design Institute) was Founded in 1983. CCDI is a renowned engineering consulting company offering design, planning, consulting and survey services. It is a member of CCDI GROUP with its specialties on Municipal, Highway, Watering, Architecture, Urban Railway Transit and Landscape Engineering. CCDI (SuZhou) has won many awards including 'National high-tech enterprises' and 'Top 10 private survey and Design Company in China in recent years.