The built environment cluster, which includes the Departments of Urban Planning and Design, Architecture and Civil Engineering at Xi'an Jiaotong-Liverpool University, met with architectural design company ARTS Group Co., Ltd to discuss further cooperation on 28 March 2016.
The meeting was held to strengthen cooperation between parties on aspects including student internships and employment as well as academic research.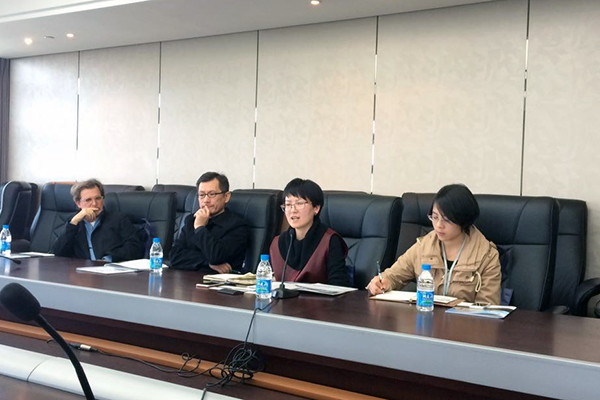 Both sides reached an initial agreement on implementing a student internship programme and periodic academic research projects, as well as building an expert think-tank.
Tiantian Xu, Human Resources Manager at ARTS Group Co., Ltd, said the company recognised XJTLU's educational model and the skills of its students. "Our company has developed rapidly in recent years and we hope to provide more internship opportunities for XJTLU students," she said.
The Student Admissions and Career Development Office at XJTLU will help organise and carry out the internship programme with ARTS Group Co., Ltd.
With regards enhancing academic research cooperation, ARTS Group Co., Ltd agreed to invite academic staff from the XJTLU built environment cluster to participate in company research on specific topics. Both sides will also continue to discuss ways in which to help students integrate academic knowledge and practice.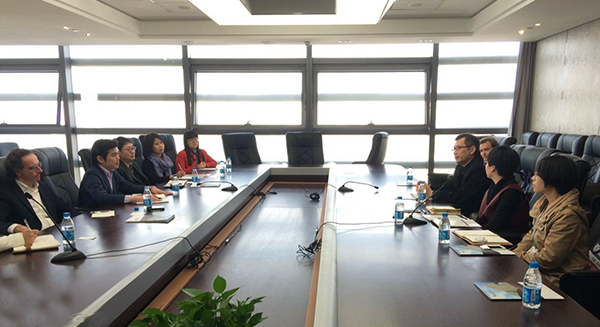 Dr Kim Joon Sik, Acting Head of the Department of Urban Planning and Design, suggested that both sides could strengthen cooperation on the topics such as setting up smart cities, optimising traffic systems and protecting heritage architectures in Suzhou. He also invited project managers and designers from ARTS Group Co., Ltd to join a smart city research project, taking place at the University.
ARTS Group Co., Ltd, formally known as Suzhou Industrial Park Design and Research Institute, was founded in 1995. In 2014, it became the first publicly listed corporation in the field of domestic architectural design on the Shanghai Stock Exchange.
The meeting was arranged by the Student Admissions and Career Development Office, which works to set up connections between academic departments and schools with industry in order to develop agreements for student employment, encourage the construction of a practice base, appoint external mentors and industrial consultants, and develop knowledge exchange opportunities.