Xi'an Jiaotong-Liverpool University today hosted the first session of its seventh graduation, with more than 2,000 undergraduate, 79 postgraduate and 13 doctoral students picking up their degree certificates.
More than 27 percent of all undergraduate students attained a first class honours – the highest possible classification for an undergraduate degree.
According to the latest figures, around 80 percent of XJTLU undergraduates plan to continue their education with postgraduate study at famous universities all over the world.
More than 1,140 students have been accepted onto postgraduate courses at top 100 worldwide universities, according to the Times Higher Education World University Rankings 2015-2016, including the Universities of Oxford, Cambridge, California (Los Angeles), Pennsylvania, Michigan and Hong Kong, as well as Duke University, Columbia University, Harvard University, the Swiss Federal Institute of Technology Zurich and the National University of Singapore.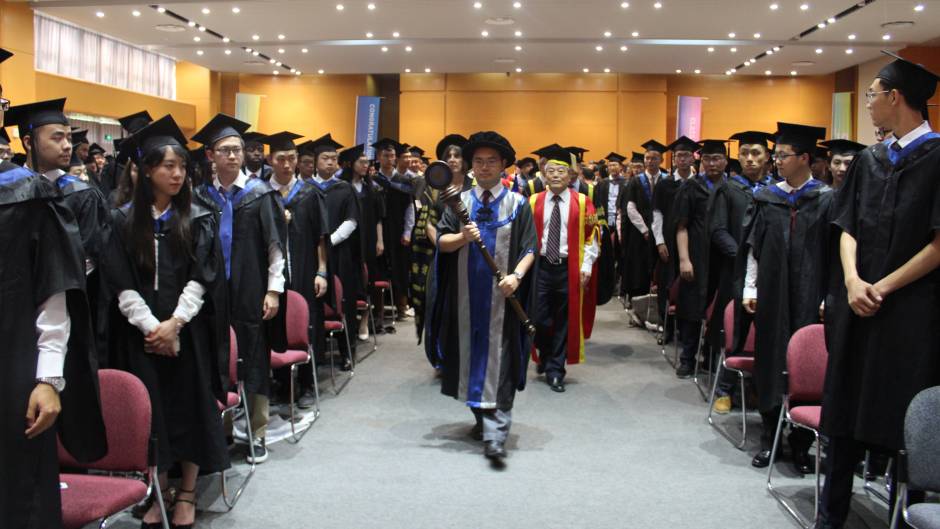 In his speech to the graduates during the event, which took place in the University's multi-function hall, Professor Youmin Xi, executive president of XJTLU, spoke of the challenges and opportunities graduates will face, reminding them that they had been treated as young, independent adults during their time at the University in order to help them ready themselves for the real world.
"As both an XJTLU graduate and world citizen looking to survive in, and contribute to, the world, you must be both willing to dream and able to stand out," he said.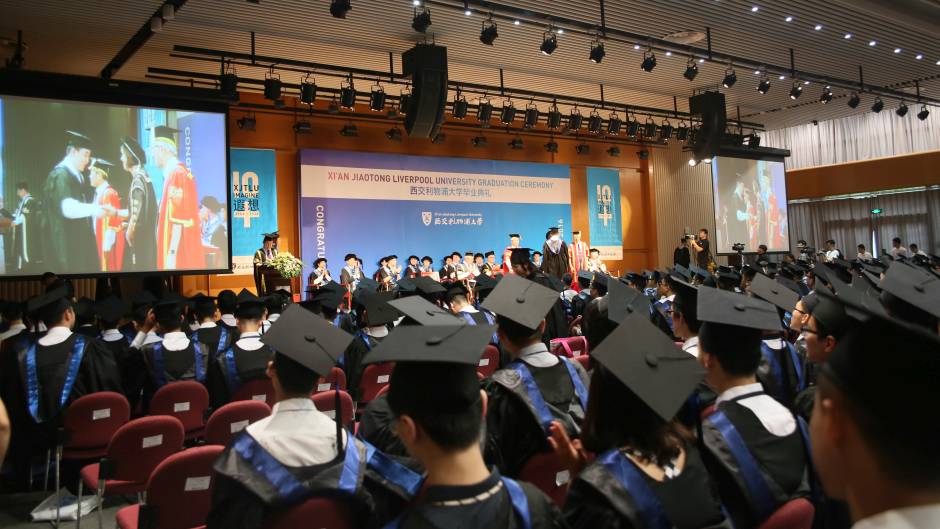 "We may not be able to wake up those who are dozing in the face of progress, but we can use our own resources to mobilise those who are already awake to break through the backward influences of common world mediocrity. Please remember, XJTLU will always be the sturdy shield supporting you on your path to pursuing your dreams. I wish beautiful lives for you all!"
Read Professor Xi's full speech.
As is usual, graduates were called one-by-one onto the stage to receive their degrees and, following a Liverpool tradition, have the tassel on their graduation cap straightened by Professor Xi. Professor Janet Beer, vice-chancellor of the University of Liverpool and a member of XJTLU's board of directors, and Professor Wenquan Tao, president of XJTLU, congratulated each new graduate with a handshake.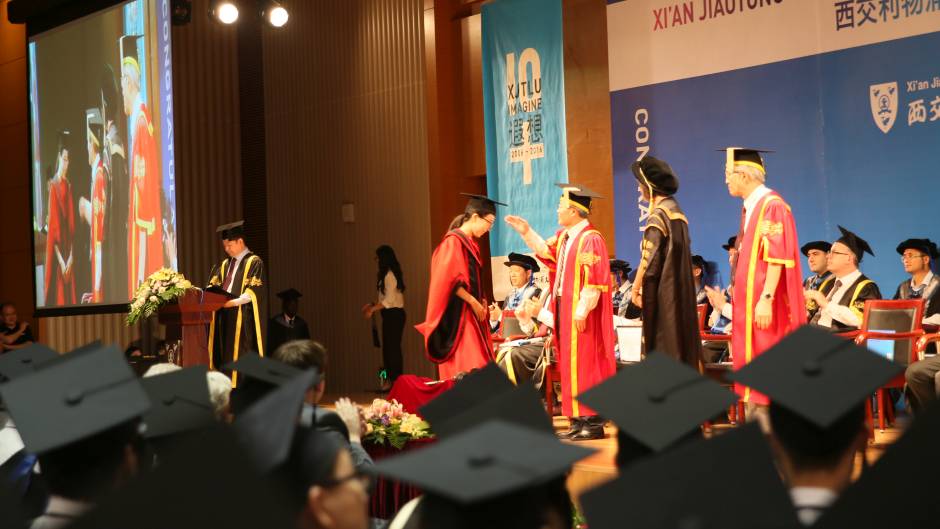 This year, graduates received a degree certificate that had been designed by XJTLU, in line with Ministry of Education guidelines. The new certificates carry the University's emblem, embossed with XJTLU's name, as the Chinese national emblem, which was used on previous year's certificates, is no longer allowed to be used.
At the ceremony, Dr Stuart Perrin, dean of learning and teaching at XJTLU, announced the winners of the XJTLU Annual Teaching awards.
Dr Dawei Liu from the Department of Computer Science and Software Engineering was recognised with the Innovative Teaching Practice award, while David Afolabi, a PhD student from the same department, was named Outstanding Teaching Assistant. Dr Kai Liu from Chinese Cultural Teaching Centre was name Outstanding Teacher.
Before the ceremony came to a close, Yingyu Xu, a student from the Department of Electrical and Electronic Engineering, presented on behalf of her department, classmates and peers.
She spoke of the support she had received during her studies and the experiences she had gained that had taught her to never give up on having a dream.
"As our life at XJTLU comes to an end, tomorrow greets us with new opportunities. XJTLU is our lifelong connection. Although physically apart, we will continue to grow together, be full of hope, promise and excitement. This will carry on to a promise that we will meet again in the future, a future of our own creation," she said.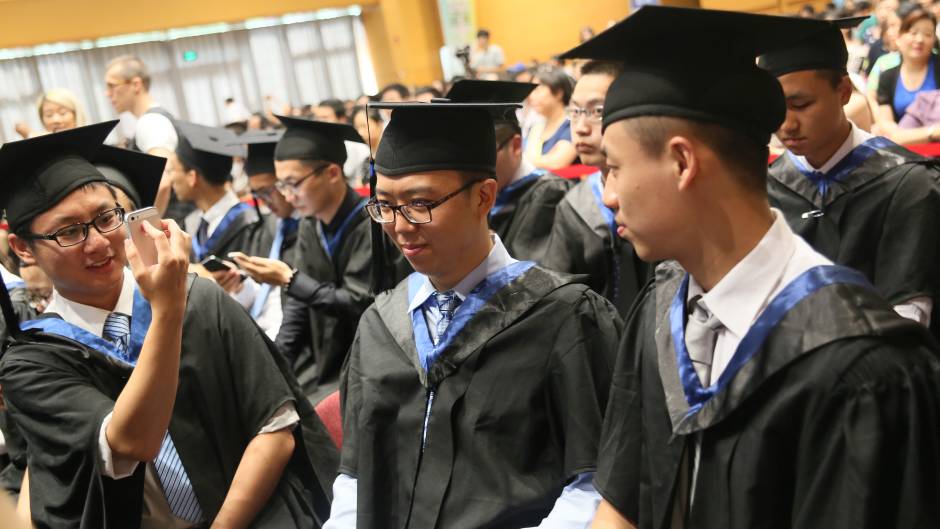 Professor Janet Beer concluded the afternoon's celebration, with a closing address for the audience of graduates, parents, friends and colleagues. She wished graduating students success in their futures and urged them to keep in touch with XJTLU on their progress.
"It has been an absolute privilege to celebrate your personal and academic achievements with you here today," she said. "Graduates, this is very much your day, a public recognition of your determination, hard work and talent. You are taking away with you a highly prized degree from a world-class university and this qualification will serve you well as you develop your careers."
The remaining four ceremonies of this year's graduation will be held over the next two days.