Students from all over the world were welcomed at the International Student Recruitment and Support office's annual reception, part of the 2016 Induction Week activities at Xi'an Jiaotong-Liverpool University.
More than 50 different countries were represented by over 100 new international students who attended the event, including undergraduates, masters students, PhD students and visiting students from the University of Liverpool.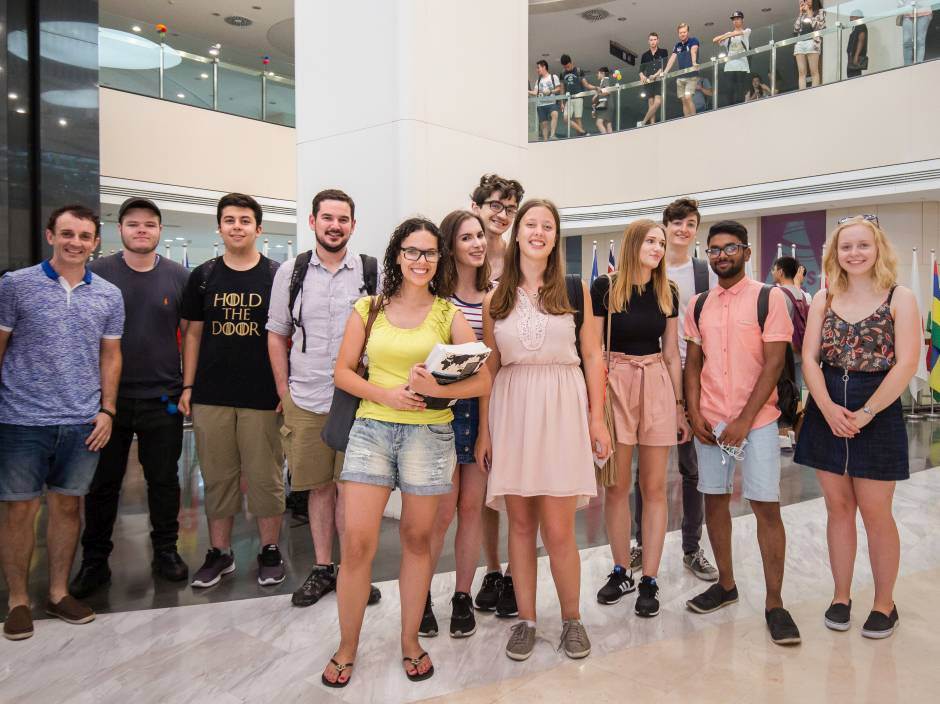 Abigail Moses (pictured below) is studying for a BA in Philosophy at the University of Liverpool and her positive experiences at last summer's China Studies Summer School persuaded her to return to XJTLU for this academic year: "I had such a great time," she said. "So I decided to come back and do a year in China to travel, learn more Chinese, and make new friends."
Dimi Ngolo, from Brazzaville, Congo (pictured below), chose to study MSc Sustainable Energy Technology. "I want to help develop new energy solutions for my country," he said. "At the moment we rely heavily on hydroelectric energy and I want to start my own solar energy company."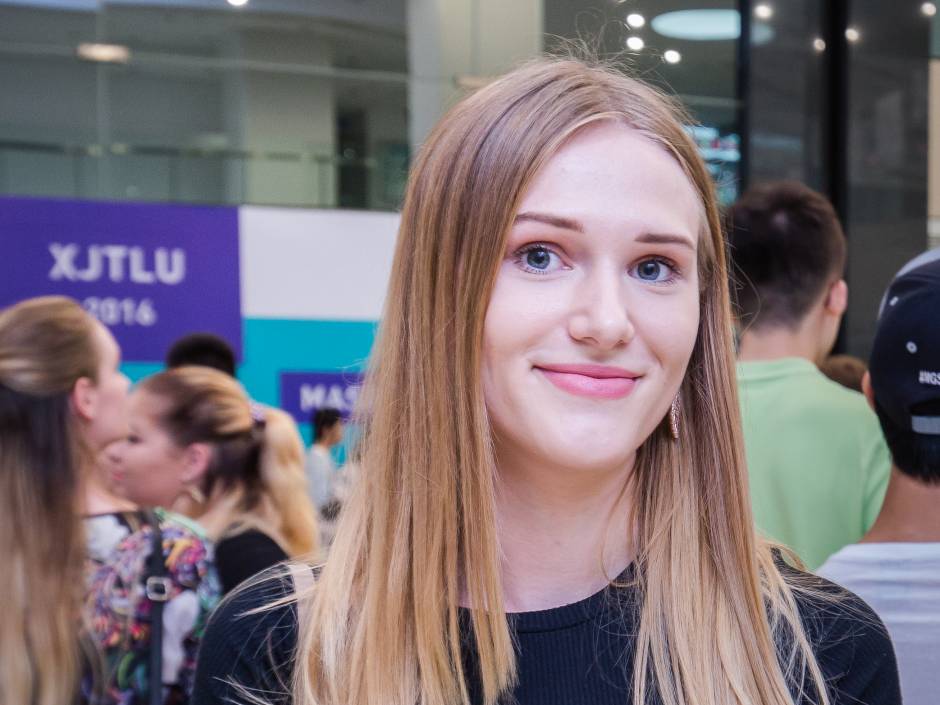 Students were treated to various solo and duet performances of traditional Chinese instruments (pictured below), and a buffet dinner.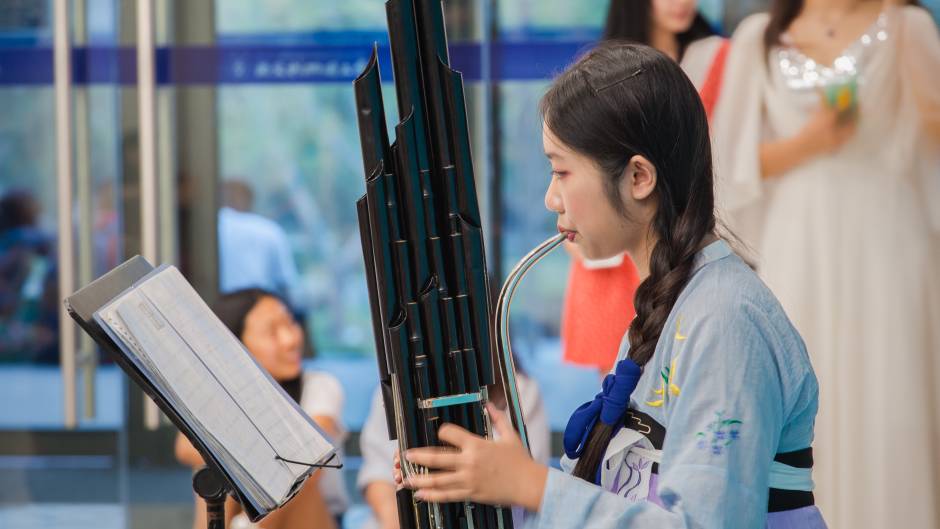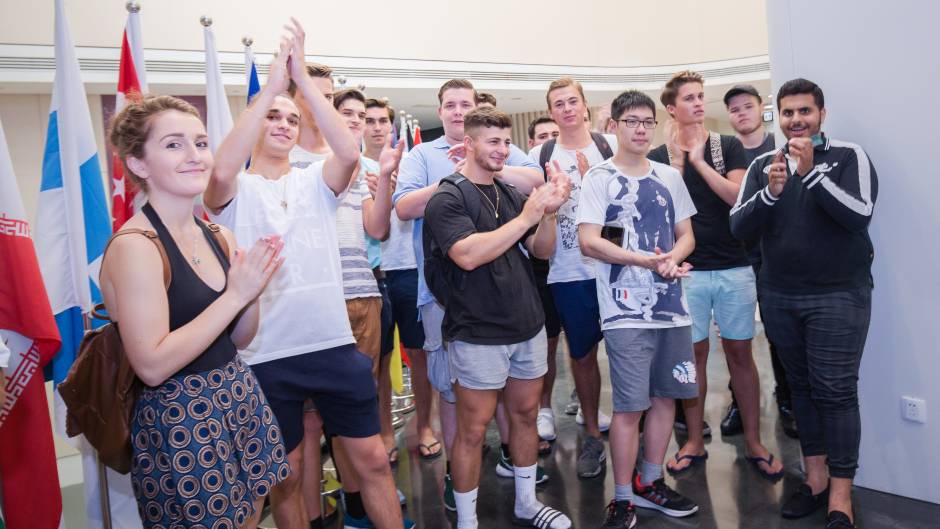 Professor Youmin Xi, welcomed the new international students with a speech that highlighted XJTLU's educational philosophies of blending the best practices of East and West, and encouraging cross-cultural dialogue. He remarked on how XJTLU's philosophies are reflected in the campus design and artwork, such as the statues of Eastern and Western philosophers in front of the Foundation Building and the new tunnel connecting the North and South campuses, with its red brick walls that evoke the City of Liverpool, and graffiti-style artwork designed by student clubs and societies that illustrate a dialogue between Eastern and Western cultures:

Douglas Shearer from Glasgow, Scotland, explained his motivation for choosing MSc Management at International Business School Suzhou, XJTLU's exclusive business school: "I lived in Taiwan for several years where I did an undergraduate degree in Chinese, and now I'm looking to expand my career options."
Annabelle Edwards (pictured below) is another visiting student from the University of Liverpool's Year in China programme, and chose it for the opportunities for travel, cultural immersion, and academic advancement it offers: "I'm doing modules in intensive Chinese language, and society and development. I'm very excited! I hope that when I return to Liverpool I'll be able to speak a little Mandarin."