The United Kingdom Minister for Universities and Science visited Xi'an Jiaotong-Liverpool University today, marking the first time a UK minister has visited the University.
Jo Johnson MP, Minister of State for Universities, Science, Research and Innovation, visited XJTLU as part of an official visit to China, which focused on innovation and higher education collaboration between the UK and Jiangsu province.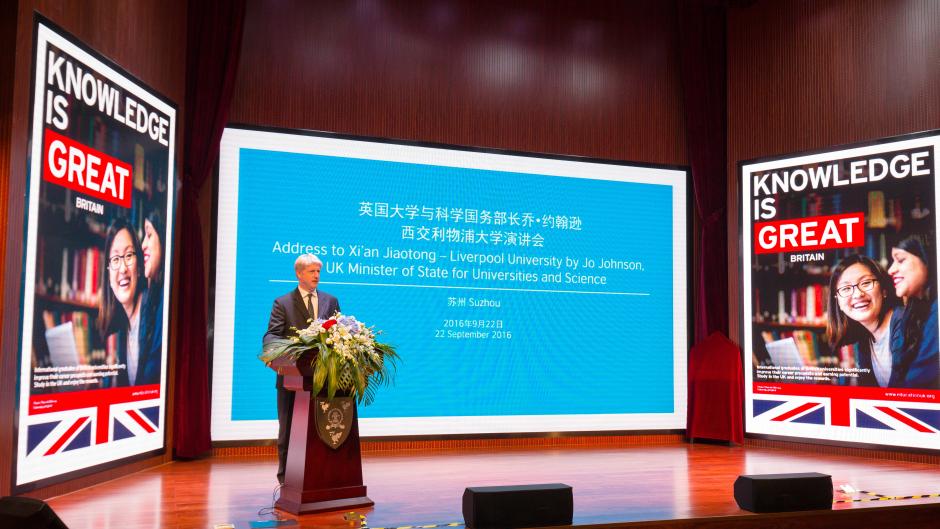 He was joined on campus by a number of delegates from the UK as well as important Chinese guests and officials, including Xiaochang Ding, deputy director of the Jiangsu Province Department of Education.
In order to celebrate the collaborative relationship between the UK and Jiangsu province, Mr Johnson witnessed the signing of six new agreements to deepen collaboration in research, innovation and higher education.
These included a collaboration between XJTLU, the British Council, and financial services provider Gold Finance to introduce scholarships for British students to study television and film in China (pictured below).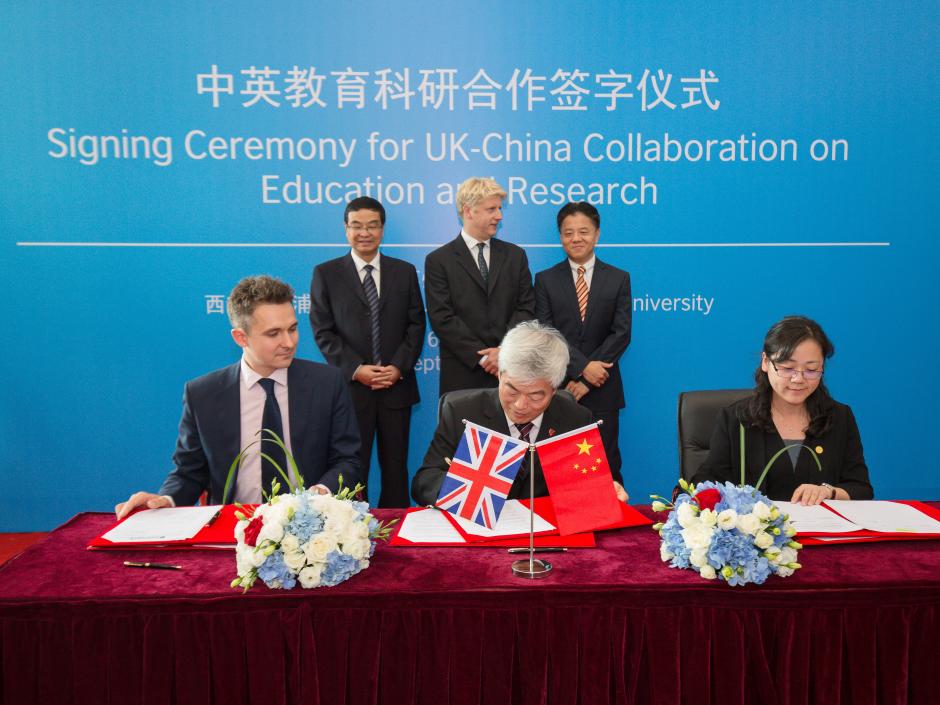 As part of the visit, Mr Johnson also addressed students and staff at a lecture during which he called XJTLU an "extraordinary achievement" and said those involved in its development could be "tremendously proud".
His speech highlighted the UK's commitment to international engagement through transnational education programmes with China: "We want to work with China to address the challenges in education, to develop globally aware citizens equipped with the skills and cultural understanding that is essential in today's globalised economy," he said.
He noted the high standard of the education on offer at XJTLU, reiterating to students that they would acquire "some of the most desirable qualifications available from any institution anywhere in the world" and that they were the future of UK-China partnerships.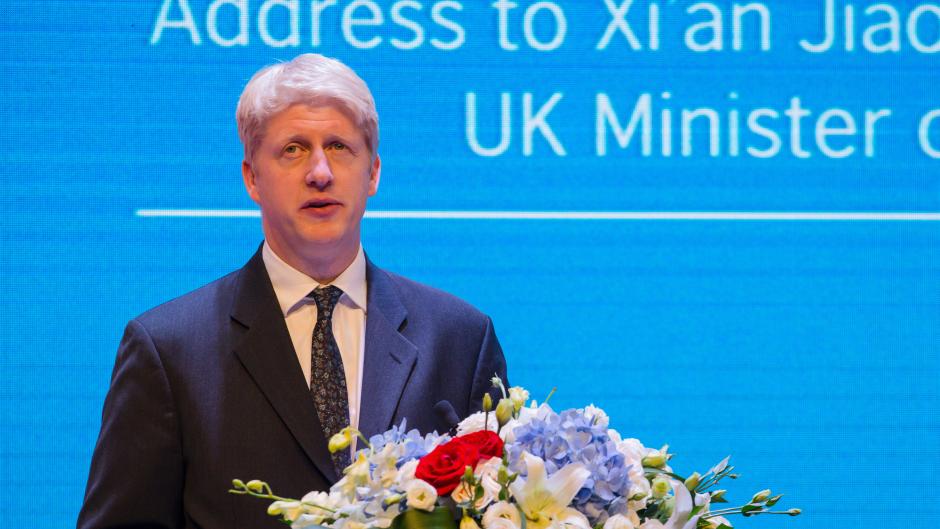 "You are all ambassadors of the UK-China friendship and the bedrock of the strong relationship between our two nations and, for that, I thank you," he said. "I know that you will all contribute greatly to the deep relationship between the UK and China in the months and years to come."
While at XJTLU's newly-opened South Campus, Mr Johnson unveiled the University's International Research Centre, which will serve as a hub for entrepreneurship, research commercialisation, and international technology transfer, driving economic activity in Suzhou and the surrounding region.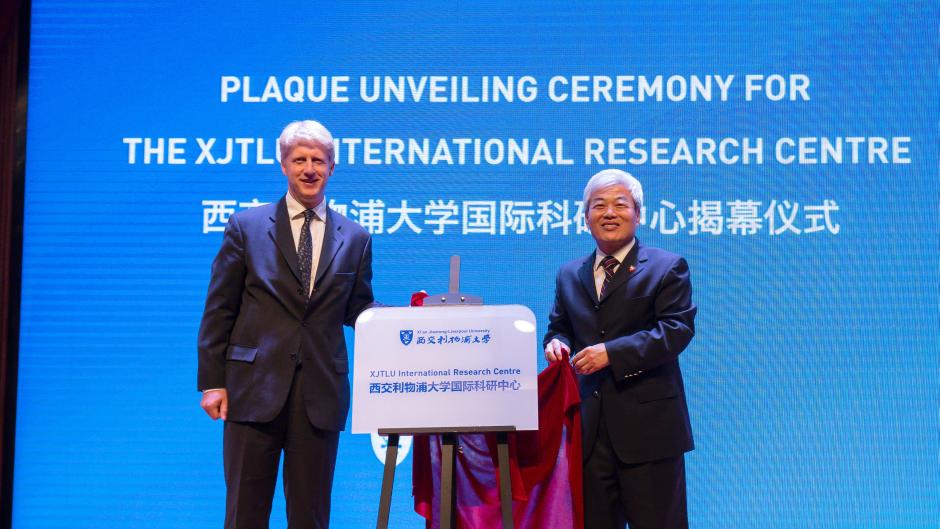 To conclude his visit, Mr Johnson toured XJTLU's campus, pausing to pose for photographs with XJTLU students, many of whom were excited to meet the Minister.
The tour went via the University's Enterprise Park facilities, which offer space to XJTLU students and alumni to house fledgling businesses and start-ups.
Mr Johnson stopped to speak to a number of students who have businesses in the park, including Year Two mathematics student Yizhe Wang whose company, ZhiYue Media, specialises in aerial video footage. She said that although she was nervous, she enjoyed showing the Minister their facilities and speaking to him about their company's development.