Xi'an Jiaotong-Liverpool University has marked its 10th anniversary with a day of celebrations on its campus in Suzhou.
Honoured guests from throughout the University's history gathered together with XJTLU staff, students and alumni to celebrate the achievements of the past 10 years and look to the future.
The spectacular anniversary ceremony was hosted by two first year students, economics and finance student Yue Han and Dawei Zhou, who is studying information management and information systems. The event featured impressive videos with interactive elements and speeches from key guests.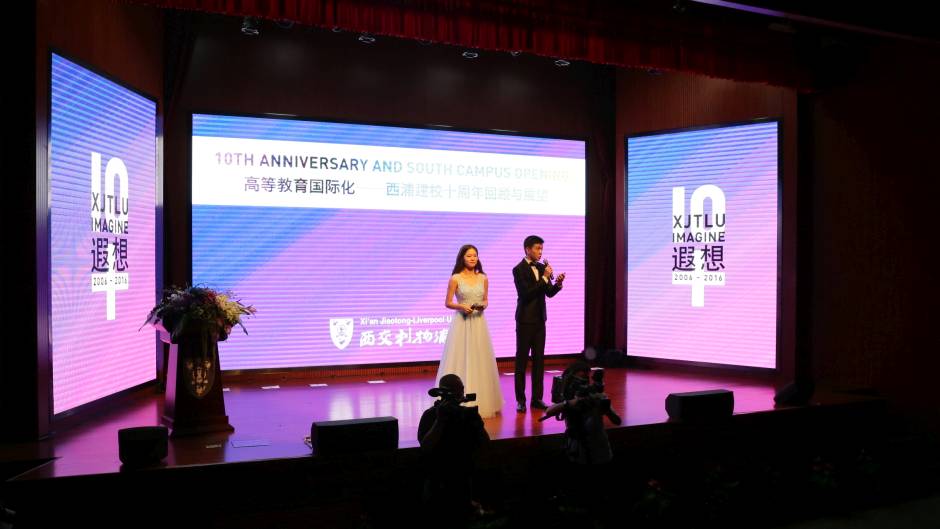 As well as a welcoming address by President Youmin Xi, executive president of XJTLU, speeches were given by Professor Qinghua Zheng, vice president of Xi'an Jiaotong University, Professor Janet Beer, vice-chancellor of the University of Liverpool, Jim Addison, director of education at British Council China, Xiaochang Ding, deputy director of the Jiangsu Department of Education, and Futian Qu, mayor of Suzhou.
Professor Xi spoke of the University's "astonishing" achievements over the past 10 years, but emphasised how important it was to keep looking forward and striving for new accomplishments.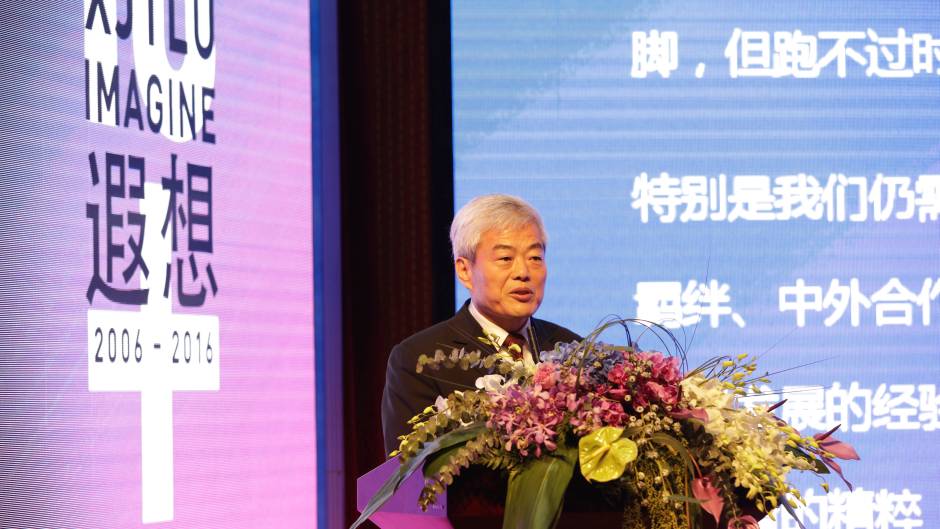 "Looking forward to the next 10 years, and the 10 years after that, we need to keep a clear head - even when we don't stop, if we're not overtaking then we're falling behind," he said.
"We need to keep our feet on the ground, continue integrating the essence of the world's education, keep a close eye on the pulse of the times, take aim at the world's future direction, take one step at a time, and embark upon a completely new path of developing higher education."
Guests at the day's events included representatives from the University of Liverpool and Xi'an Jiaotong University, especially those who had played important roles in XJTLU's formation.
Read Professor Xi's full speech.
Professor Janet Beer spoke about the enduring relationship between Liverpool and China and of how proud she was of the partnership behind XJTLU.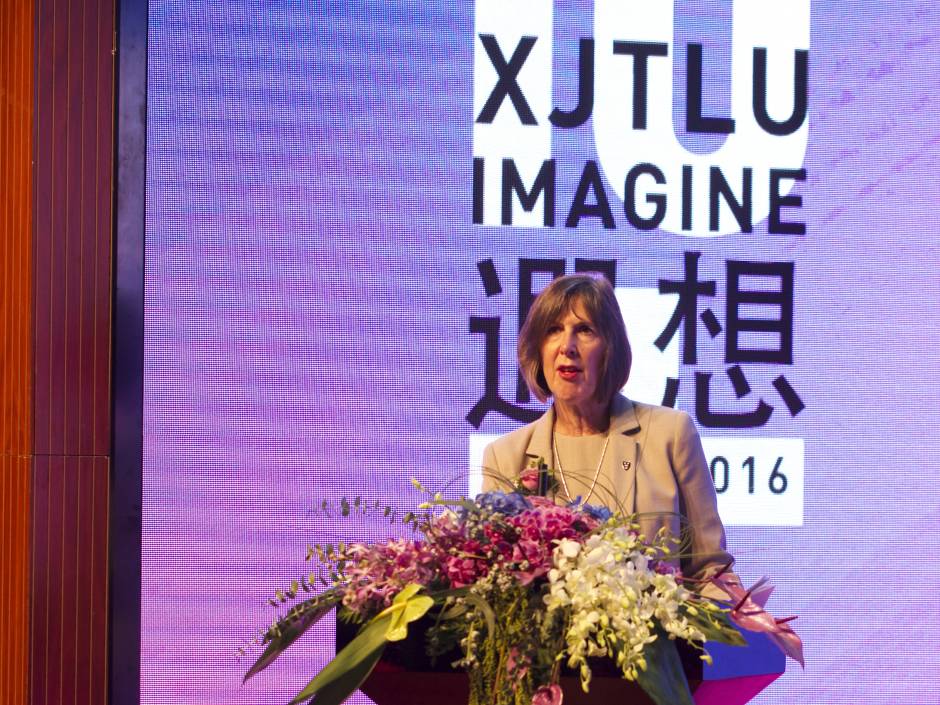 "As XJTLU continues to grow both in terms of its student population and academic standing, the next 10 years look incredibly exciting. I look forward to working with colleagues in both Liverpool and Suzhou as we develop our ambitions and vision for the future," she said.
Professor Qinghua Zheng said XJTLU's 10th anniversary coincided with Xi'an Jiaotong's 120th anniversary, making it one of China's oldest modern universities. He called XJTU and Liverpool's partnership an important step in the internationalisation of higher education in China.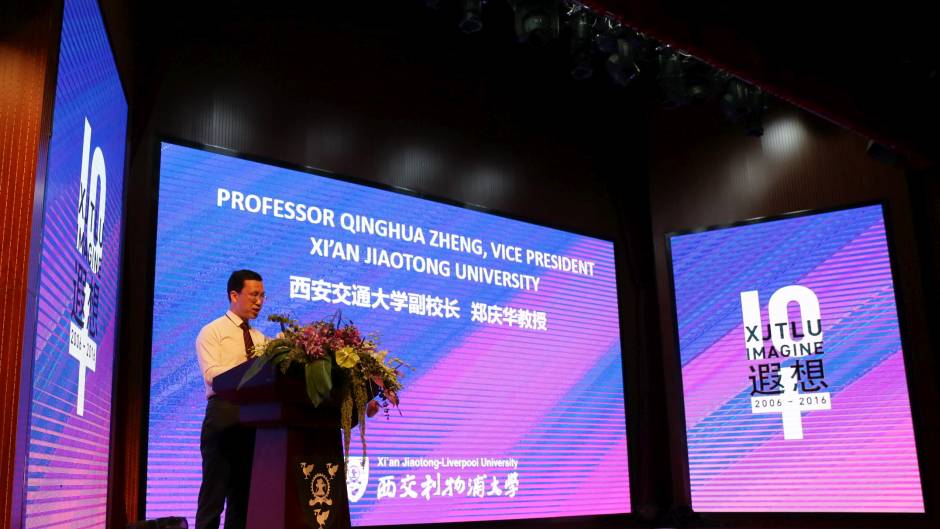 "As one of the parent universities, we are so proud of the extraordinary achievements of XJTLU, which sets a great example for developing an international education model," he said. "XJTLU's experience and success has impacted China's higher education transform in a very positive way."
The contribution of both local and national government to XJTLU's development was also recognised by a number of the speakers and the presenters.
Jiangsu Department of Education representative Xiaocheng Ding talked of the importance of developing international higher to Jiangsu Province and said he expected XJTLU to grow into a "world-renowned university with unique Chinese features".
Mayor of Suzhou Futian Qu added that XJTLU's continued success was crucial to Suzhou's sustainable development: "The futures of Suzhou and XJTLU are closely connected and they will be continually beneficial to each other," he said.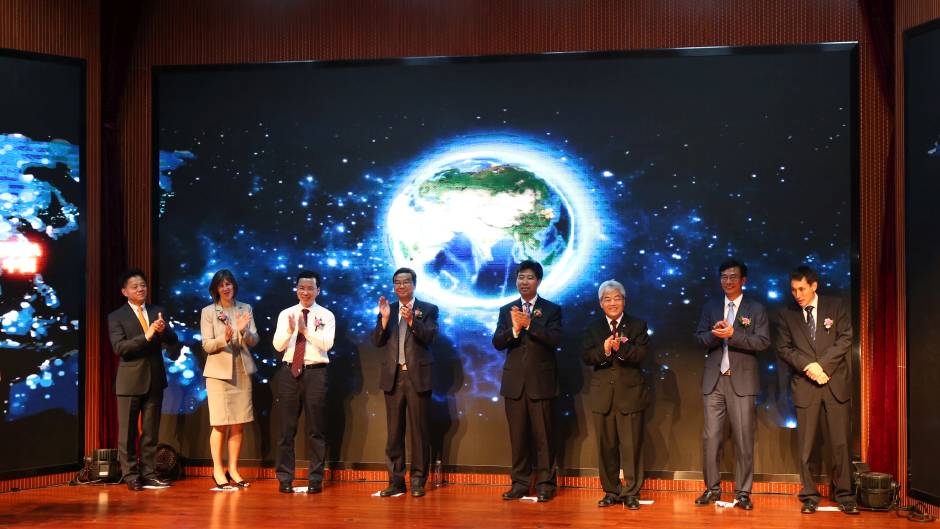 Honouring key people
Among a wide-ranging, celebratory programme, one of the day's most poignant activities was the opening of the Plaza of Honour, on the University's new South Campus.
The plaza features raised seating areas adorned with plaques that carry the names and achievements of more than 40 people who have made significant contributions to XJTLU's development and reputation. It is hoped new names will be added to the plaques as years go by.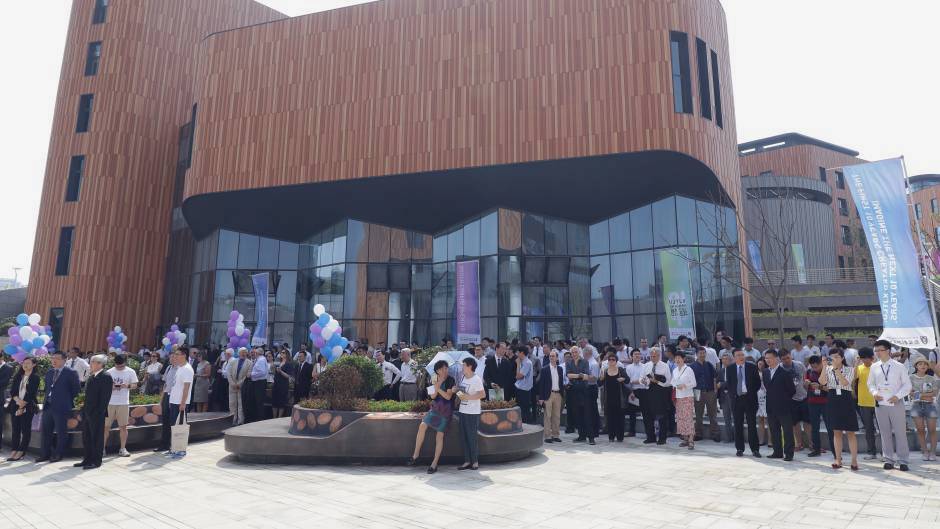 Dr Minzhu Yang, vice president at XJTLU, officially opened the plaza. He said: "We have made remarkable progress in our first 10 years. But, this didn't happen all by itself. It happened because of contributions from our entire XJTLU family, who generously provided tremendous support. We are proud to open this 'Plaza of Honour' as a special place to recognise those who made outstanding contributions to our University."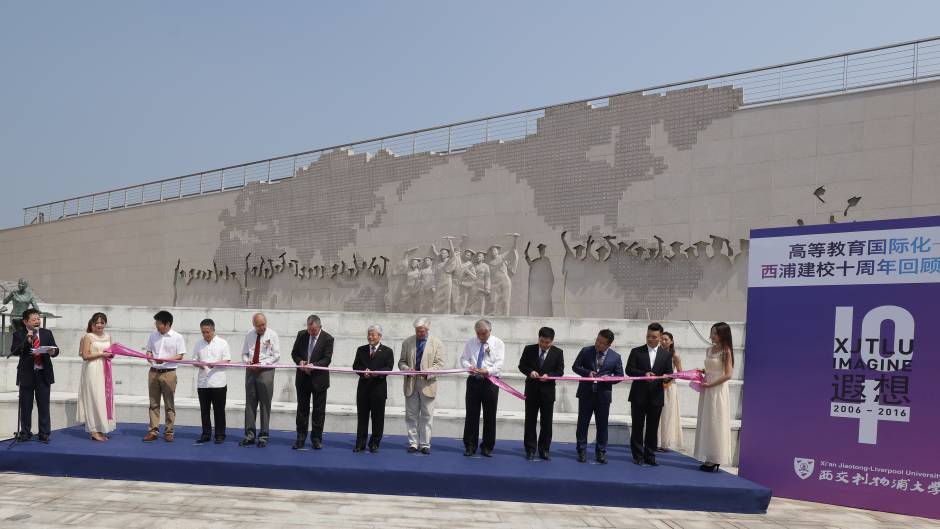 XJTLU BSc Financial Mathematics graduate Jiefu Chen was one of the people honoured with a plaque. He founded the XJTLU Shanghai Alumni Association and is a former president of both the XJTLU Alumni Association and the Chinese Society of the University of Liverpool.
He now works as a big data financial product manager at Sinolink Securities in Shanghai and credits his study at XJTLU with equipping him with the skills he needed for his career.
"I am very proud and glad to receive the award. I am accepting the award on behalf of all the alumni who have contributed to the Shanghai alumni branch," he said.
A day of celebration
The day's events attracted a number of XJTLU staff, students, alumni and external guests all keen to take part in the milestone celebrations.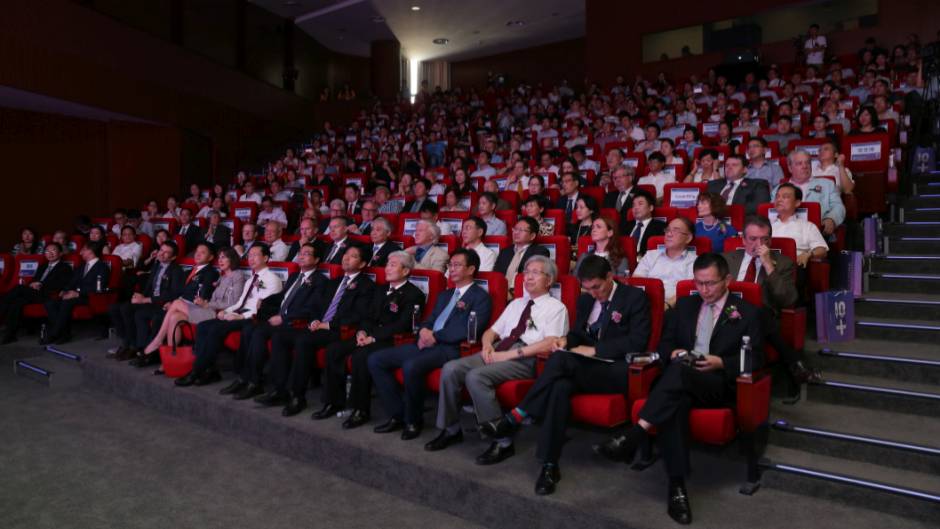 Richard Tian has been an external mentor to XJTLU students for the past six years. He came to the celebrations because he has seen the growth of the University and was impressed by the changes and the South Campus.
"I like the 'imagine' theme because I've seen the growth of this University and I can imagine its future," he said.
Janet Thistlethwaite joined XJTLU the day before the event as its new director of the Centre for Academic Affairs. She was impressed by her first event at the University. "It's very well organised and the South Campus is wonderful. I can't get over how quickly it's been built," she said.
Janet joined XJTLU from the University of Liverpool so the anniversary celebrations were a chance for her to see former colleagues who had travelled from the UK for the occasion. "I like the opportunity XJTLU gives Liverpool students to come to China and get a feel for this amazing county," she added.
The 10 year anniversary event followed an alumni gathering two days before that saw a record largest number of XJTLU alumni return to the University's campus.