The biggest and most advanced simultaneous interpreting lab of its kind in Mainland China has opened at Xi'an Jiaotong-Liverpool University.
The lab, which is housed in the Humanities and Science Building on the University's new South Campus, will aid the training of undergraduates students studying Applied English, English and Finance, English and International Business and English and Communication Studies, as well as postgraduates on the MA Mass Media Translation programme.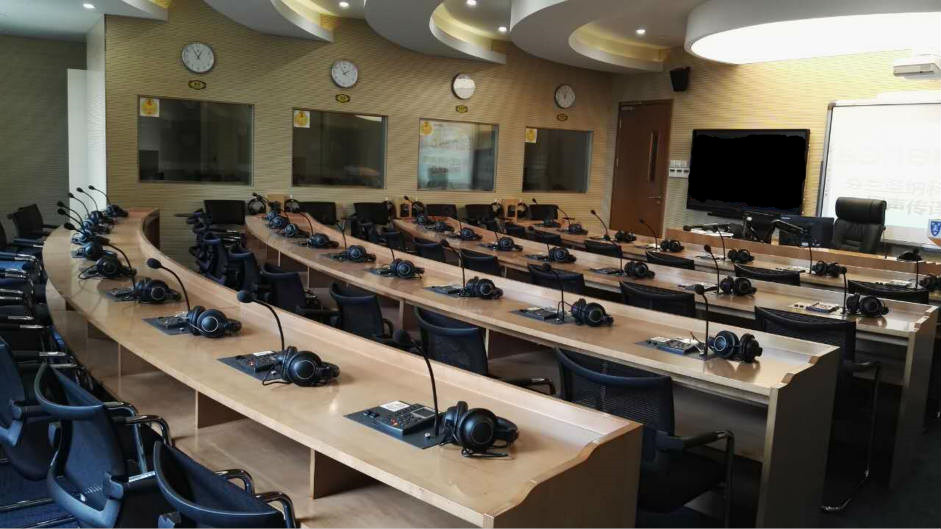 They will use the lab to hone their simultaneous interpreting skills, learning how to listen to speech in one language and orally translating it in 'real-time' into another. It is one of the most difficult skills in translation.
Dr Zhoulin Ruan, head of the Department of English at XJTLU, said that the lab would allow the department to increase its practical teaching in interpretation to further enhance students' professional abilities and international competitiveness.
XJTLU is the first user in Mainland China of the Sanako Lab Simultaneous Interpretation Training System (STS). It allows individualised teaching and can monitor and record students' progress, convert existing text materials into audio data and create new material.
The lab is equipped with 34 user working stations, 12 observers' stations and eight simultaneous interpreting booths with a capacity to host 16 interpreters. It can also accommodate international conferences that require multilingual simultaneous interpreting services.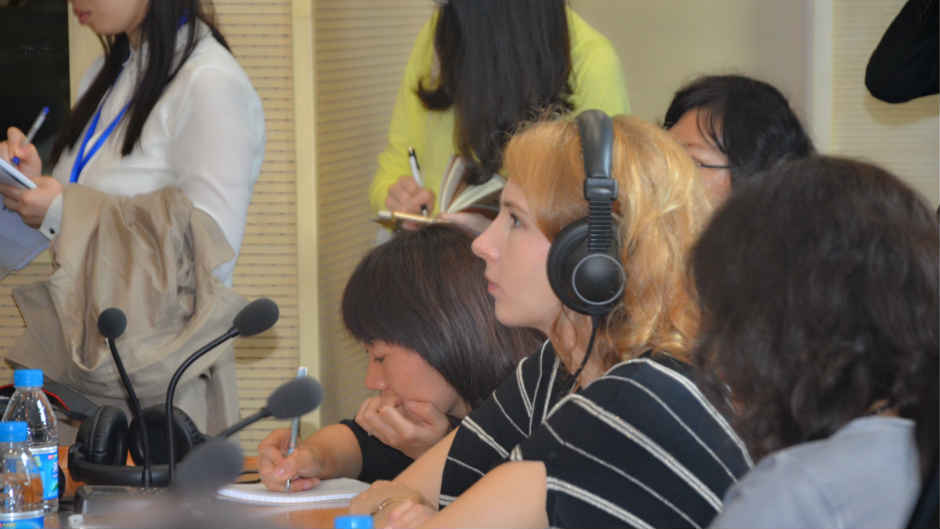 Professor Jun Zhao, dean of the School of Interpreting and Translation Studies at Guangdong University of Foreign Studies, said: "The language service industry has developed rapidly in China in recent years and this kind of simultaneous interpreting lab will be important for improving students' practical interpreting abilities and developing their careers."
Students on the University's new MA Mass Media Translation programme will be among the first to benefit from the lab's facilities. The programme, which is designed to cater to the needs of both practitioners and those aspiring to pursue research in translation studies, is the first of its kind in Mainland China.
"This programme meets the translation market's demands and has the additional advantages of XJTLU's international environment and focus on cross-cultural communication," said Qian Xia, a lecturer from the Department of English at XJTLU.
"We have cooperated with enterprises within the industry to jointly set up internships and create opportunities for students to experience more real translation situations."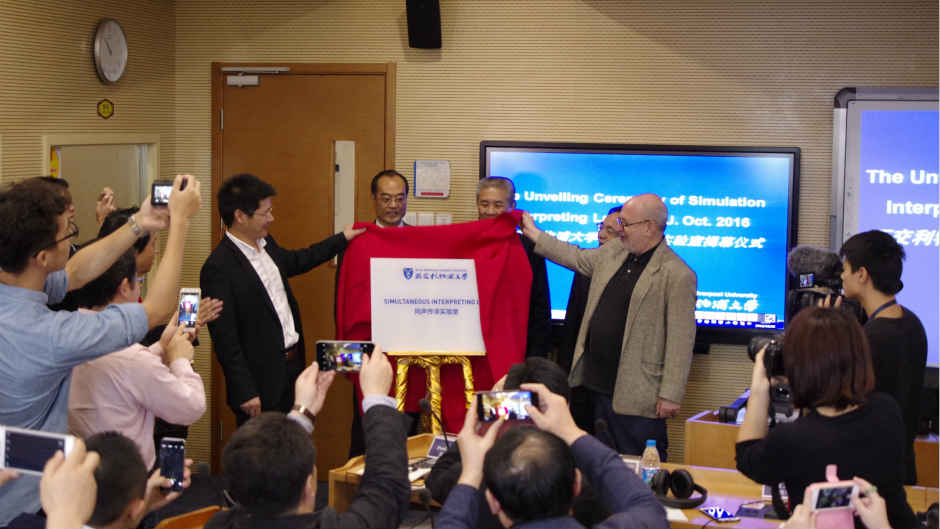 Feng Chen from Sanako said that they hoped to use XJTLU's simultaneous lab as a case study to provide better support to Chinese universities that aim to build similar facilities.
Professor David Goodman, head of humanities and social sciences at XJTLU, and Dr Ruan unveiled the lab at an official launch event on 22 October 2016. A round-table workshop on translation education in the globalised context was held in the afternoon.