Xi'an Jiaotong-Liverpool University hosted the first training course in Suzhou for Premier Skills, an initiative run by the UK Premier League and the British Council that uses football to bolster communities and help to develop a brighter future for young people around the world.
Premier Skills courses are organised in collaboration with the Federation of University Sports of China under the Ministry of Education and are part of a wider initiative of collaboration with the UK to further the growth of football in China.
Football instructors from various provinces of China attended the week-long course consisting of outdoor training on the Wenxing Plaza football pitch and indoor sessions held in XJTLU classrooms.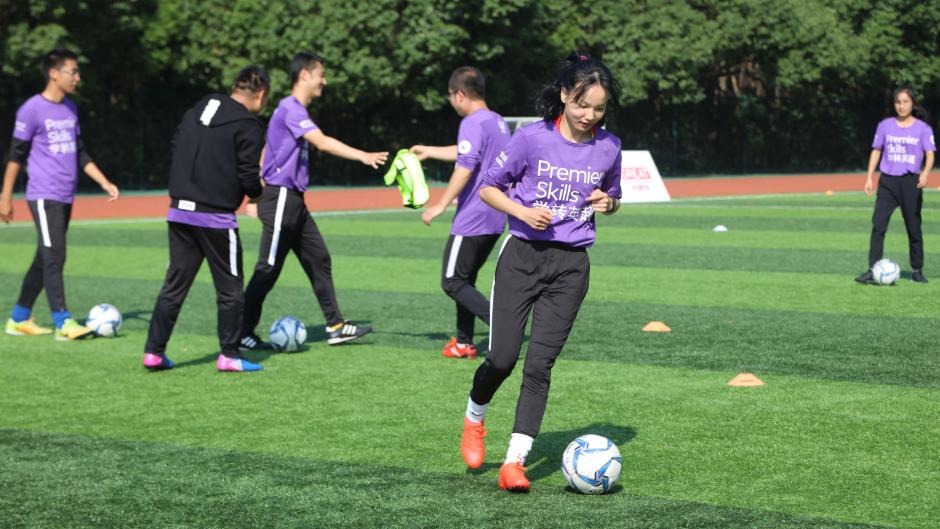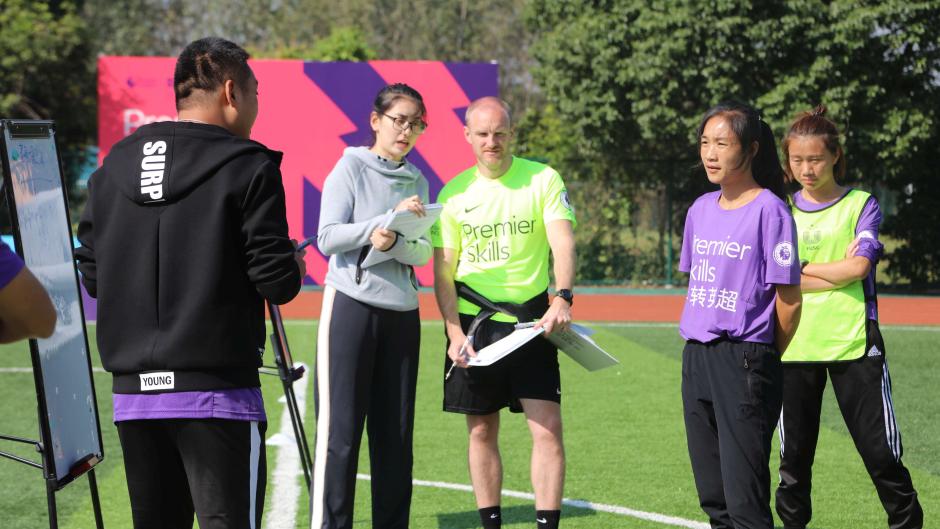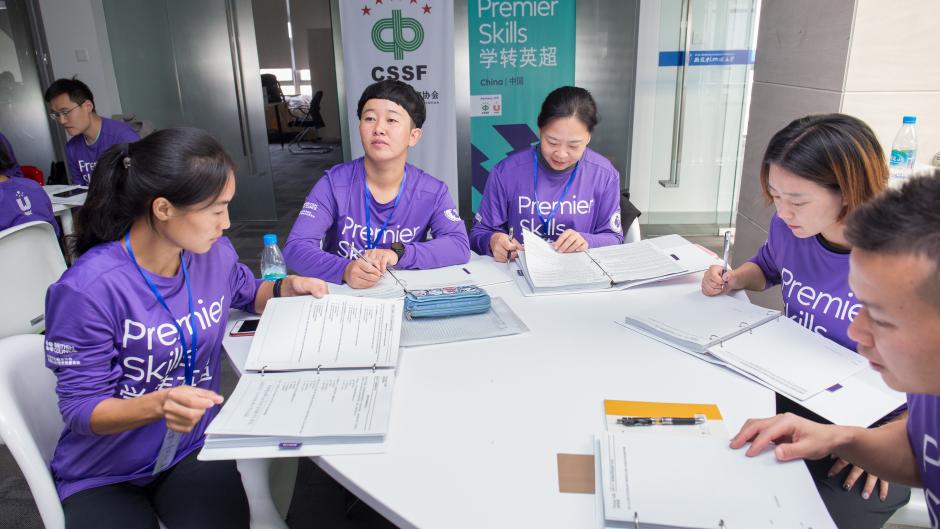 Primary school PE teacher Yinyan Li (pictured above, second from the left) from Shanxi province, was one of the 31 participants. She said she chose to teach football because she thinks the sport can instil in people a lot of good qualities, such as positivity and unity. She also thinks it's a very accessible sport:
"Other sports require specific spaces, but football can be played almost anywhere," she said. "I teach in a rural town and there are many places surrounding the school than can be used for training."
Holding international training courses is part of the wider internationalisation strategy at the University according to Professor Stuart Perrin, dean for international affairs:
"Former Vice President for Academic Affairs Professor André Brown was the driving force behind this initiative. He correctly identified Premier Skills as an example of how XJTLU can help to improve the level of football in China and transfer educational culture from the UK," he said.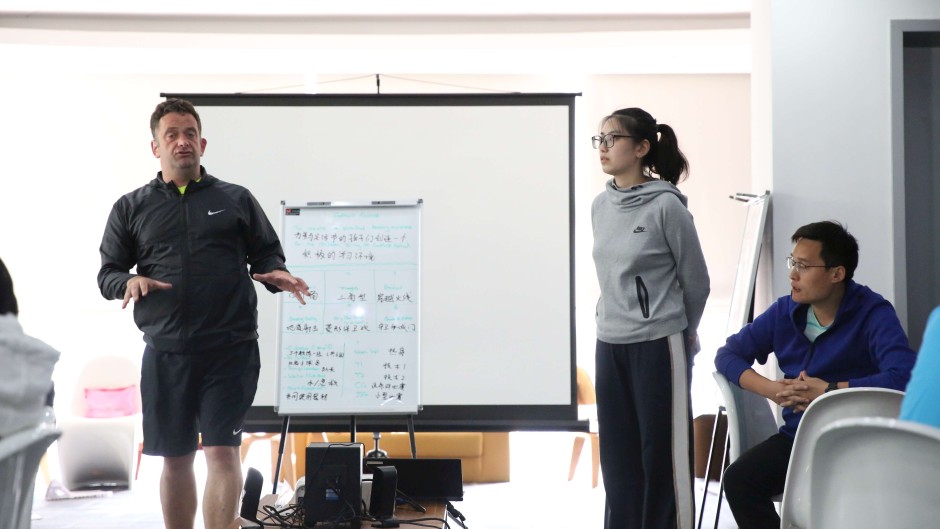 The course was led by the British Council's Football Development Manager and Premier Skills Head Coach Warren Leat (pictured above, left), with support from community coach Dan Rook from Portsmouth Football Club. Warren spoke about the aims of Premier Skills:
"We provide face-to-face training for grassroots coaches and referees, giving them the skills and support to develop their own community football projects," he said.
"Each group has participants from varied backgrounds often including primary school, middle school, and university-level coaches," said Warren, "and instead of prescribing how things should be done we try to provide coaches with knowledge that they can adapt to their own unique situations."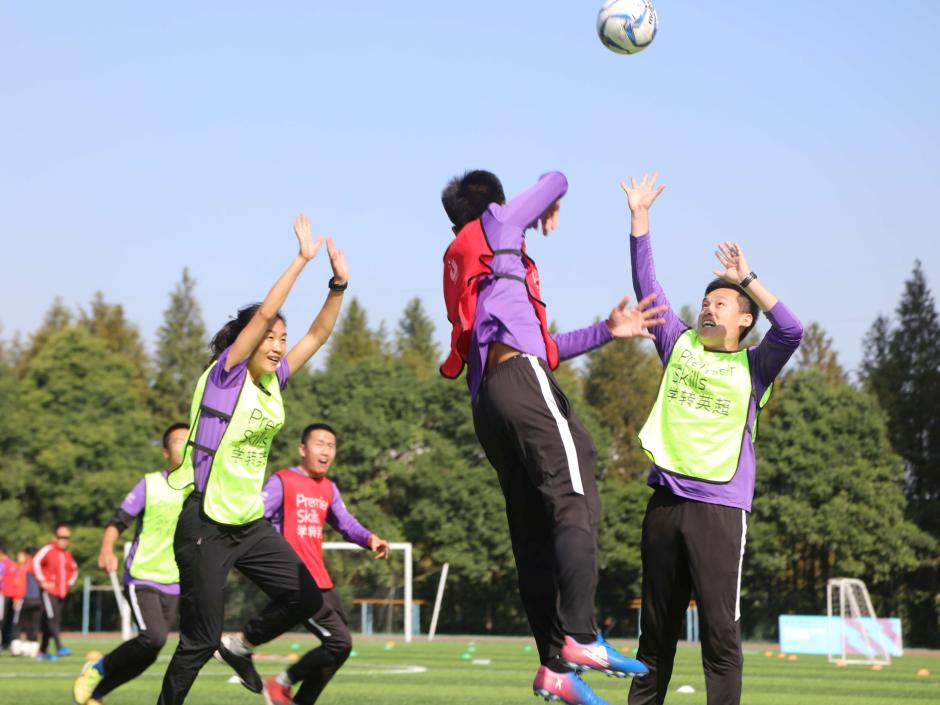 "We have really talented interpreters, and we use a lot of demonstrations to get ideas across. Also, all the written course material is provided in English and Chinese," he added.
Participant Yinyan Li commented that football is becoming very popular with girls in China, an observation that was also made by coach Dan Rook:
"The women's game is in a really good place in China," he said, "and I'm really impressed with all the female participants on the course, not just as coaches but as players as well."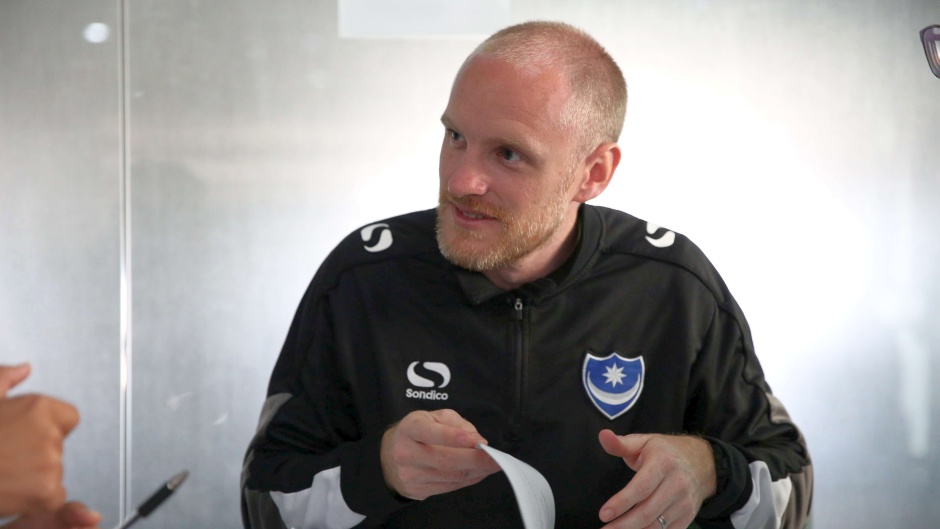 As well as offering practical support to Warren, Dan (pictured above) shared his experiences in community football education in the UK with the trainee coaches:
"I think it was good for the participants to meet someone who's working in football education in the UK," he said. "They asked me questions about my role in the UK and shared information about the community schemes I've helped to deliver around Portsmouth."
When asked what makes a good football coach, Dan said:
"As with any form of teaching, communication is really important. With football coaching, the more experience you have the easier it gets, as a lot of it comes down to confidence: you need to give technical information to the players in a clear and authoritative manner."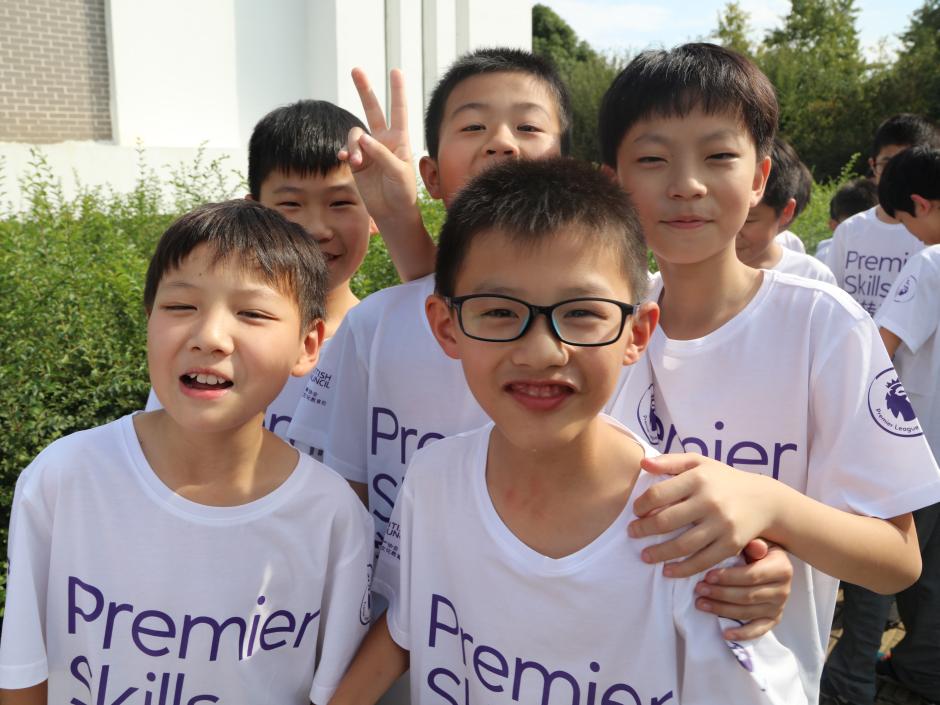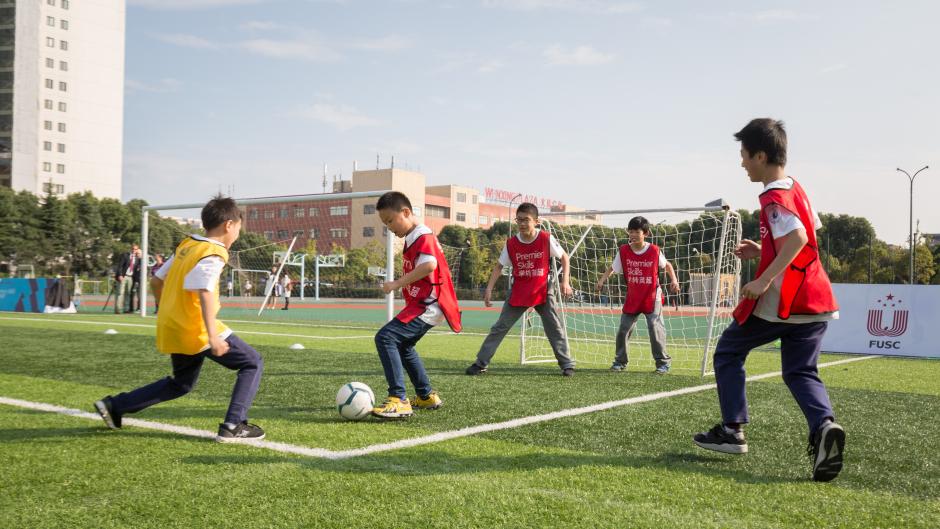 The final day of the course included a session with children from XJTLU Affiliated School, allowing participants to implement the knowledge they had learned.
XJTLU has been confirmed as one of four training hubs for Premier Skills courses in China that, over the next four years, aim to improve the skills of over 5000 football coaches.
"Our University is ideally situated to provide this course," said Mark Coyle, coordinator for the Premier Skills course at XJTLU and a tutor in the Language Centre at the University, "not just as Suzhou's climate and environment are perfect for football, but also as our University understands the emphasis and training needs of providing a British style of education in China."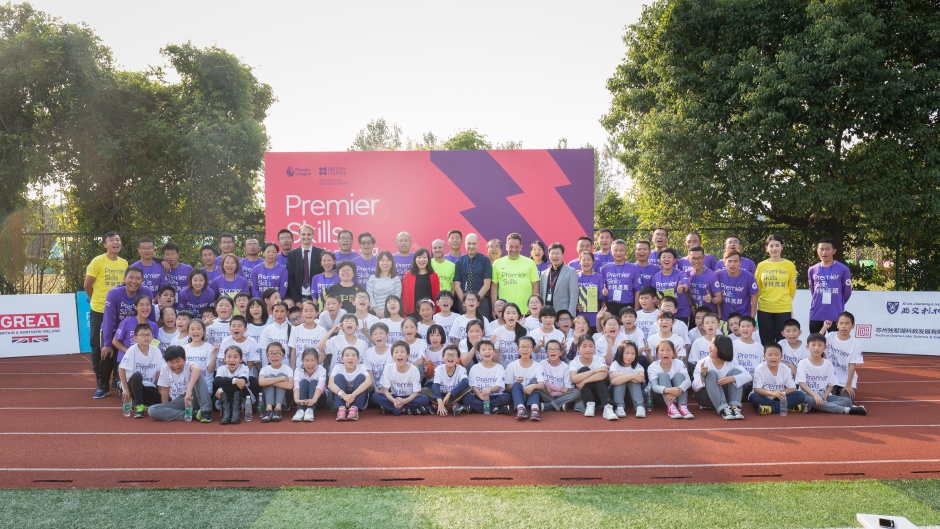 by Danny Abbasi and Shuqi Li; photos by Liping Tian and Weiqian Zhang