Xi'an Jiaotong-Liverpool University (XJTLU) announced the establishment of XJTLU Affiliated School (XJTLU-AS) in Suzhou last week. The Director of Suzhou Education Bureau Mrs. Yuehua Gu, Chairman of XJTLU-AS Education Committee and Executive President of XJTLU Professor Youmin Xi, XJTLU Vice Presidents Professor André Brown, Dr. Minzhu Yang and Dr. Yimin Ding and the Academic Strategic Team of XJTLU attended the launch ceremony.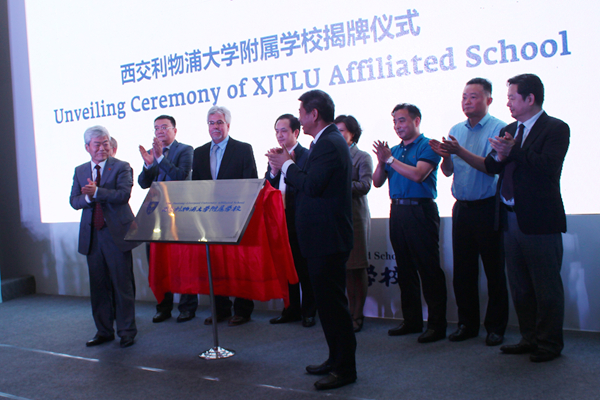 XJTLU-AS is authorised by the Ministry of Education (MoE) of China as an affiliated school of a modern international university. It will carry on the international educational philosophy of XJTLU to integrate global education resources and create multiple education models in training students.
The mission of XJTLU-AS, as highlighted by Professor Xi is, 'Bringing up children who have integrated personalities and open minds; Exploring education concepts and models which can develop interest, stimulate exploration and release potential; Helping children to enter a more complex environment in the coming era; and Promoting the reform of pre-school and basic education in China.'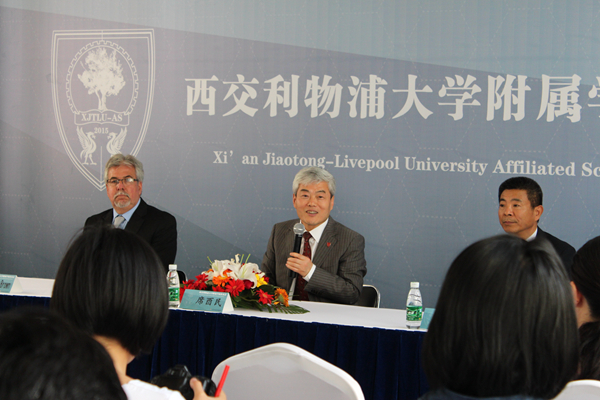 Regarding the motivation for establishing XJTLU-AS, Professor Xi explained that XJTLU has been exploring international higher education which integrates the advantages of both Chinese and Western education and takes Educating as its core concept since its establishment in 2006. During the past 9 years, XJTLU has experienced the lack of 'Human-based Education' in the Chinese traditional basic education, as well as students' educational weaknesses caused by a utilitarian education. These weaknesses can result in a longer adaptation period for many students after graduating from university and in entering the competitive international environment.
Professor Xi indicated that key strategic considerations of merging Suzhou Blue Tassel School and XJTLU were: 1) exploring an international education brand that combines Chinese and Western culture and 2) as Suzhou Blue Tassel School has the largest ecological campus in eastern China it will allow for further growth of XJTLU-AS with added resources from XJTLU.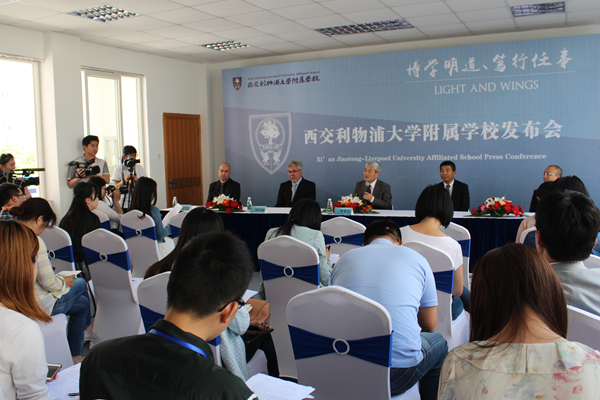 XJTLU will innovatively develop XJTLU-AS by: injecting a more systematic and international training system to cultivate global citizens into XJTLU-AS and inspire open minds of children from an early age; transform XJTLU-AS from an ordinary private school to a high-standard international school by reforming the school management systematically and comprehensively; reconstruct the whole school to make the campus atmosphere and facilities more suitable for future basic education.
In terms of the recruitment plan which was of great interest to parents and, XJTLU-AS announced that it will be divided into three main divisions: independent kindergarten, domestic and international departments. At the start of the new school, there will not be any substantial adjustments to the original recruitment plan and the tuition fees, but it will strengthen the interview process of autonomous recruitment to filter the students with better development potential and comprehensive qualities. As the school matures, corresponding adjustments will be made according to research and a systematic development plan.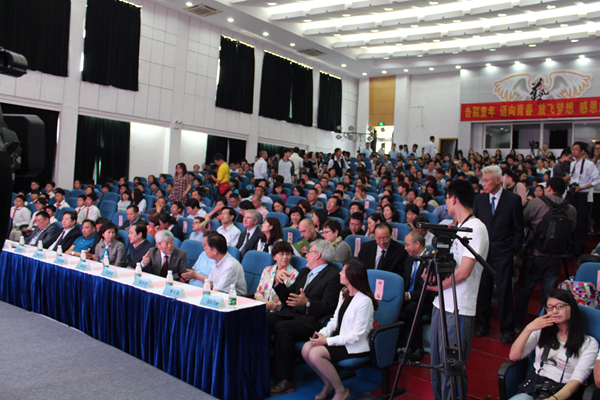 XJTLU-AS will utilise XJTLU's international network and platform to offer multiple access of continued education to satisfy different requirements of and demands from students.
Mrs. Yuehua Gu, Director of Suzhou Education Bureau, expressed that the combination of XJTLU and XJTLU-AS has a significant effect on educational reform and exploration. The establishment of XJTLU-AS has built an overpass from preschool education to higher education and contributed to talent training. At the same time, the alliance between higher education and basic education will also lead and push forward the economic development in Wuzhong, Suzhou.