A research collaboration contract between Shanghai Jun Dao Residential Industry Co., Ltd and the Institute for Sustainable Materials and Environment of XJTLU (ISME) has been signed following the signing of an MOU in September. Professor Chee Seong Chin, director of ISME, and Dr Jun Xia will serve as the principle investigators for this project.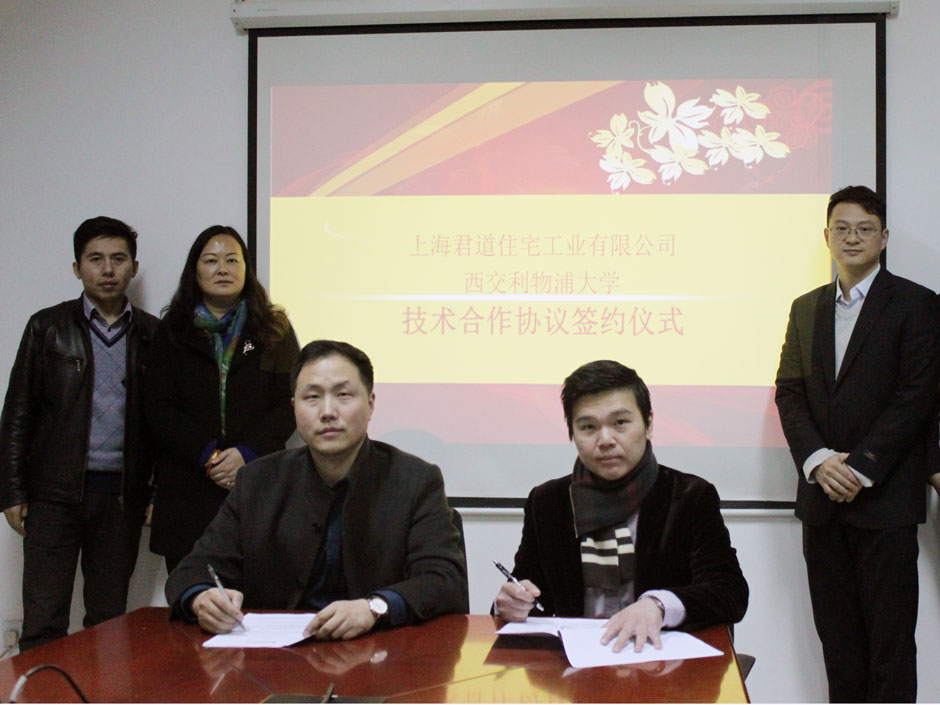 Shanghai Jun Dao Residential Industry Co., Ltd and ISME will work together on the performance assessment and optimization of the prefabricated exterior wall panels reinforced with light gauge steel frames, development of corresponding new construction material and components, and the comprehensive utilisation of Building Information Modeling over the next four years. The total investment is RMB 500,000 with opportunities of hiring PhD students and research assistants.Shanghai Jun Dao Residential Industry Co., Ltd is a leading supplier of green prefabricated concrete components for the construction and housing industry. It has cooperated with leading companies including Vanke and Jinmao Group, It aims to provide sustainable products to Chinese clients including the new generation exterior wall system for concrete and steel buildings with strategic support from the ISME.
As a joint initiative between the Departments of Civil Engineering, Chemistry, Environmental Science and Industrial Design at XJTLU, one of the main aims of the Institute is to facilitate multidisciplinary research interaction and collaboration in the key sustainability and environmental aspects of building materials.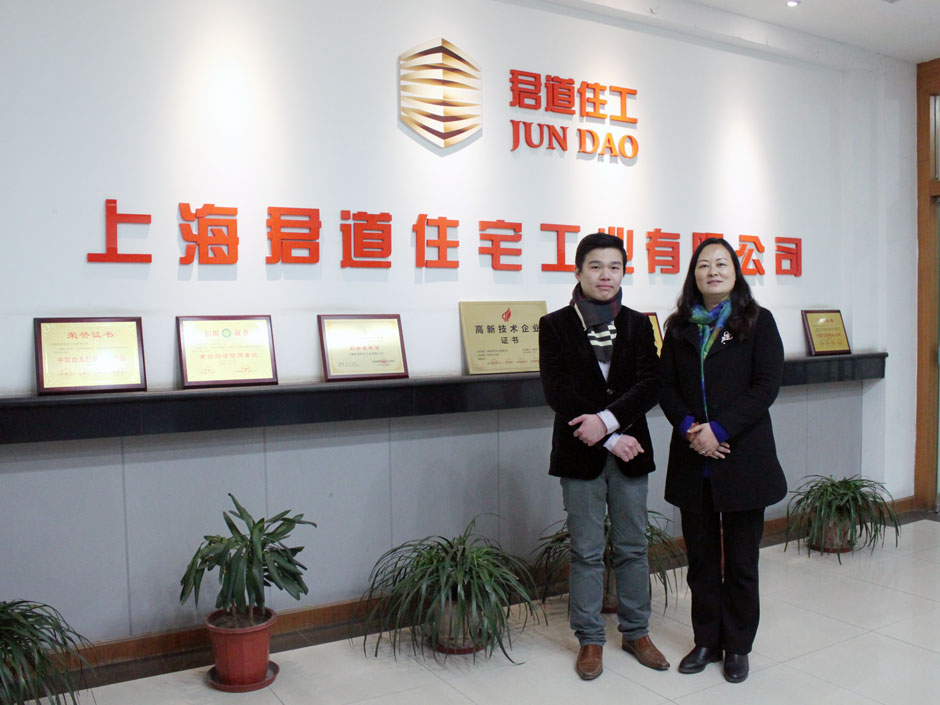 (Left to right: Professor Chee Seong Chin, Ms Yanli Gu, chairman of Shanghai Jun Dao)
The two parties will work on the proof testing of the prototype exterior wall system using the 500-ton comprehensive testing system recently installed in the civil engineering structural laboratory.
(story and photos provided by ISME, edited by Jacqueline Bánki)