Professor Zhiyue Bo has officially joined Xi'an Jiaotong-Liverpool University as director of the newly-established XIPU Institution which aims to promote world peace and the inclusive prosperity of all nations by sharing China's development experiences.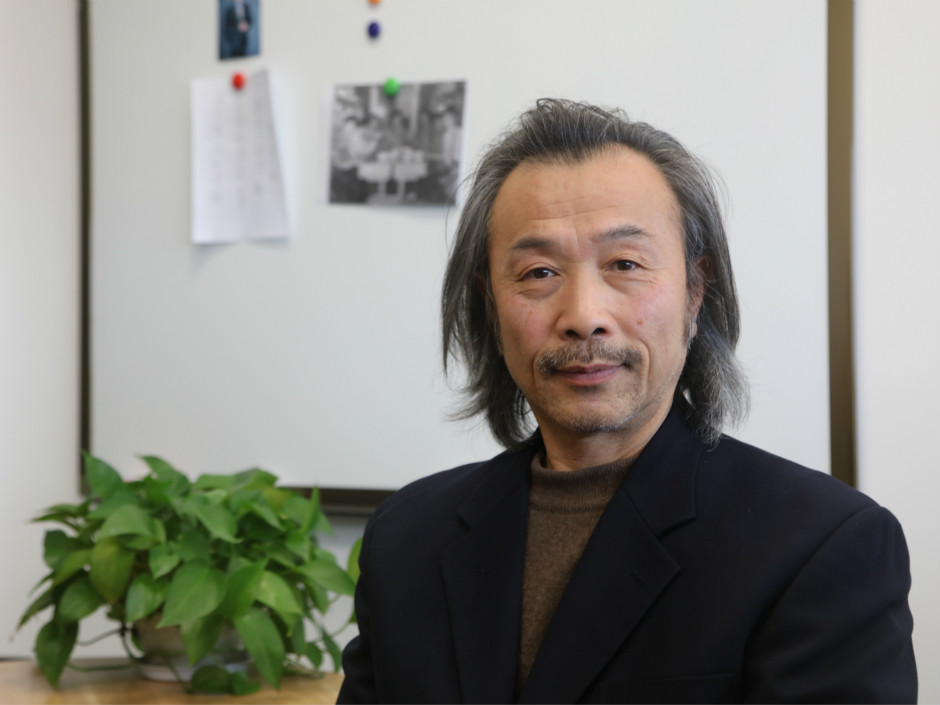 XJTLU will focus on further developing its scientific research capability and enhance its social service quality as part of the designated second ten-year strategy. As a major measure under this development strategy, the XIPU Institution was co-founded by XJTLU, Suzhou municipal government and Suzhou Industrial Park in October 2017.
The XIPU Institution will conduct policy-related empirical research and provide suggestions on local development for the government of Suzhou. It is an international platform for China and the rest of the world.
"The XIPU Institution is positioned as a high-level, international and comprehensive think tank which focuses on local development and industry promotion," said Professor Bo.
He stated that after more than 20 years of development, Suzhou Industrial Park is at an important juncture of transformation and upgrading. In 2015, the State Council approved SIP as China's first comprehensive pilot zone for opening up to external industry and innovation. The park urgently needed high-level intellectual support for its first try at industrial innovation and development.
"One of the missions of the XIPU Institution is to provide ideas and suggestions for the all-round transformation and upgrade of SIP and the Suzhou municipal government in terms of politics, economy, society, culture and innovation," added Professor Bo.
In a bid to form a joint force and play the role of 'external brain' and 'adviser' for the innovative and sustainable development of SIP and Suzhou, a core strategy of the XIPU Institution is to make full use of the discipline strength, scientific research capacity and advantages of XJTLU being an international university to:
• attract domestic and foreign high-end research talent and resources
• work together with government departments and strategic industries in SIP
• integrate universities and research institutions in the Suzhou Science and Education Innovation District
"The second mission of this XIPU Institution, is to showcase the Suzhou model and SIP brand to the world, especially to developing countries," said Professor Bo.
He pointed out that based on Singapore's urban planning, economic and social management and green development model, SIP has forged its own development path throughout the past 20 years and established its own brand.
According to a survey conducted by China's Ministry of Science and Technology in 2016, among the 147 national high-tech parks in China, SIP is ranked first in terms of global competitiveness.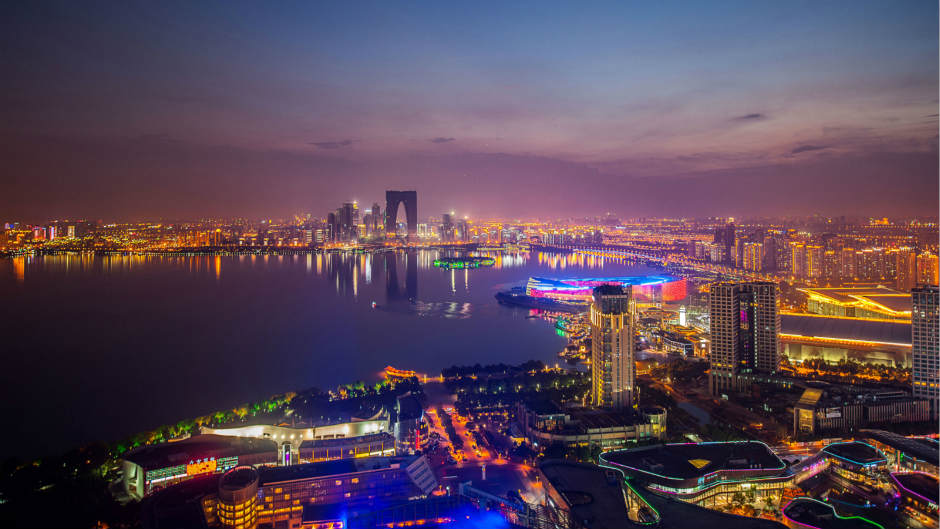 Since its year of establishment in 1994 to 2013, the GDP of SIP has grown from 1.1 billion RMB to 190 billion and the GDP per capita has risen from less than 800 US dollars to 41 thousand US dollars. SIP was developed from the Wuxian county farmland of 2 square kilometers into a modern city with a high-tech industrial park at its core, beautiful scenery and about one million people.
In 2015, SIP was approved to be China's first comprehensive pilot zone for opening up and innovation, which signified an upgrade from SIP 1.0 to SIP 2.0. The focus of this upgrade will be moving from a foreign and domestic manufacturing investment park to a high-tech innovative and entrepreneurial industrial park focusing on research and development, finance, technology and shared services.
Professor Bo continued: "For countries that are eager to achieve industrialisation, SIP version 2.0 is very valuable because it does not comprimise the environment and can strike a balance in terms of economic and social development. It can also accelerate the upgrade of domestic industries through innovation.
Based on the resources of SIP, the XIPU Institution is committed to becoming the headquarter of high-tech research zones and industrial parks globally. It also promotes the SIP model and brand to other regions and countries, such as countries involved in the Belt and Road Initiative and shares its development experience."
The International Advisory Committee of the XIPU Institution was recently established. The President of Ethiopia, Dr Mulatu Teshome, is the honorary chairman. Other members include: Professor Adam Prezeworski, member of the American Academy of Arts and Sciences and the Carroll and Milton Professor of Politics and (by courtesy) Economics at New York University; Professor Andrew Walder, member of the American Academy of Arts and Sciences, the Denise O'Leary and Kent Thiry Professor (Sociology) in the School of Humanities and Sciences, and senior fellow in the Freeman Spogli Institute for International Studies at Stanford University; Professor Brady Womack, professor of Foreign Affairs and the Miller Center's C K Yen Chair at the University of Virginia. Professor Shantong Li, senior research fellow and former director general of the Department of Development Strategy and Regional Economy of Development Research Center (DRC) of the State Council (People's Republic of China); and Professor Langhui Huang, a famous statistician and former director-general of the Department of Enterprises Survey, the director-general of the Department of Urban Survey and the director-general of the Department of International Statistics Information.
The XIPU Institution will be responsible for:
Writing the XIPU Institution Report
Providing intellectual support for policy-making by local governments in China
Conducting commissioned research on social-economic issues in China
Tracking and evaluating the implementation of specific policies
Conceptualising and developing strategies for the economic transition and upgrade of the region and industries.
Professor Bo is an internationally renowned scholar and a leading authority in Chinese elite politics. He graduated from Peking University with a Bachelor of Law and a Master of Law in International Politics and obtained his PhD in Political Science from the University of Chicago.
He held the inaugural Joe and Theresa Long Endowed Chair in Social Sciences at Tarleton State University and the recipient of the 2003-2004 Trustees' Distinguished Scholar Award at St. John Fisher College. He has also been Visiting Distinguished Professor at Shanghai Jiaotong University and Chair Professor at both Taiwan Chengchi University and Taiwan University.
By Bo Kou, translation by Boqiang Xiao, edited by Jacqueline Bánki