Xi'an Jiaotong-Liverpool University Open Day 2018, attracted more than 2,000 students and parents from across China making the event even more popular than last year.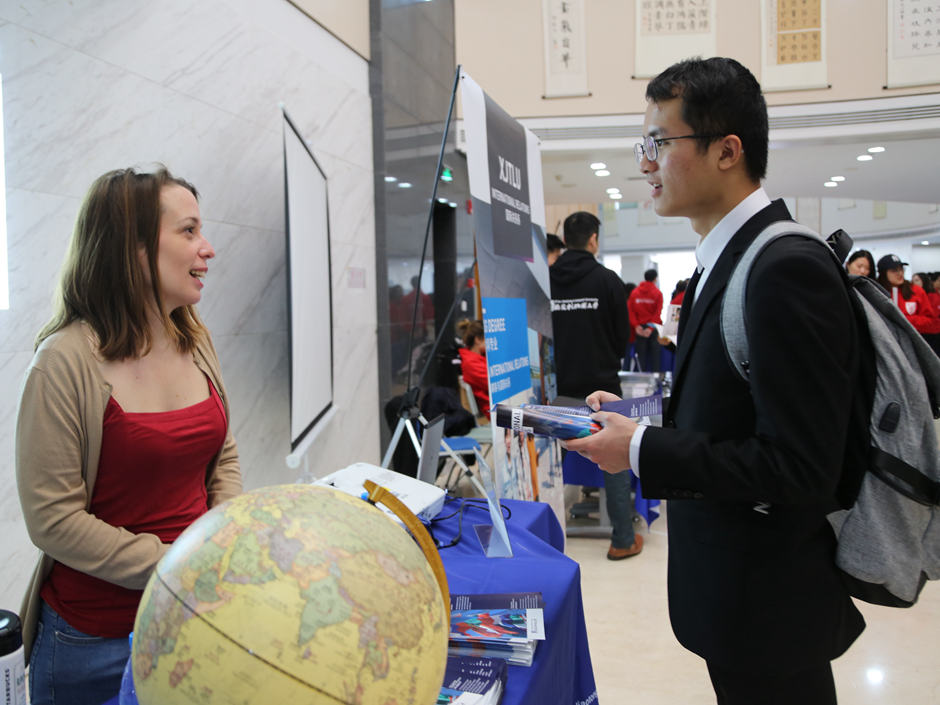 Various activities on the day, included admission consultation, guest speeches, department introductions and campus tours. The consultation tables of each department were surrounded by parents and students even before the day's activities started.
Professor Youmin Xi, executive president of XJTLU, introduced the unique educational philosophy and multi-national faculty of XJTLU. He said: "XJTLU takes students as the centre, the University provides them with a platform to see China on an international stage, not the other way around. We cultivate students into global players who can adapt to the complex international environment."
Professor Minzhu Yang, vice president of XJTLU, introduced the admission policies and admission details of the previous years. According to Professor Yang, students admitted through autonomous admission in Jiangsu Province will account for 5 percent of the overall number, with Guangdong Province fixed at 80 students.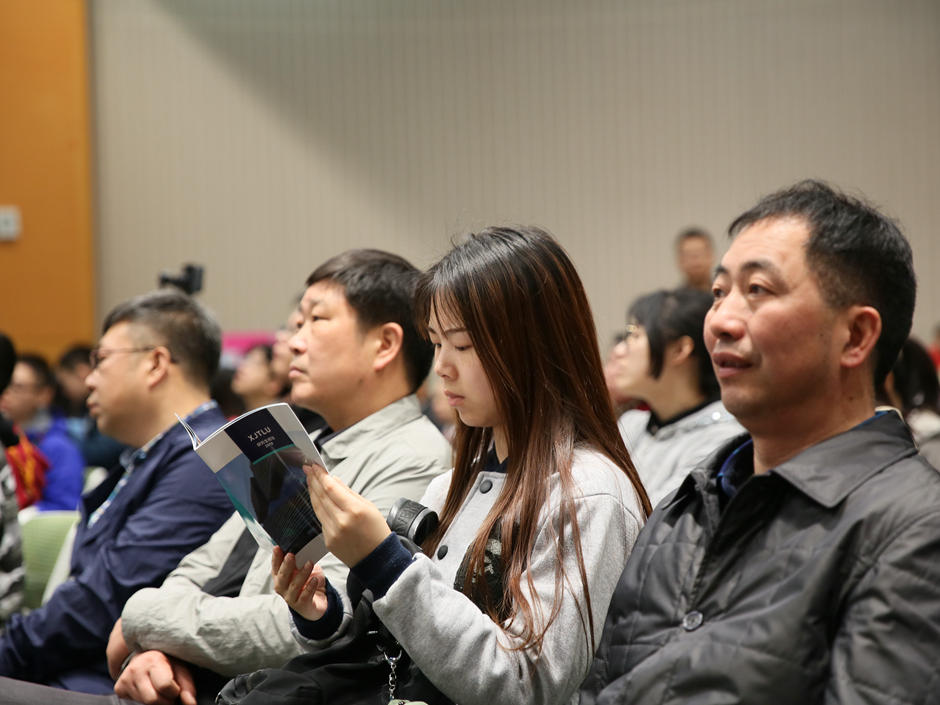 Dr Hui Wang, programme director of MA Mass Media Translation programme, told parents that this is the first master programme in mainland China for mass media translation training and bilingual communication.
She said: "Nowadays, the development trend of media communication is increasingly multi-lingual and multi-mode so mass media translation talents are required in the areas of marketing, communication, public relations and other related fields.
Yichen Wang, a year-three high school student from Suzhou Industrial Park No 2 Senior High School, attended the Open Day with his classmates. He said he was greatly interested in Applied Chemistry and had learnt a lot about XJTLU by attending the Open Day.
"I have always been fond of XJTLU. After the president's and alumni speeches, I have a more thorough understanding of the 'student-centred' teaching philosophy," he continued.
Yinin Hou (pictured below left) from Shanghai and her mother Shuoyan Chen (pictured below right) visited XJTLU to find out more information about autonomous admission.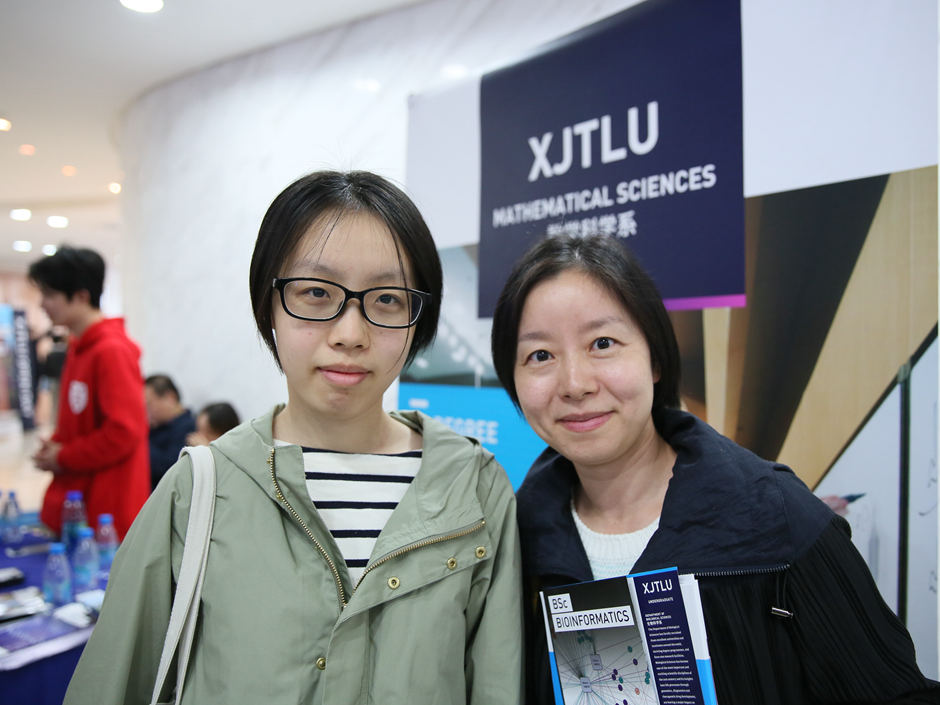 Shuoyan Chen said her daughter was in the second year of high school and was interested in biology. "The study of biology demands high quality equipment and XJTLU has cutting-edge facilities and an all-English learning environment. It is surely an excellent platform for my daughter to study abroad in the future."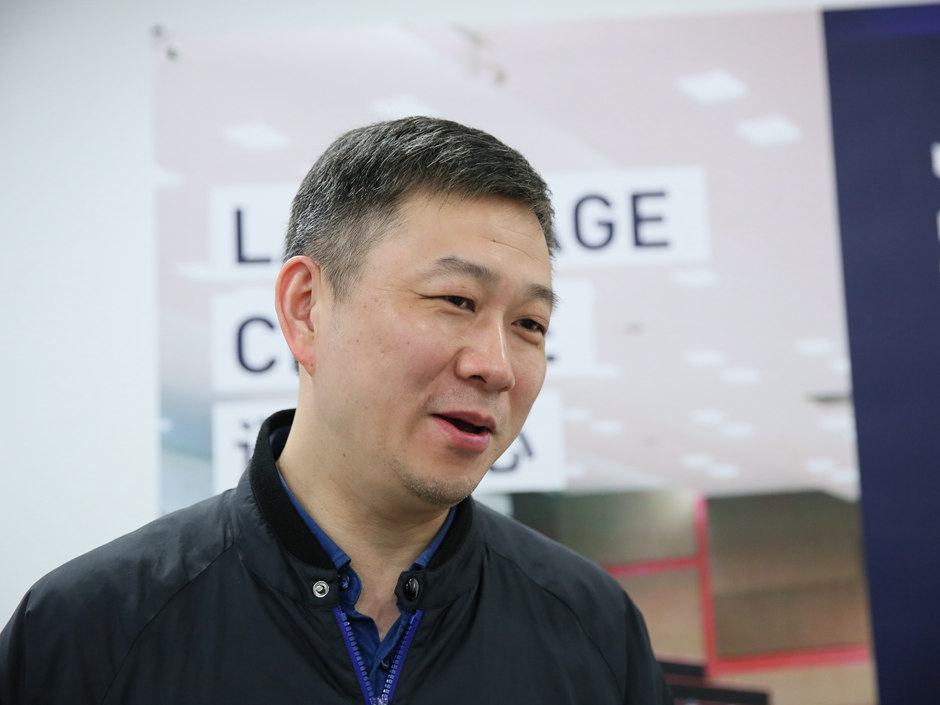 Qi Xie (pictured above) from Yang Zhou is an academic staff at Yangzhou University. As a university teacher, he agreed with the education concept of XJTLU, saying: "Traditional classes are still staff-centred and students learn passively but XJTLU cultivates students to learn actively and I hope my child can develop his independence here."
By Yingzhou Liu and Nan Ha, photos by Liping Tian and Danny Abbasi
Translation by Wangjie Qian, edited by Guojuan Wang and Jacqueline Bánki