A competition focused on innovation in the field of artificial intelligence was held at Xi'an Jiaotong-Liverpool University.
The XJTLU and Plug and Play Artificial Intelligence Innovation Hackathon concluded successfully at XJTLU with 11 teams from XJTLU and other universities taking part in the final.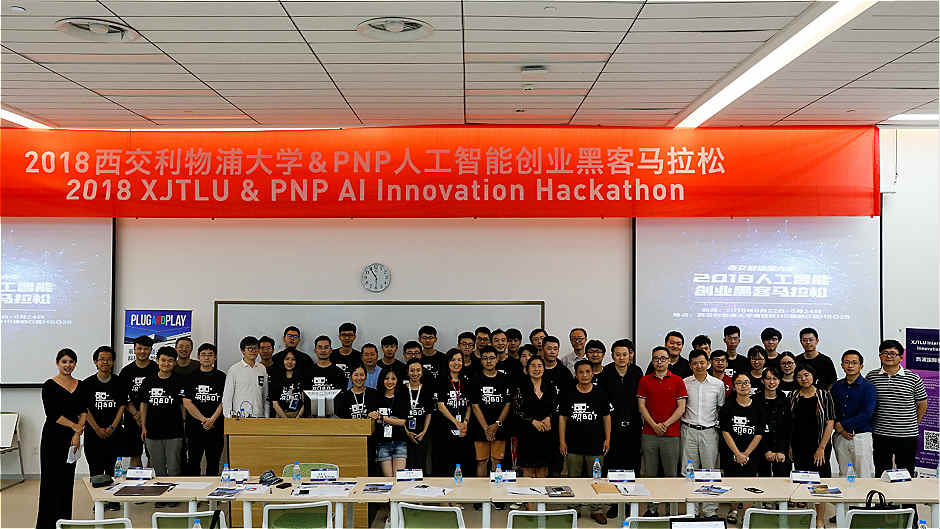 After 48 hours of incessant product development, an image recognition product called 'Automatic Piano' was given the first prize.
Hackathon is known as "the coolest carnival in the world for developers", where programmers are required to develop a product within a limited time, and to sleep on-site when they are tired. The work is submitted as soon as they finish.
In this contest, teams need to carry out the planning and development of a product within 48 hours. Once the products are ready, the teams present them to the public in a roadshow, and have their work reviewed by a panel of experts who judge the products according to the quality of coding, visual design, user experience, and commercial potential.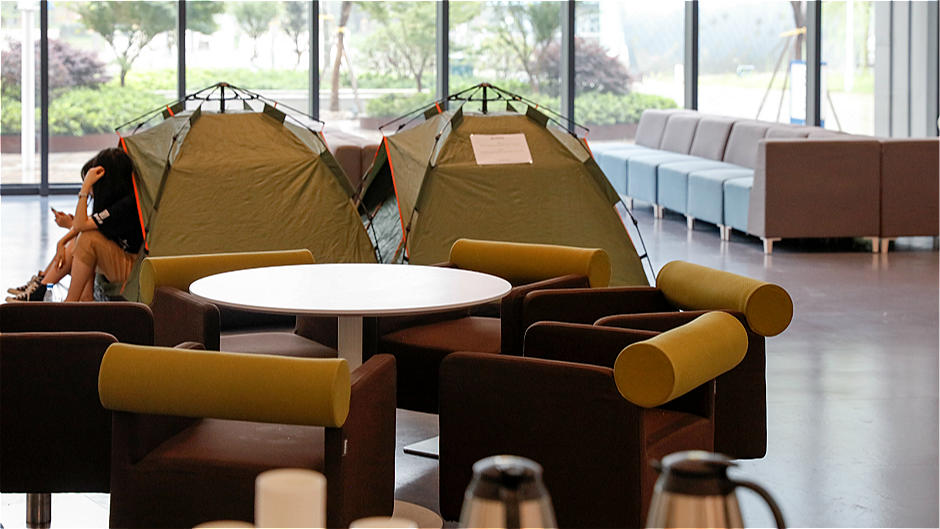 'Team Hath', from XJTLU, consisted of students Jiarong Zhuang, Mengyao Zheng, Yiming Lin, and Benning Jia. They created the Automatic Piano which, through image recognition, can play piano scores. The product won the first prize and the team received a reward of RMB 5,000 in cash.
"All it needs is a picture of a piano score or a PDF file, " explained Mengyao. "The Automatic Piano can recognise musical scores and play them out through a synthesiser.
"We have been here for two full days and now, finally, we can go back for a well-earned sleep," she continued. "Three of my teammates from the Department of Electrical and Electronic Engineering made a lot of effort to overcome some technological difficulties."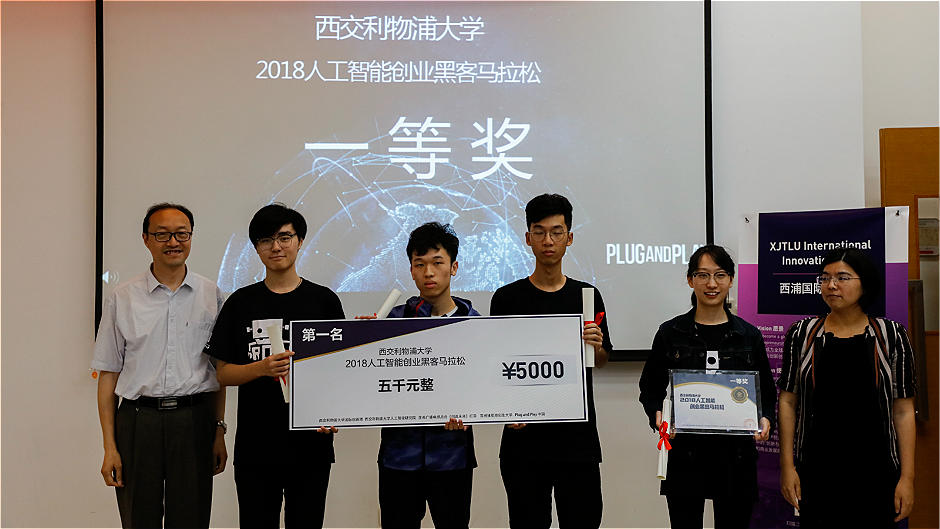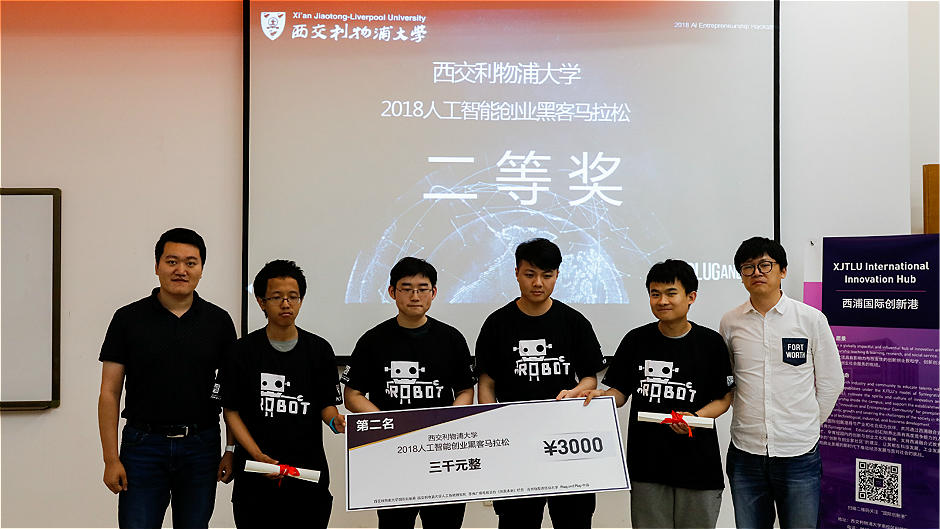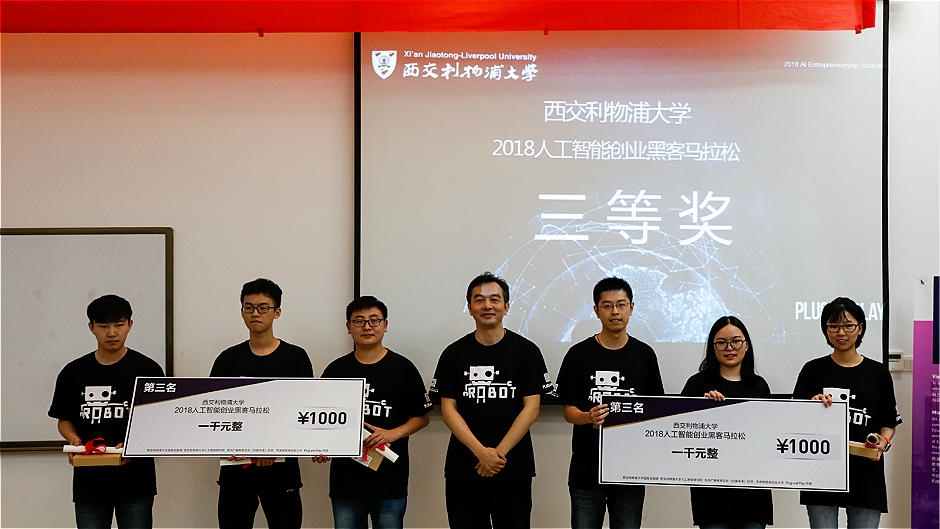 Qiuchen Qian, head of education and outreach for the International Innovation Hub at XJTLU, oversaw the organisation of the contest.
"Pre-contest training was organised by the IIH with help and support from Plug and Play," he said. "I'm very pleased with the subsequent achievements made by the 11 teams that took part.
"They had their initial ideas transformed into more mature and comprehensive plans, and took a great step forward to their entrepreneurial targets," he said.
"XJTLU is committed to the development of an Innovation and Entrepreneurship Community, and to create an atmosphere for innovation and entrepreneurship," continued Qian. "This kind of contest has always been an indispensable part of the innovation platform."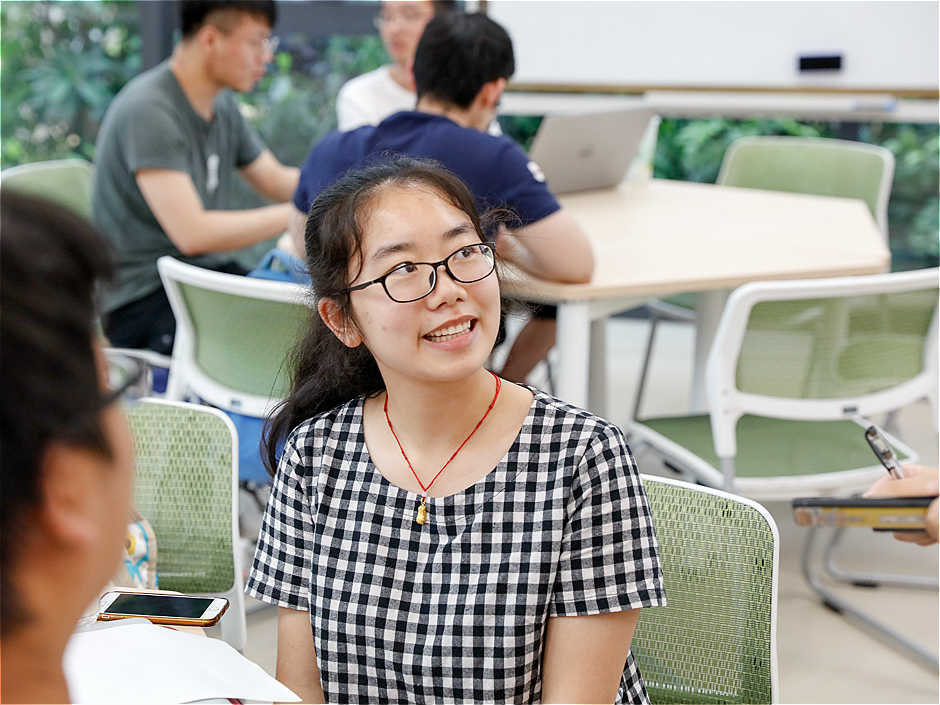 Professor Eng Gee Lim, dean for research and graduate studies, said: "XJTLU has always been concerned about the development of students' innovation and entrepreneurship skills. This Hackathon contest provides a very good communication platform for the students."
Fengqin Zheng, director of the Plug and Play Venture Capital Investment and International Innovation Programme, said:
"As a top hatcher based in Silicon Valley, Plug and Play pays a lot of attention to the development trends of future technologies, while university students are a special group of people with innovation capabilities.
"Plug and Play has developed an all-round strategic cooperation with XJTLU, which includes the Hackathon. We hope to exercise the entrepreneurial skills and improve the innovation awareness of XJTLU students through such chances, which will offer them a platform to better fit into society in the future."
By Fangyuan Liu and Heyang Liu, photos by Haochen Wang
Translated by Boqiang Xiao, edited by Guojuan Wang and Danny Abbasi