A new college tasked with establishing new education models to train the leaders of the future was officially launched this week with a signing ceremony at Xi'an Jiaotong-Liverpool University.
The XJTLU Entrepreneur College, which will be based in the University's new Taicang campus, is the first step in XJTLU's exploration of syntegrative education, an education model designed to develop highly-skilled professionals capable of leadership during widespread technological change.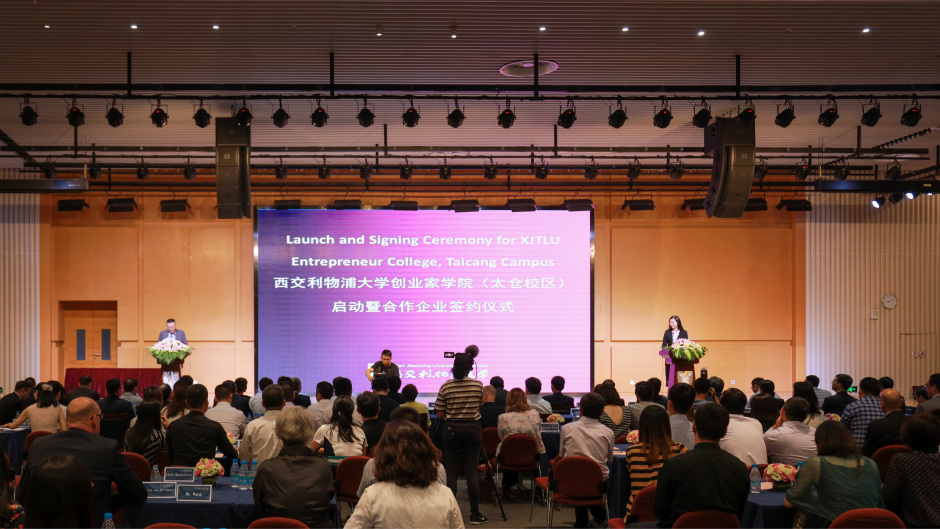 XJTLU Executive President, Professor Youmin Xi, said the Entrepreneur College is one of the many ways XJTLU will investigate innovative education opportunities in the age of internet and artificial intelligence.
"As new industries develop, we must consider new concepts for universities and new forms of campuses, able to serve industries that don't even exist today," he said.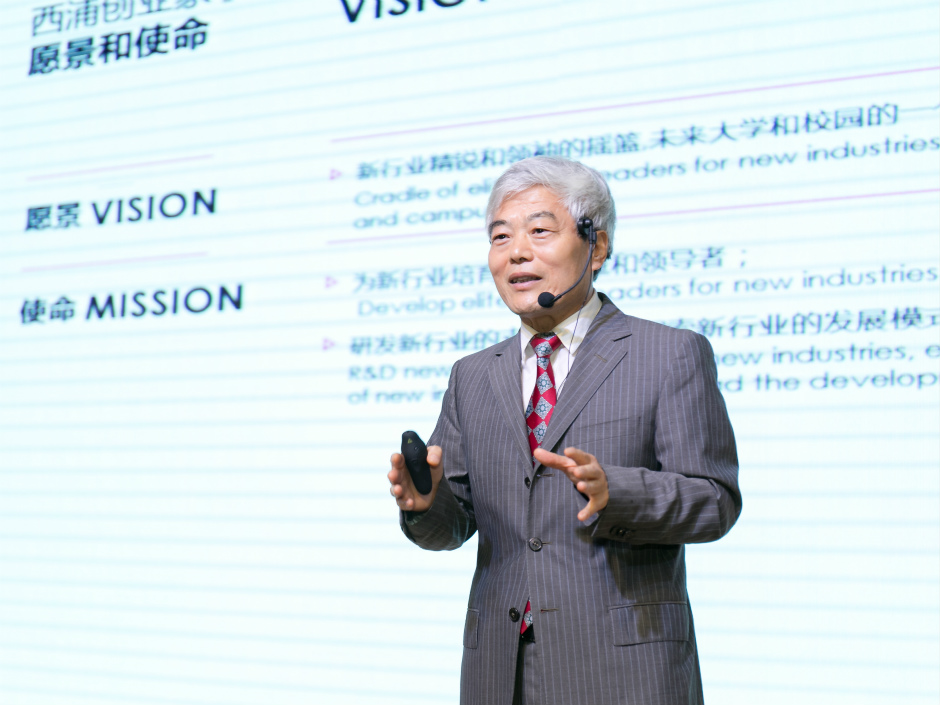 "The education sector must take a leading role in developing elite professionals who can transform existing industries and advance new industries.
"At XJTLU we will build industry partnerships with renowned companies both in China and overseas, to create the syntegrative education model, which can develop talented global citizens trained for future leadership positions.
"The ultimate goal for XJTLU Entrepreneur College, Taicang campus is to become an incubator for elites and leaders of new industries, and an influential example for future universities and campuses, through collaboration with industry and society."
Jianguo Wang, deputy secretary of Taicang Municipal Party Committee and mayor of Taicang Municipal Government, who attended the launch, said the ceremony signaled a key step in the construction of XJTLU, Taicang campus.
"In the next period, Taicang Municipal Government will spare no effort in promoting the planning and construction of XJTLU Taicang campus to ensure that the first phase of campus construction is completed by September 2020," he said.
"I am also appealing to the University and friends from industry to consider investing in more quality education resources, research and innovation development, leadership opportunities, and industrial projects in Taicang.
"Together we can play an important role in supporting the positive development of Taicang's economy and society."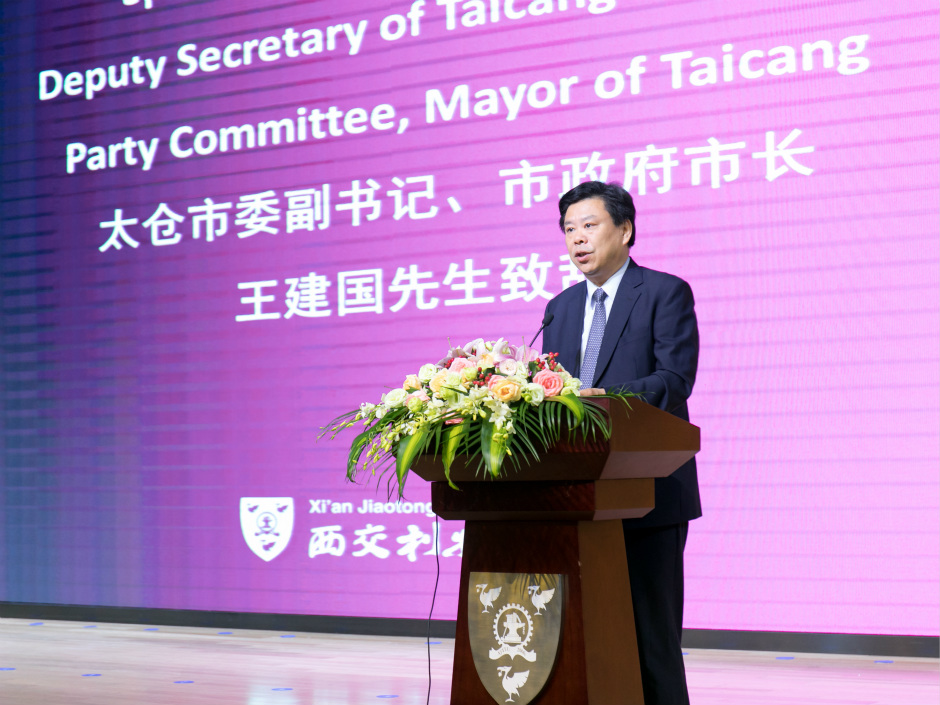 In March, XJTLU and the Taicang Municipal Government signed a framework agreement for cooperation in operating the Entrepreneur College, as a part of the XJTLU syntegrative education model.
To carry out the plans, the Taicang Municipal Government and XJTLU Cooperation and Development Commission was formed and is jointly chaired by Jianguo Wang and Professor Youmin Xi.
The Entrepreneur College will have a combined focus on existing advanced industries and new strategic industries in Taicang.
It will be home to six schools with six corresponding undergraduate programme, all of which have already been approved by the University of Liverpool. The schools and programmes are:
1. Intelligent Manufacturing Ecology School co-constructed with Haier, offering a programme in Intelligent Manufacturing Engineering
2. AI and Advanced Computing School co-constructed with Sugon offering a programme in Statistic Science and Big Data
3. Intelligent Robot School con-constructed with SIASUN offering a programme in Robotic Engineering
4. Web of Things School co-constructed with Oley China offering a programme in Web of Things
5. Integrated School of Industry and Finance co-constructed with AMT offering a programme in Supply Chain Management
6. Cultural and Technological School co-constructed with China Cultural Media Group offering a programme in Art and Technology
The Entrepreneur College will develop six supporting platforms, including 'Learning Mall', 'Innovation Factory', 'Community of Education, Research and Development Institute', 'Platform of Standardisation, IP Quality and Accreditation', 'Entrepreneur and Innovation Hub' and 'Alliance of Industry and Society'. PNP,TÜV NORD, Amazon, Siemens and Hong Kong Management Association will collaborate with XJTLU to develop these platforms, ensuring that Taicang will become an innovative campus of the future.
The Entrepreneur College was officially launched with government leaders and guests from the University and industry community jointly pressing the initiation button, heralding the start of a new journey for XJTLU's syntegrative education model and exploration of new future universities.
Entrepreneur College partners
Witnessed by the leaders from all levels of the government, XJTLU signed the Memorandum of Understanding with the industrial partners of the Entrepreneur College: Haier Group, Oley China, Sugon, AMT, SIASUN, China Cultural Media Group and the campus platform partners: PNP, TÜV NORD, Amazon, Siemens and Hong Kong Management Association.
By Luyun Shi, translated by Boqiang Xiao, edited by Rosanna Galvin