Xi'an Jiaotong-Liverpool University is hosting a hub for u.lab, a free massive open online course initiated by the Massachusetts Institute of Technology in the U.S.
U.lab is based around Theory U, 'a framework and methodology that individuals, teams, organisations, and even larger social systems can use to respond to disruptive change with compassion, curiosity, and courage.'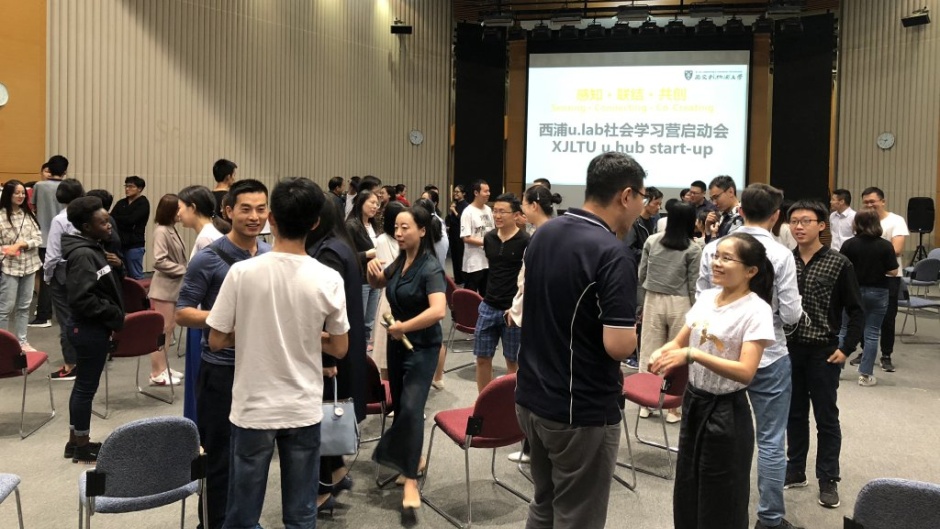 The u.lab online course is combined with off-line sessions to facilitate awareness-based innovation that take place at specially-organised 'hubs', including the XJTLU u.lab Social Innovation Hub.
"The u.lab hub at XJTLU was started last year by Dr Beatriz Carillo Garcia of the Department of China Studies," explained Dr Ying Chang from the Department of Urban Planning and Design.
By starting a u.lab hub, Dr Garcia sought to assist students completing their Final Year Projects by helping them to improve their primary research skills and to broaden their mindsets (identified as a key priority for students by the University's Executive President Professor Youmin Xi).
"Not many universities in China had hosted u.lab hubs before. It had been primarily businesses. This year, we're extending the initiative to include people from the wider community to share in a collaborative space of learning, dialogue, and innovation," said Dr Chang.
Over 50 participants attended the first meeting earlier this semester, including XJTLU staff and students, staff from Suzhou Industrial Park Moon Bay Community Working Committee, staff members from other universities and businesses, and local entrepreneurs.
"ULab is an egalitarian venture that values empathetic listening," explained Dr Touchstone from International Business School Suzhou at XJTLU. "Everyone's contribution is valued equally. I learned a lot from the students last year, and I'm sure I'll learn a lot from this year's attendees, too."
"It will change your life," she added.
There are five more meetings planned between now and December, with the next one scheduled on Saturday 27 October, 6pm, in the Foundation Building, Room 151. Those interested can get in touch via the Connect@XJTLU webpage.
"All the meetings are open to newcomers, and you are warmly welcome to join in us," said Dr Chang.
By Danny Abbasi; photo provided by XJTLU u.lab Social Innovation Hub