Shuqi Li, a BA Communication Studies student Xi'an Jiaotong-Liverpool University, caught sight of a handsome volunteer photographer at the Dentsu Innovation Laboratory workshop, but she was too shy to speak to him. Then the idea of 'showing one's love' suddenly occurred to her.
The Doki Wristband, named after a Japanese word for heartbeat, embodies Shuqi's idea, and was designed by six students from the XJTLU School of Film and TV Arts during the 4th session of the Dentsu Innovation Laboratory.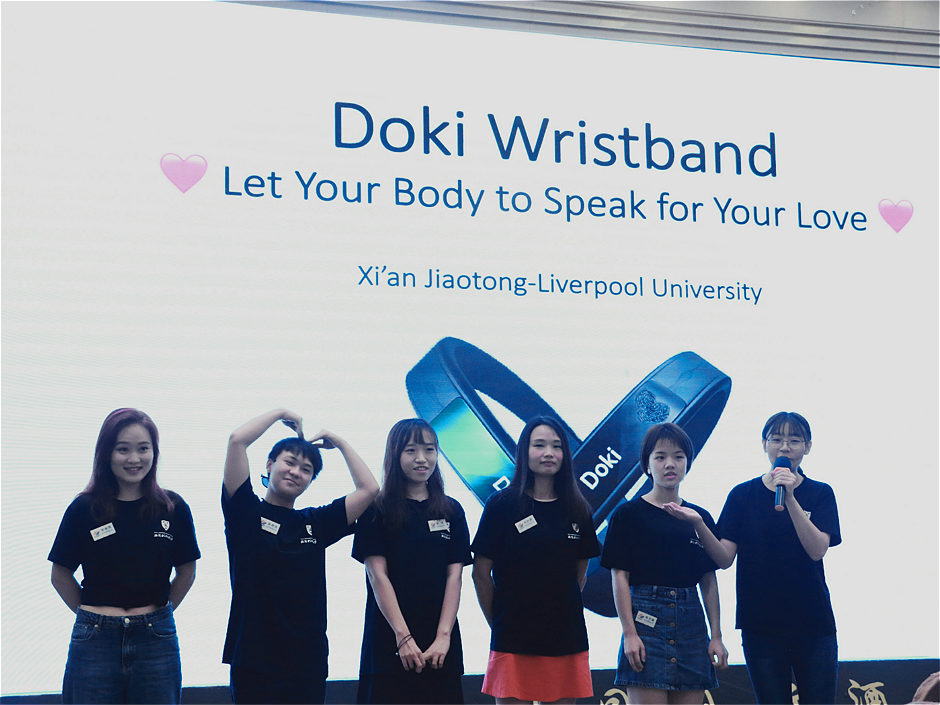 The activity was jointly held by the Chinese Ministry of Education and Dentsu, the largest advertising and public relations company in Japan.
Teams of students from 17 universities and colleges in China were invited to take part in the three-day activity, themed around 'batches of innovations', consisting of seminars, group discussions, and presentations of work completed."
Each one of us was supposed to come up with eight innovative ideas, which at the beginning was really difficult," said Shuqi. "We were racking our brains! Then we thought about how showing one's love is a common problem that many young people experience. We decided to come up with a product that will help expose secret adoration, and avoid shyness and embarrassment."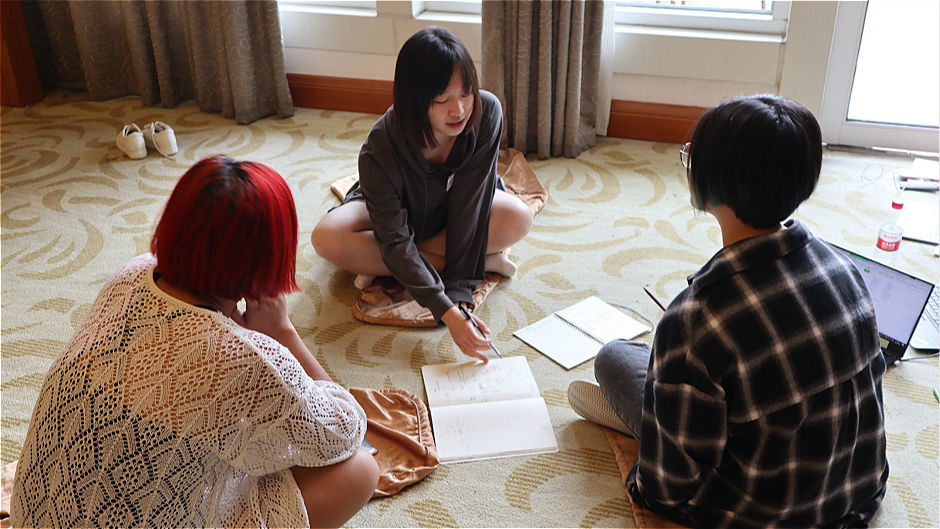 The Doki Wristband functions by detecting the wearer's physiological signs such as heart rate, pulse, hormones and temperature that are associated with feelings of romantic love. If another person has similar physiological signs the wristband will light up.
The XJTLU student team was the first to present their project. Yuanze Gao, a Year Four BA Communication Studies student and member of the student Drama Troupe, was the only male student on the team.
He demonstrated the use of the wristband through a skit performed with Wensi Li, a female student pursuing a degree in Film and Television Production, stirring up bursts of laughter among the audience.
Dr Xianwen Kuang, lecturer in the XJTLU School of Film and TV Arts who supervised the student team, was very satisfied with the students' performance.
"Our students were always the most active among the teams," said Dr Kuang. "Every one of them was very brave in expressing their opinions. Compared with students from other universities, they are somehow special to me because of their unique personalities."
Abe Yoki from Dentsu also commended the XJTLU students for their intense concentration and lively discussions.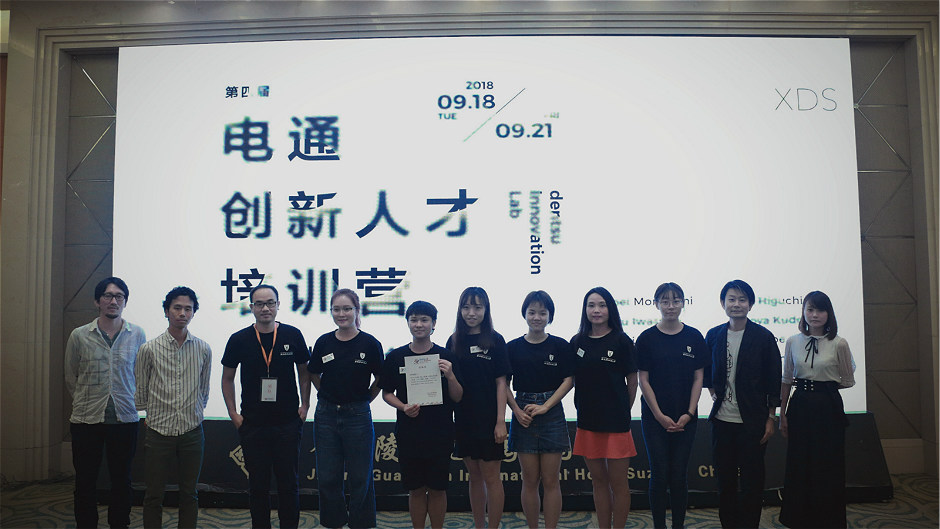 The team finally won the Innovation Award, but felt they had gained much more by taking part in the activity.
"My teammates took really good care of me and taught me a lot," said Wensi. "For example, time management is important during discussions in order to improve efficiency."
"The methodology advocated by Mr Yoki from Dentsu was also beneficial for me," she continued, "It helped us jump out of a 'homework' type mentality into considering the product from the perspective of the market and individual consumers," said Wensi.
Students from Tsinghua University, Sichuan University, East China Normal University and Renmin University also took part in the activity.
"I also learned a lot from the students from other universities," said Wensi. "For example, the product designed by the students from Academy of Arts and Design, Tsinghua University was highly-developed with good feasibility, which greatly inspired me."
By Hojing Gou and Fangyuan Liu;
translated by Boqiang Xiao; edited by Danny Abbasi and Yuanxin Yang