Children from Xi'an Jiaotong-Liverpool University's Affiliated School had the chance to try out their football skills under the guidance of experts from the United Kingdom, as part of an international coach training programme.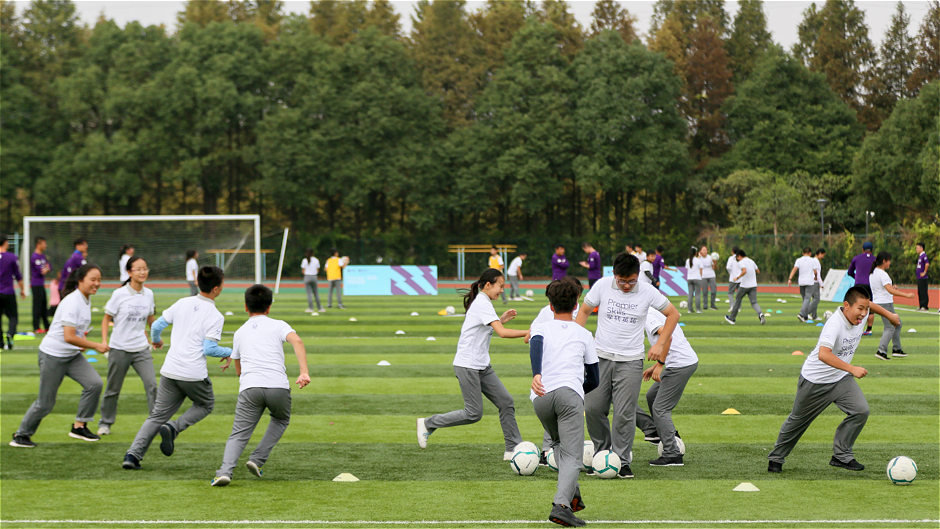 Premier Skills, which is organised by the UK Premier League and the British Council, aims to increase collaboration between football coaches in the UK and China.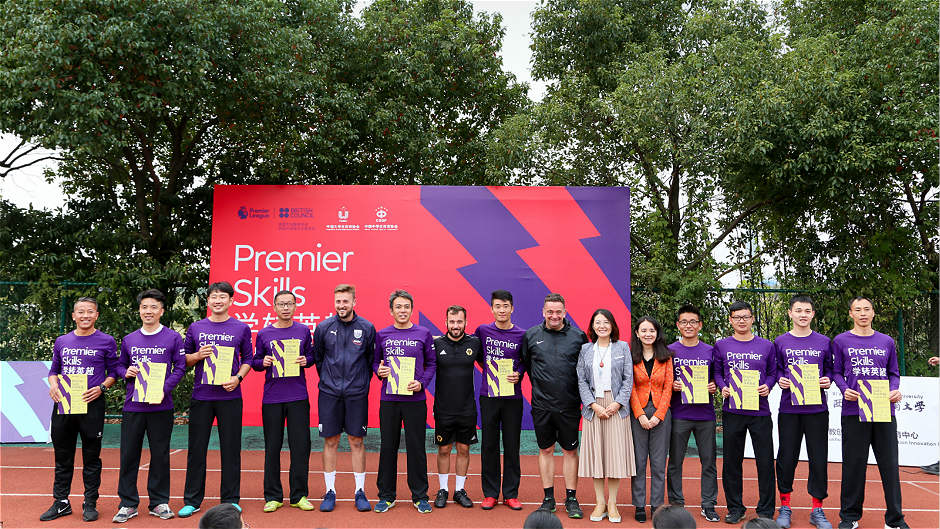 Co-organised by XJTLU, the programme saw thirty football coaches from across China attend the week-long course.
Professor Qiuling Chao, vice president of XJTLU, highlighted the important role sport can play in developing international education in China.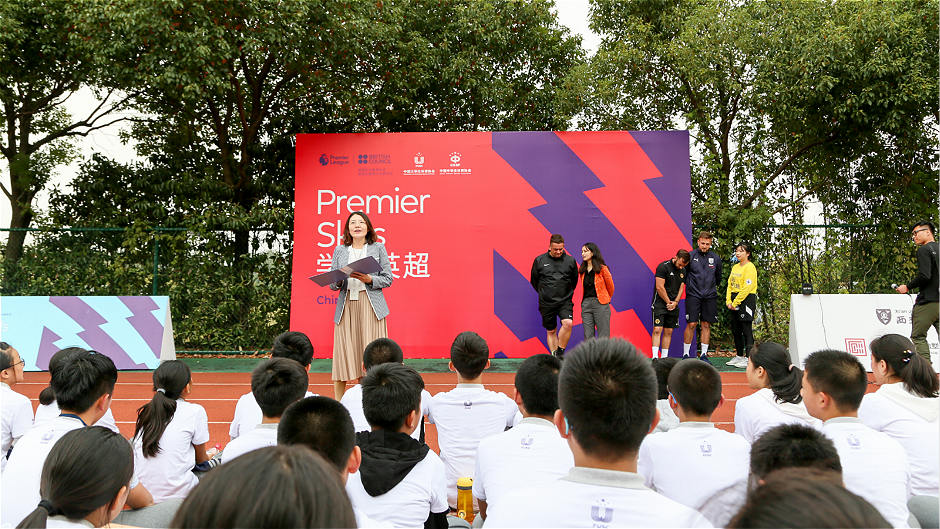 "This is the second year XJTLU has organised this programme, and the 12th year in our exploration of innovative and international education," said Professor Chao.
"Premier Skills helps introduce British football education to China, as well introducing different teaching methodologies. Supporting programmes like this reaffirms our commitment to building a truly international university in China."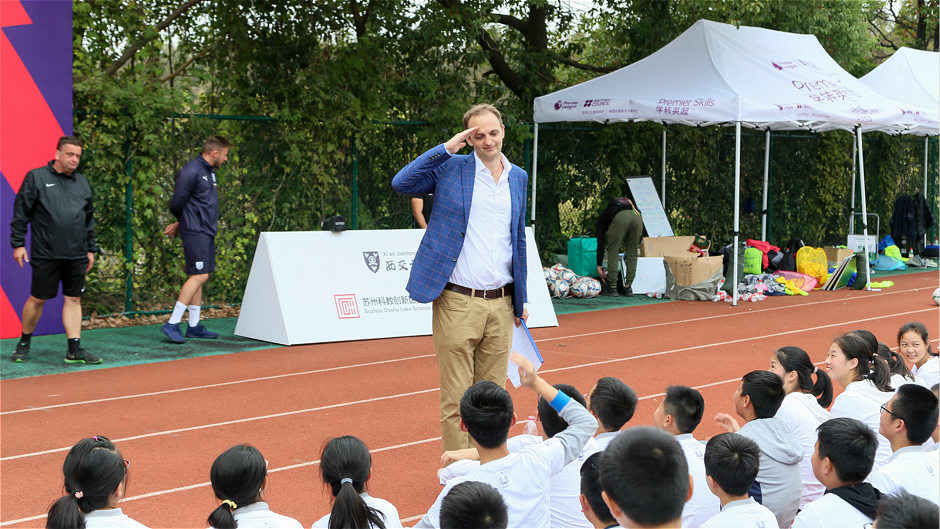 The programme was led by Warren Leat, the British Council's Football Development Manager and Premier Skills Head Coach, and was jointly conducted by Robert Burns, community coach from Wolverhampton Wanderers Football Club, and Chris Foreman, community coach from West Bromwich Albion Football Club.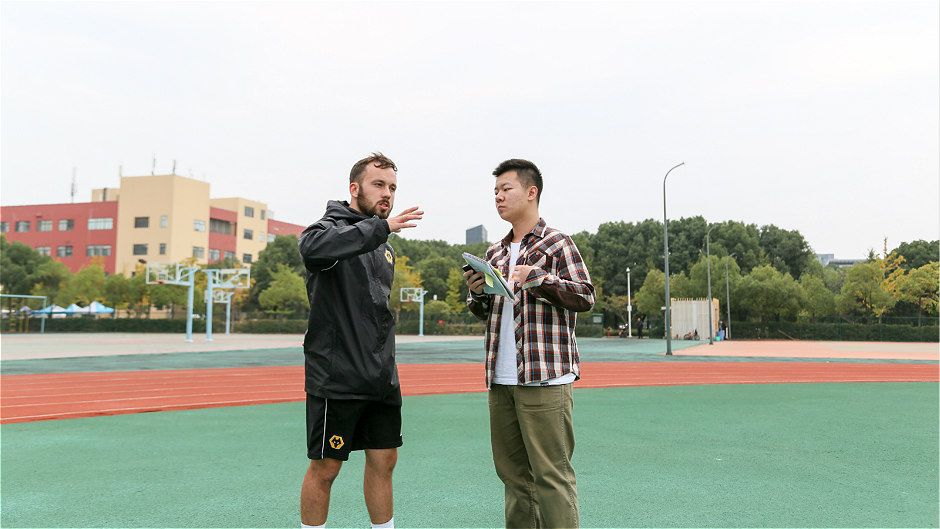 The programme covered leadership and coaching skills with the goal of helping Chinese coaches apply the training methods of Premier Skills in practical teaching activities in China.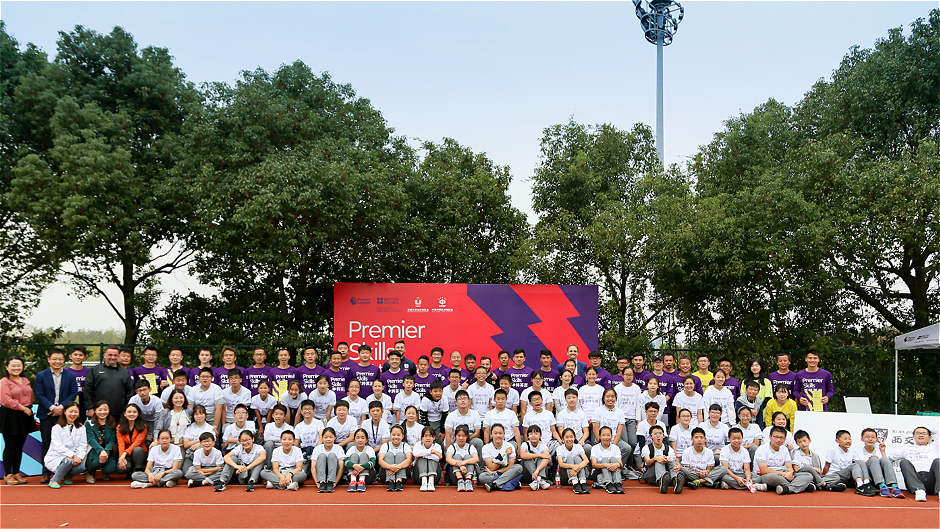 In the next two years, the programme plans to train more than 5000 football coaches, who will go on to provide high-quality training to approximately five million children and young adults.
By Heyang Liu; photos by Yuanyuan Du, Bokai Wang and Yuanyuan Xu
Edited by Yuanxin Yang and Rosanna Galvin